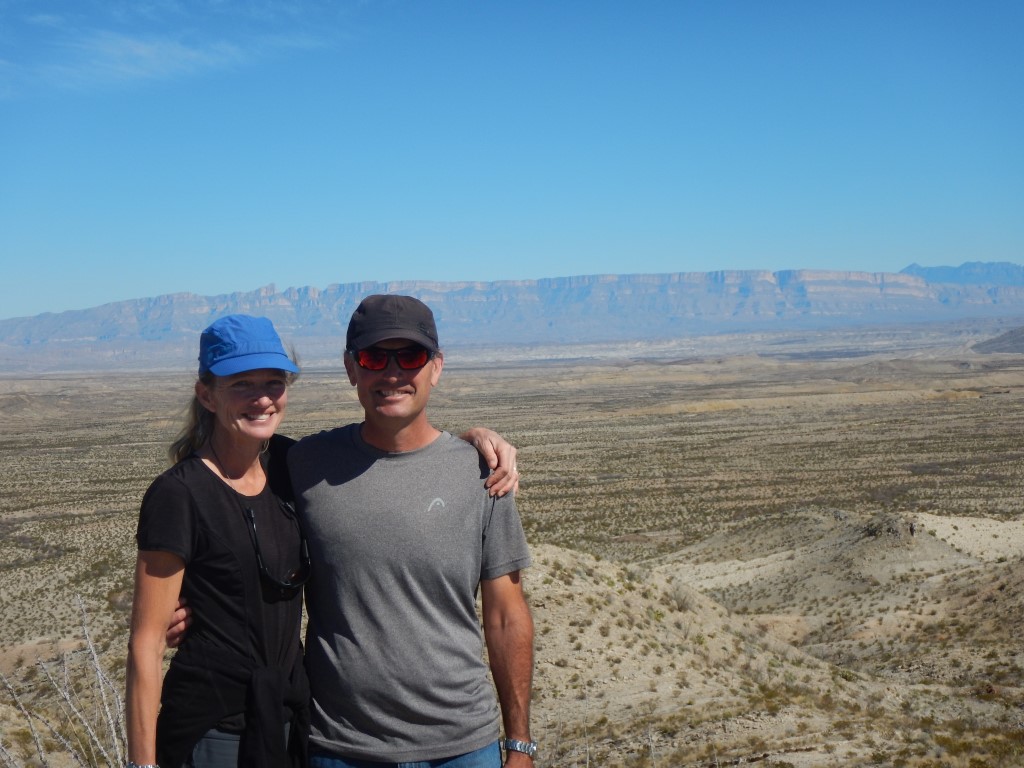 While we were building out the Vermonster, our overland truck, we tried to keep our eye on the prize so to speak so that we didn't lose ambition or focus to get it done. A preliminary goal was to get back to Big Bend Nat'l Park because after going there for the first time in 2016 while on a visit back from Europe where our boat was, we couldn't wait to return. Well we just spent 2 full weeks back at Big Bend and it lived up to our memory & was worth the wait to get there , this time with our home with us. With more square miles than Rhode Island, its vastness, diversity and the way the land is cared for make it overwhelmingly beautiful to us. One major measure is if in most anywhere you look you only see open expanses of natural setting with nothing man made in the distance. It felt so good to leave the Walmart parking lots behind and the big pile of snow that had fallen the day before in northern Texas and get down to the desert.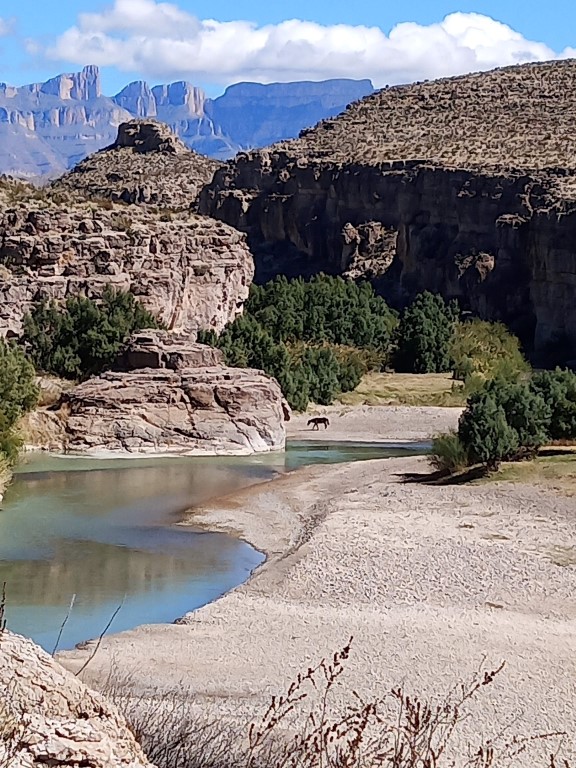 Part of our plan was to try out as much as we could on the truck and the things that we'd brought to see if there were flaws in our thinking or equipment. Big Bend has many miles of primitive dirt roads with remote campsites that you can reserve so that was a good way to get started. We got some desert pinstriping as they call it (scratches from unfriendly plants) on some of the narrower roads but the truck handled very well on the bumpy roads and has plenty of grunt. We're really enjoying it and the prospect of more of this type of terrain. We do feel every bump and we go slow because well… who wants to wreck their home? When we were in those remote sites we would use the motorbike to explore further and get to trails. The bike is great! And the lift that Jon designed for it to sit on is too. He can raise & lower it with a remote so if we are staging ourselves for a hike and someone comes back to get the truck with the bike, while the other waits, it can be done by one person. The bike is easy to ride and all the bumps that we carefully go over in the truck we can just zip right over on the bike. If you had asked me 5 years ago if I would be driving around a motorbike I would have said no way, not for me but then I didn't think I would be living in a remodeled Swedish fire truck either so… now I see the benefit of having this other mode of transport. I am slowly gaining the neck muscles to be able to hold my head upright with my helmet on too!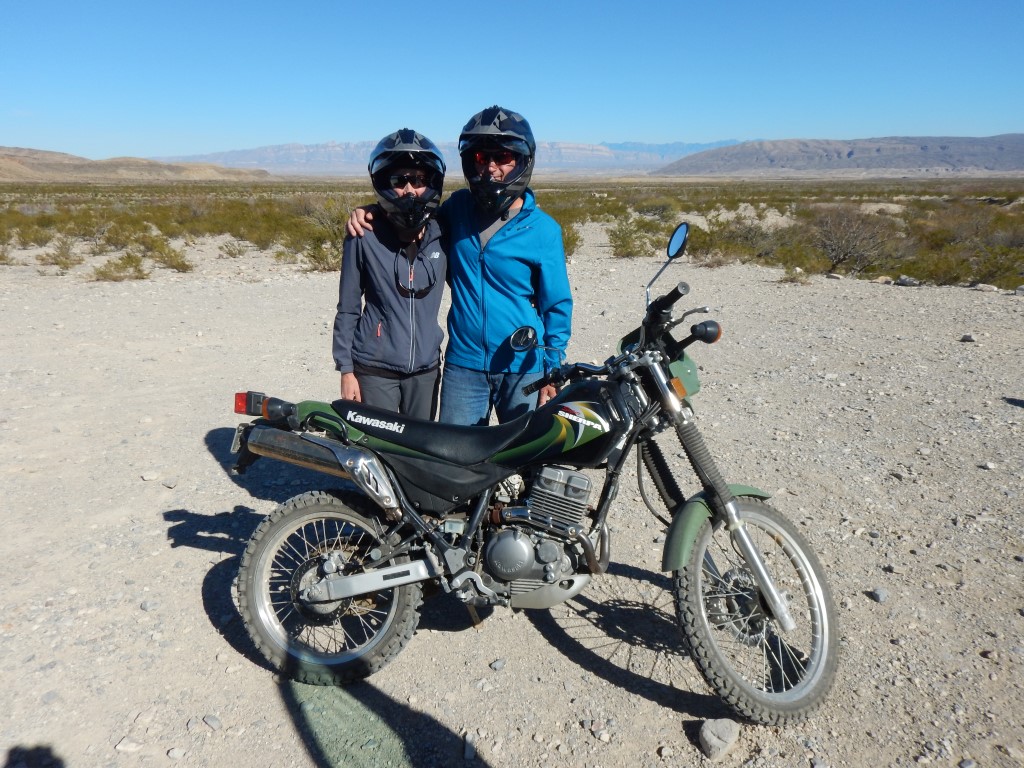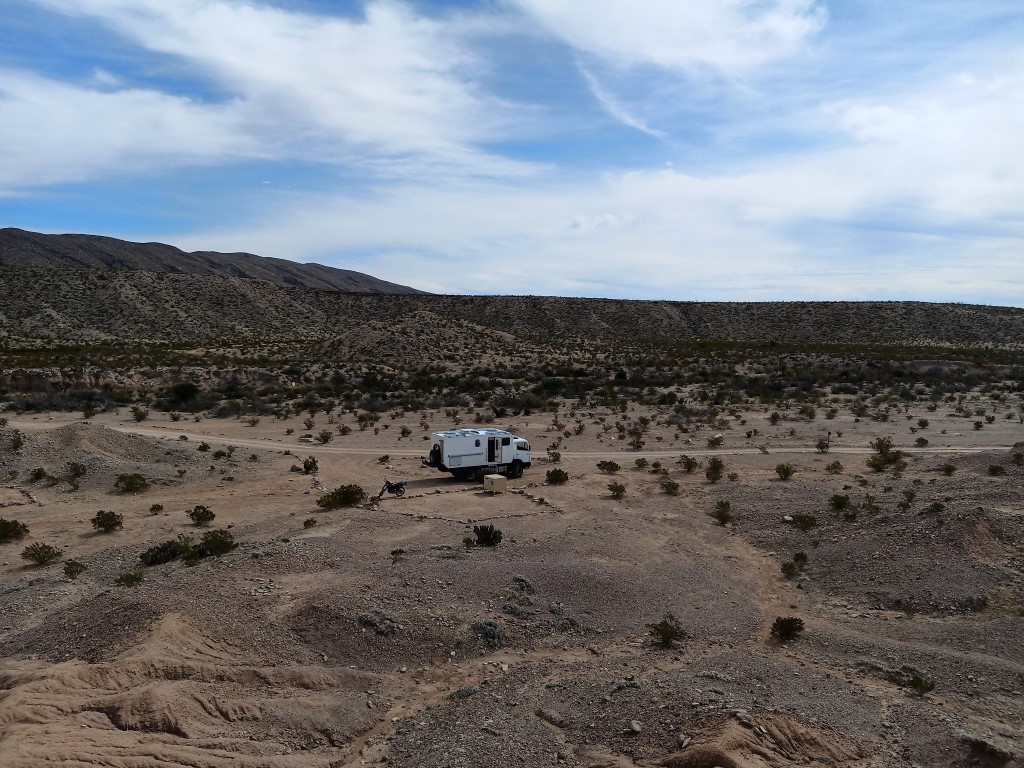 Since we were so excited to backpack in the Chisos mountains, we did that first. We camped up on the SW rim on the night of the full moon. It was beautiful up there, full of stars and very peaceful. Twelve hours of darkness is a bit long though and we missed the lengthy days of summer backpacking at places like Glacier & Yosemite.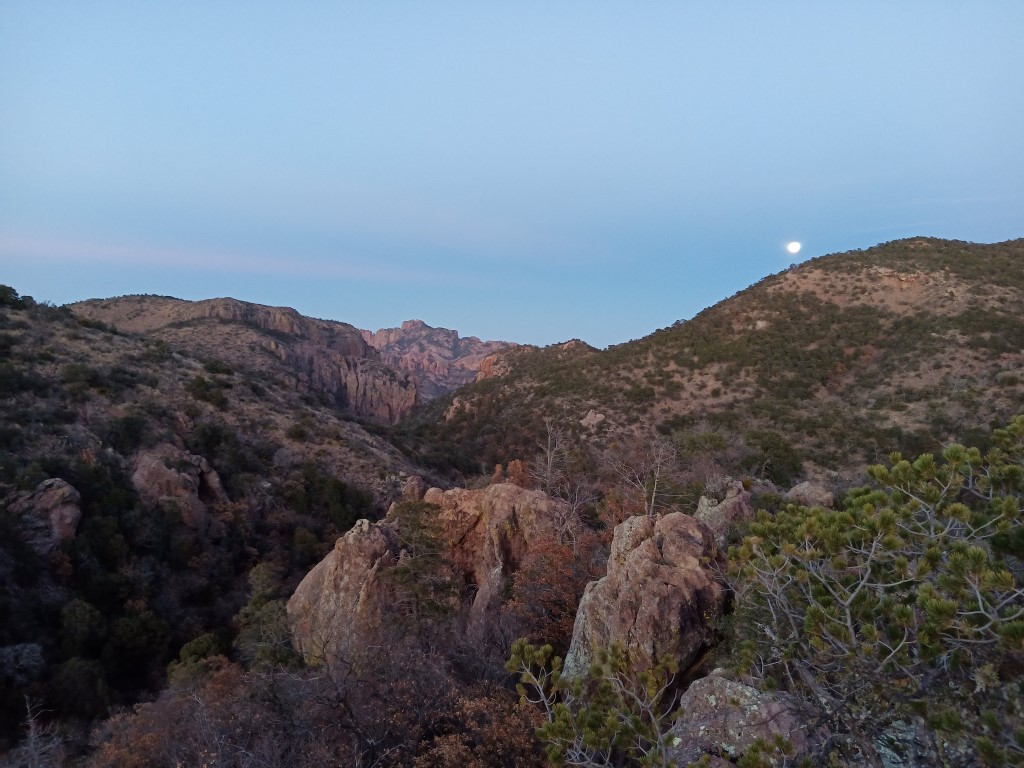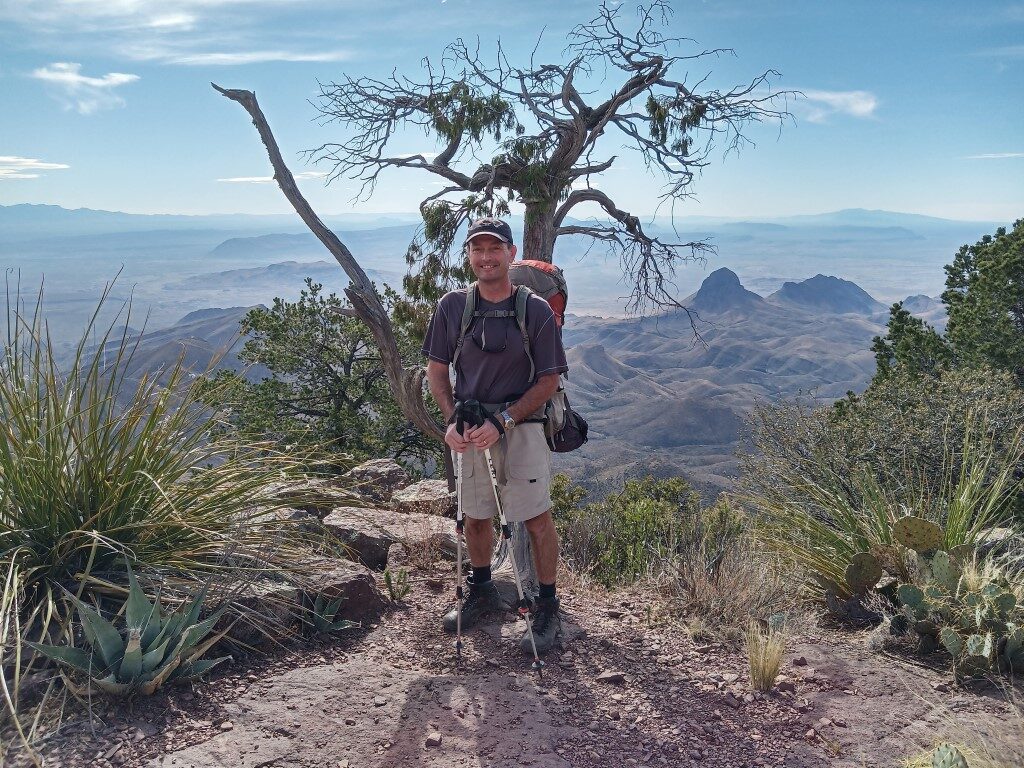 There are a lot of gorgeous campsites to be had at Big Bend both in the frontcountry campgrounds and on the 4×4 roads. All of the desert plants, the Rio Grande river and the mountains that change from pink to purple to blue are something to behold. We saw a pair of bobcats, a fox, deer, great horned owl, hawks & eagles, tons of songbirds, a coyote and lots of bear scat. We walked up canyons, over mountains, through the desert, along the river, to springs, around historic buildings & the old Mariscal mercury mine and among mounds of moon-like rock that are remnants of volcanic activity.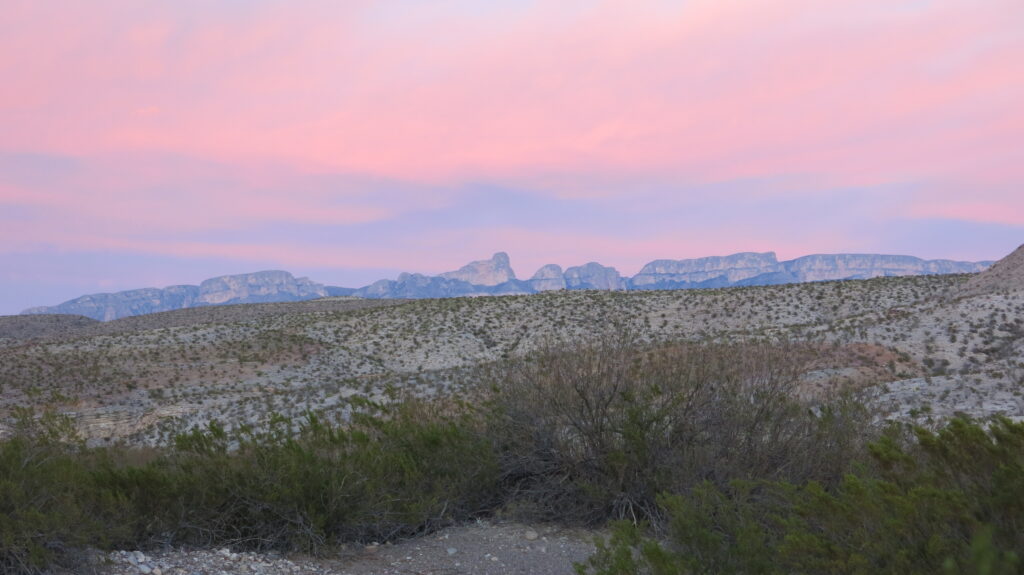 Our friends Rankin & Sandy who we met crossing the Pacific joined us on my birthday, just as I was recovering from a flu bug. It had pretty much taken the wind out of my sails for 2 days and a few more to feel myself again. We spent most days together doing hikes, drives and dinners. We also went over to Boquillas town on the Mexican side for a day. You take a rowboat over and a burro ride up the road to the village and have lunch on a sprawling deck with a lovely view. While we enjoyed the company we were keeping and the outing itself, we're glad that we aren't drawing on an experience like this one as our only reference to what it's like to spend time in Mexico. Of course it isn't the same feel as arriving to a place by boat.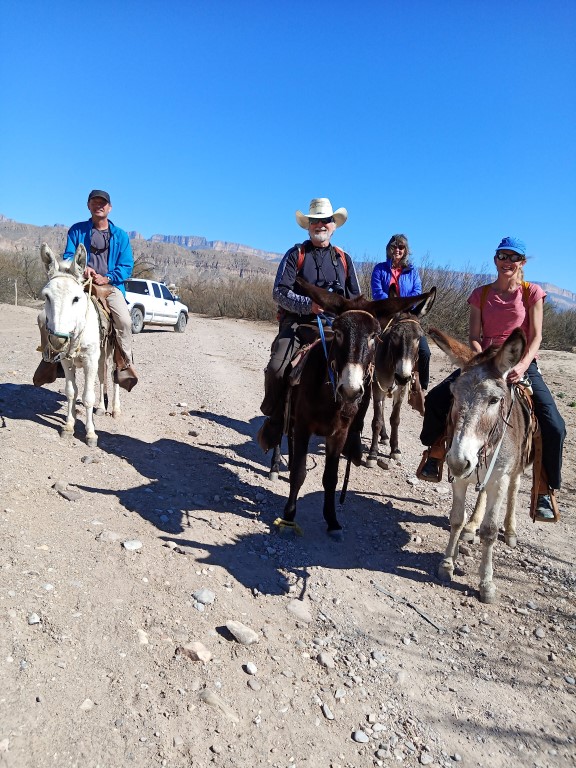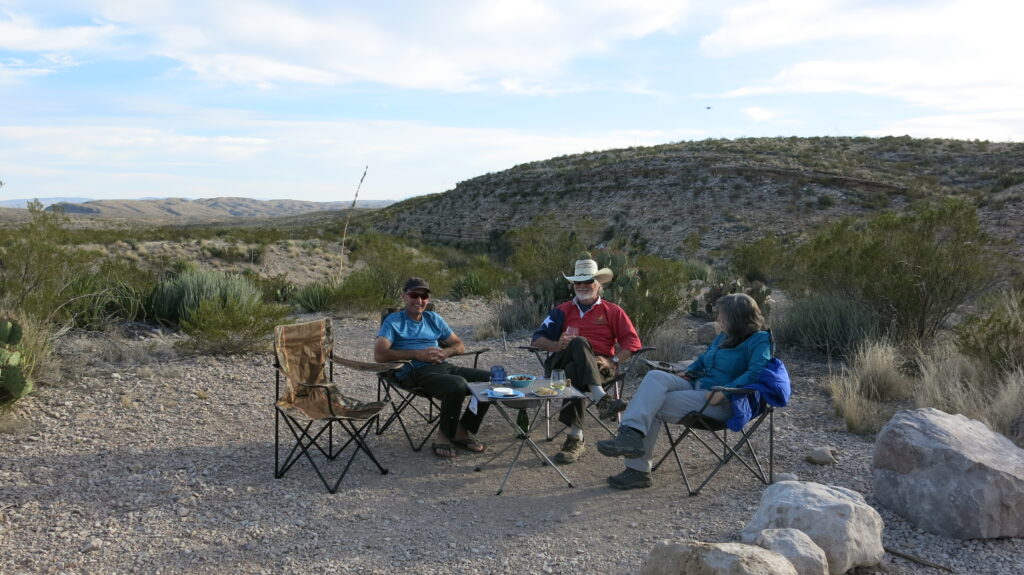 We set up the awning, used the BBQ, table & chairs and honed our list of things we'd like to add since just like a boat, it's never completely finished. Jon did add some vents with powered fans on thermostats to keep the freezer, fridge and inverter cabinets cool but other than that project we just played for 2 weeks.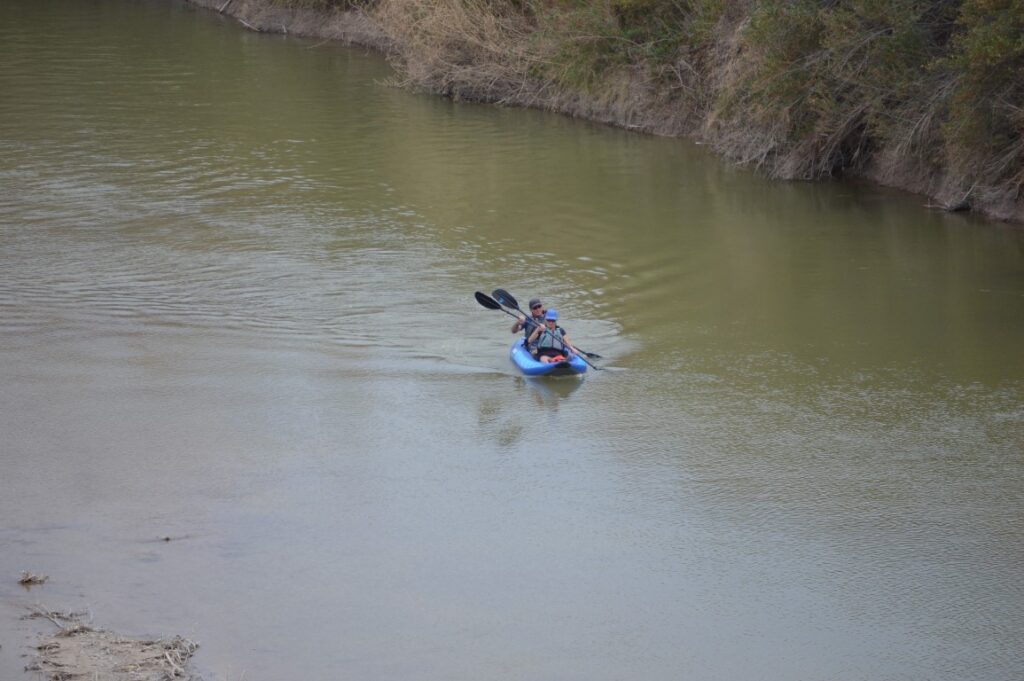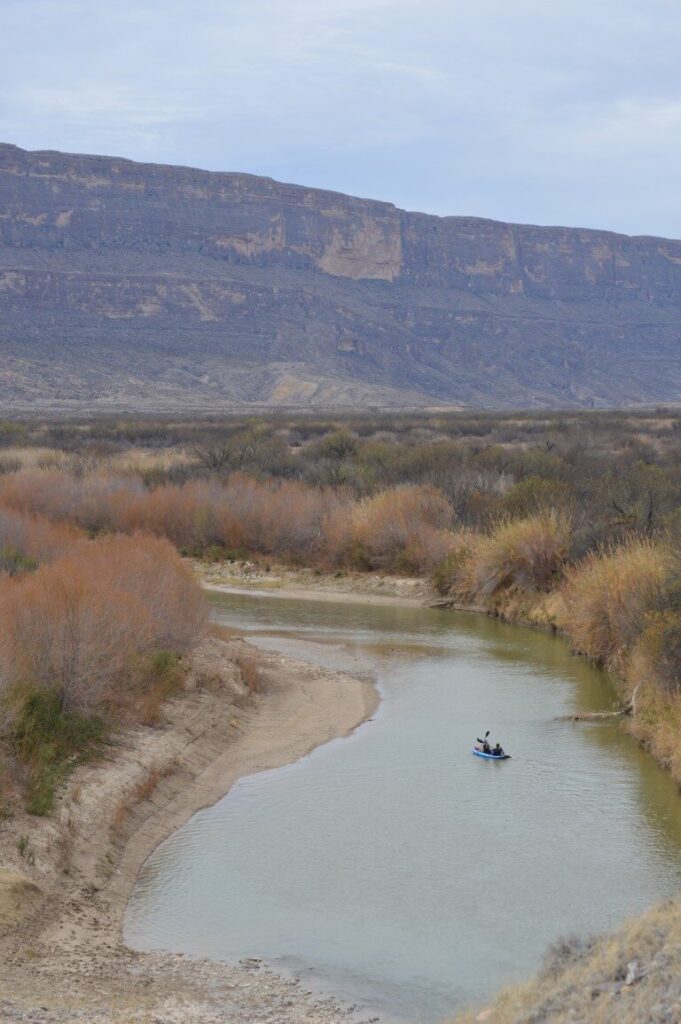 We read that most of the water in the Rio Grande in these parts comes from Mexican streams because on the US side most of the water has been taken away upriver for this or that. But it stills flows along the perimeter of the park and it is so picturesque and dreamy with its green hue. We couldn't wait to take out the Star Raven II inflatable kayak we'd purchased and try it for the first time. Rankin & Sandy were the designated spotters and our plan was that we would row upstream a few miles to the Santa Elena Canyon and meet them on the riverside hiking trail. Against the advice of the park volunteer we started from our campground and proceeded to row our brains out in what seemed like every direction but the way we wanted to go. We've hatched similar nutty plans in the past but we always manage to accomplish what we set out to do. Is this a sign of age? There was too much wind and I had frequently remarked at how fast the Rio Grande flows so it was no surprise that rowing upstream is not the easiest thing to do! Plus we had to portage about a half a dozen times over shallow spots. I felt like we could portage faster than we could row. Needless to say, we had to abandon said plan and leave Rankin & Sandy to taking funny pics of us from high viewpoints. Turning around and coasting down the rapids was fun and we were back to the campground in a jiffy. Over happy hour, Rankin reflected that maybe the heavier person (that would be Jon) needs to sit in the front of the kayak for better steering. We'll try that on our next session.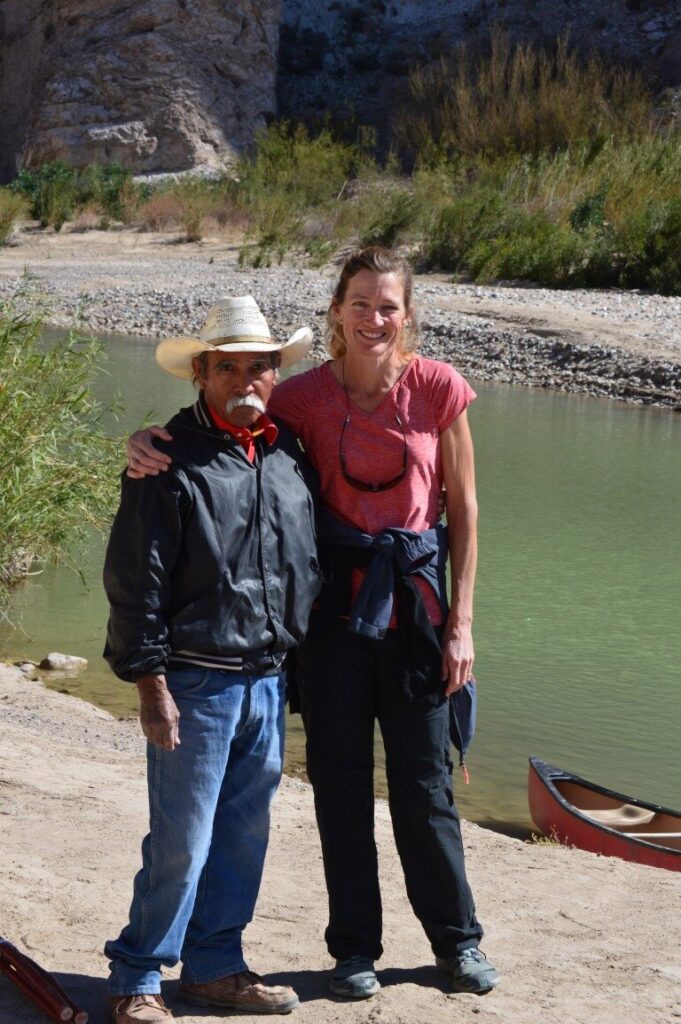 We're still loving the interior of our truck and are enjoying using it's systems. Having 1000 watts of solar is great and even on a hazy day there are still a good amount of amps going in. The Sterling battery to battery charger that charges when we're driving stopped working but the company replaced the unit and Jon got it reinstalled so we are back in business. We have 3 pieces of Dometic equipment on board. A freezer which is working properly, a 3 burner stove that mostly works but the ignitor hasn't functioned from day 1, and one of the burners pops when it's on low, and a rooftop A/C for the truck cab that worked about 3 times and then packed up. So we are troubleshooting these items when we have internet and hope that at least the AC can be fixed. Sometimes we miss the heavier built marine grade equipment.
One thing about sitting up high in the front seat of the truck is we get some really great views. It feels like those old style panoramic photos that were around for a while. When the sun is pouring in we think we'd like to tint some of the windows so that is on our list but overall the cab is much more comfortable now with all of our hard work restoring it and we're enjoying the scenery. It's exiting to set off to new places and Texas has so many nice rest stops & picnic areas that you're welcome to stay overnight at.
So, all is well and I'll let the pictures do the rest of the talking. We are making our way toward El Paso via Carlsbad Caverns and Guadalupe National Parks. The leaf springs that we ordered from Germany are on a ship headed for Houston to then be trucked to El Paso where we plan to have them put on. This should level out the truck and then we plan to keep pointing the bow westward toward Mexico.