Early on in our time together we decided that quitting our jobs and sailing off was an awesome idea. Only problem was we were in college, broke and didn't yet have the kind of jobs that could let us afford to own a boat and travel. So we buckled down, finished college, found those jobs, got married, bought a boat and learned how to sail it. Then at 28, we quit said jobs, moved our apartment stuff into a storage unit and headed to the Bahamas. Well this was the start of 22 years of living, working, saving and cruising aboard (we upgraded to a larger "Evergreen" along the way), culminating with a 6.5 year sailing trip around the world (we did ship the boat up the Red Sea for safety in order to cruise Europe). It's been an incredible life changing adventure and after close to half our lives on a boat, we were ready to try something else.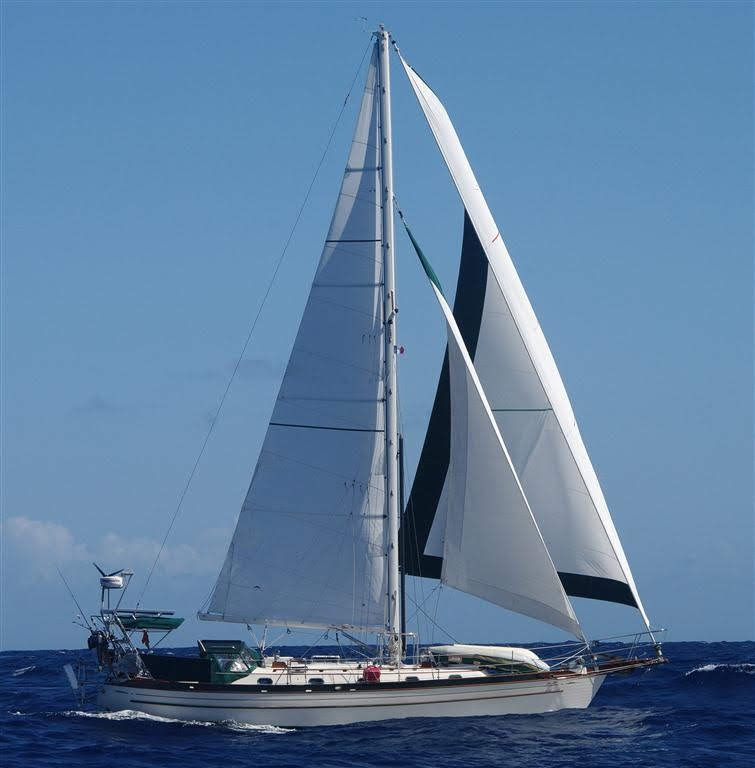 The spark of the idea came when during those years living aboard, we took up back country camping. We loved it and decided before heading out to sail the world, we wanted to take a bit of time to do a lot more backpacking in the US National Parks. We would need a home for that and all we had was a 4 cylinder S-10 truck. So the search started for an affordable 13′ fiberglass camper. Fortunately, we found one for sale (these are tough to find), but it was a bit of a wreck. Ok, maybe not a bit, it was a wreck! We dragged it back to the pier in Boston (remember, we live on a sailboat) and rebuilt it from the ground up over one of the snowiest winters in recent history. It became our new home for the 3 month tour around the USA. During this trip, while camped at a National Park, an Earth Roamer came in. This chance encounter opened our minds to a different kind of RV and planted the seed.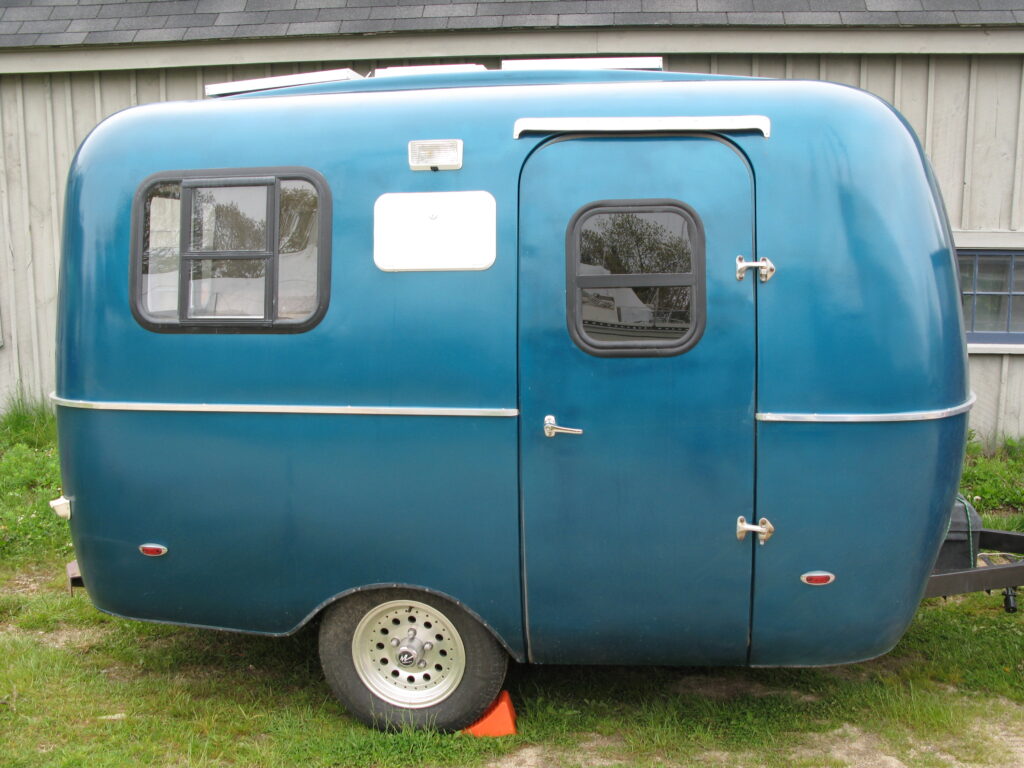 So nearing the completion of our sailing trip, we began thinking about what is next? We knew we still wanted to live a life of travel. The research started and we quickly came to see that Overland/Expedition RV's are commonplace in Europe and Australia. And since we hoped to take this new tiny home back around the world, we wanted it to suit our needs well and be built to last. So the search started for what we thought would be the ideal chassis. After more time spent on online searches and research than you would think possible, we settled on a 1988 Mercedes Benz 1120 AF retired fire truck from Sweden. To make things a bit more challenging, we bought it sight unseen and handled the details while sailing across the Atlantic (hey at 6MPH it takes 2 weeks to sail across from Cape Verde).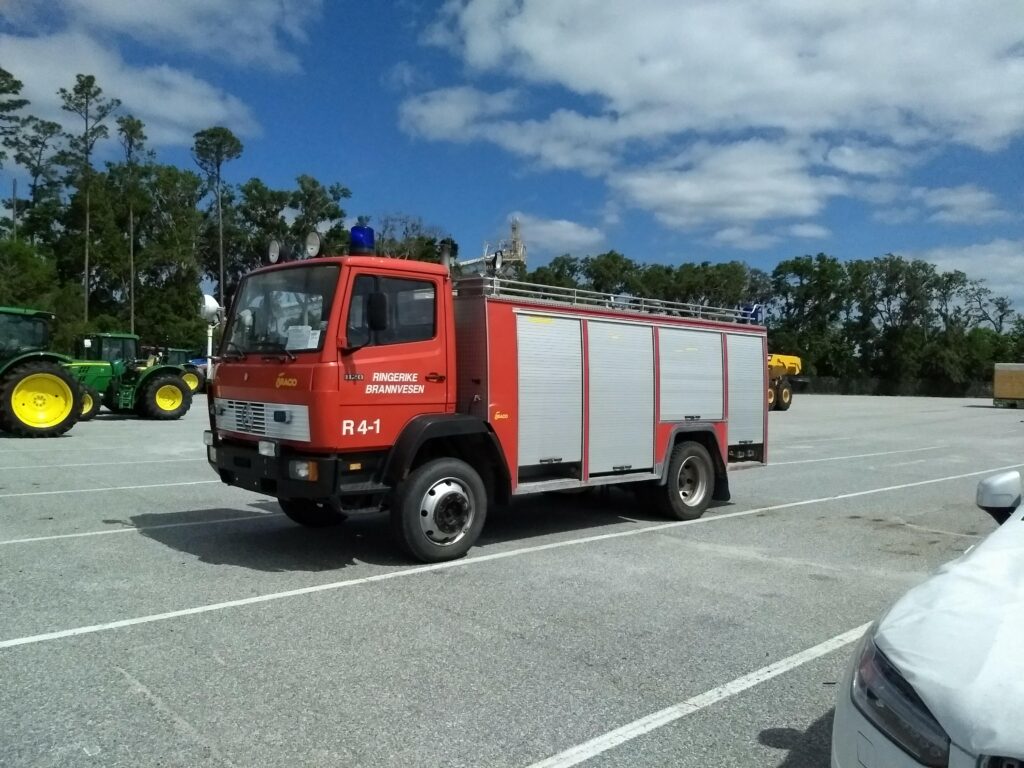 We then worked nearly non-stop for a year and a half to transform this 30 year old fire truck into our very own expedition RV and we think it turned out pretty cool! After moving aboard in October 2019, we have set off traveling in it (currently in South America) and we're always making improvements along the way.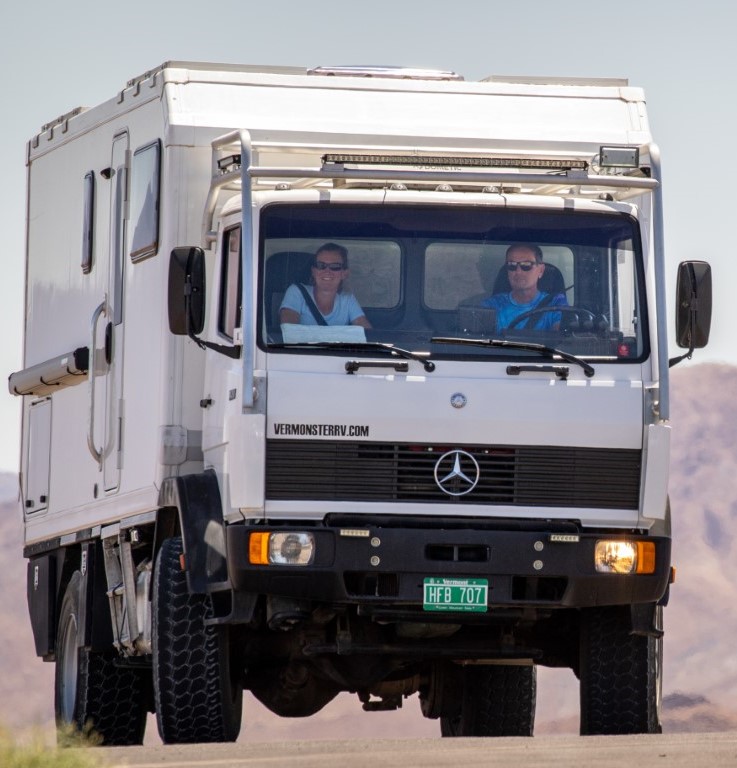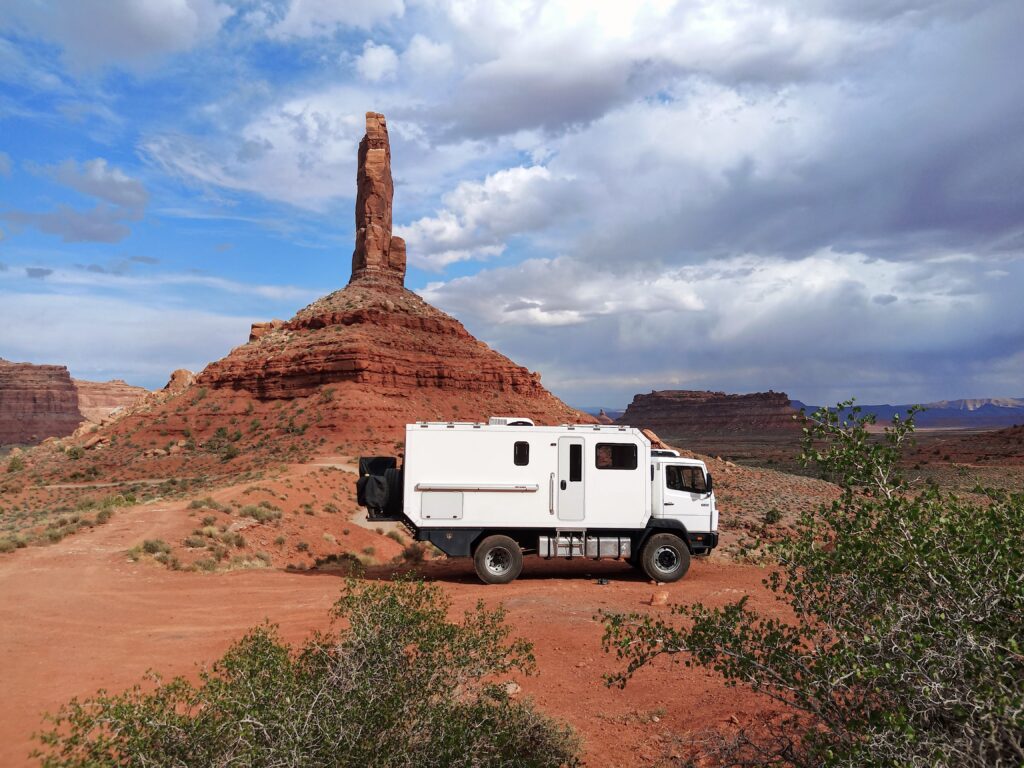 We're keeping a blog here of our travel experiences and have a few pages on the build too. You can also check out the build thread on Expo Portal- see link on this page. Thanks for visiting our webpage!