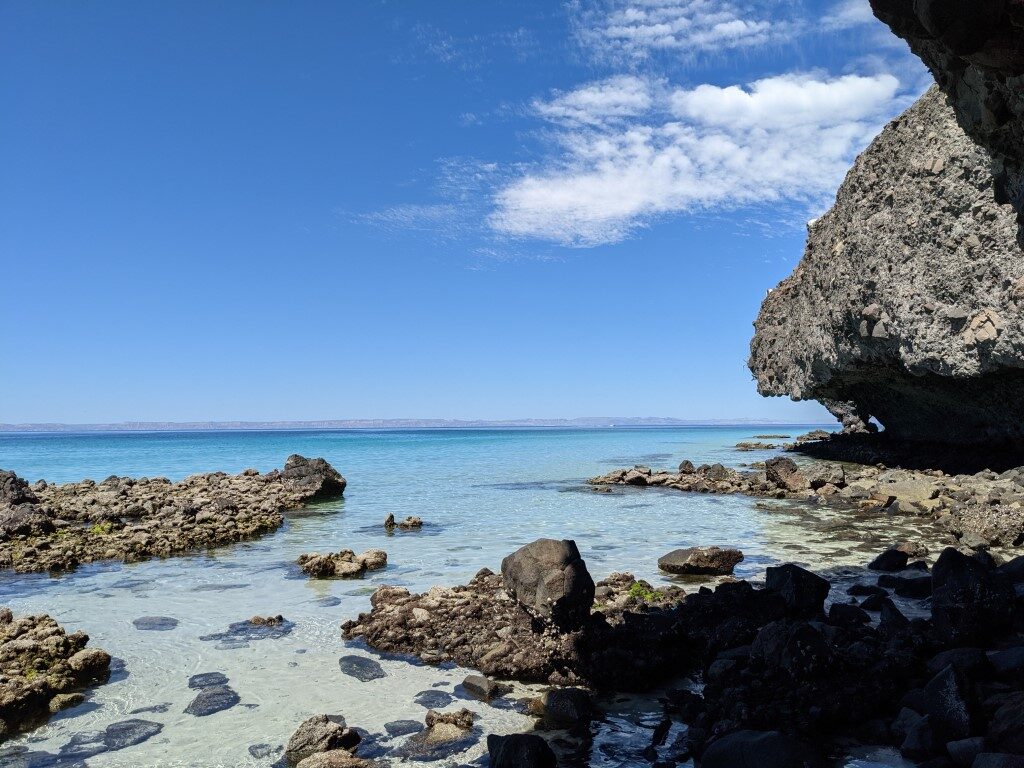 Baja Sur's been great. The beaches have plenty of white sand and the snorkeling has gotten pretty good. The sun is getting much stronger and we've had some days where we're spending time thinking about trees which is to say that its been on the hot side. Let the sun heat up the water some more so we can stay in longer!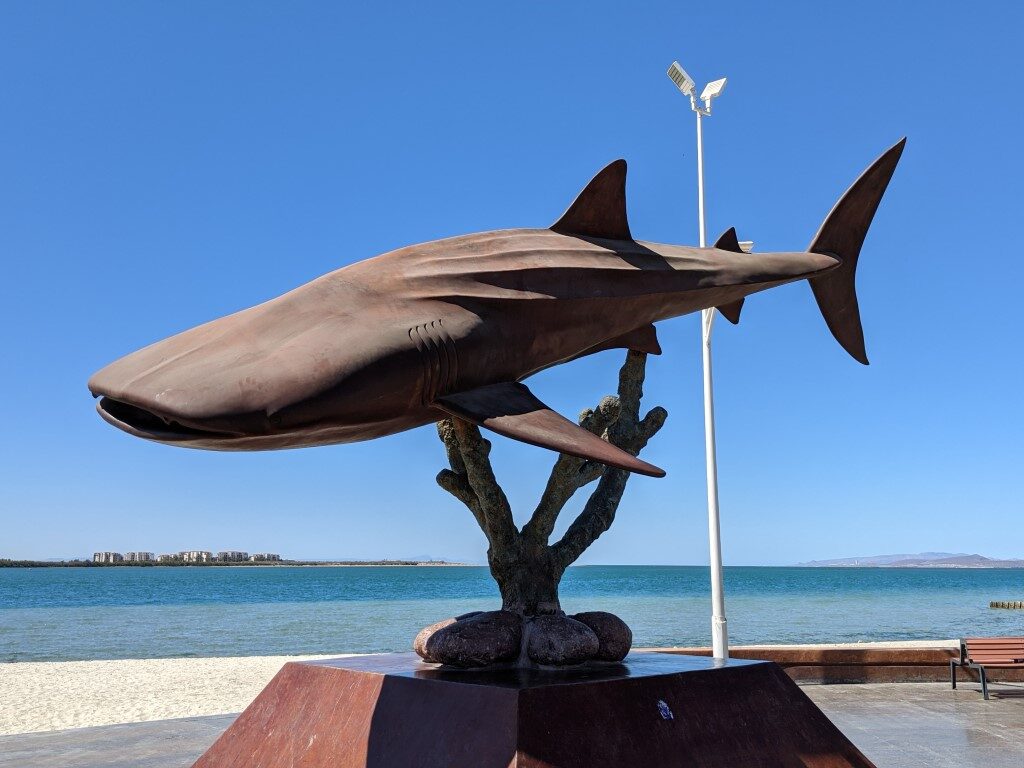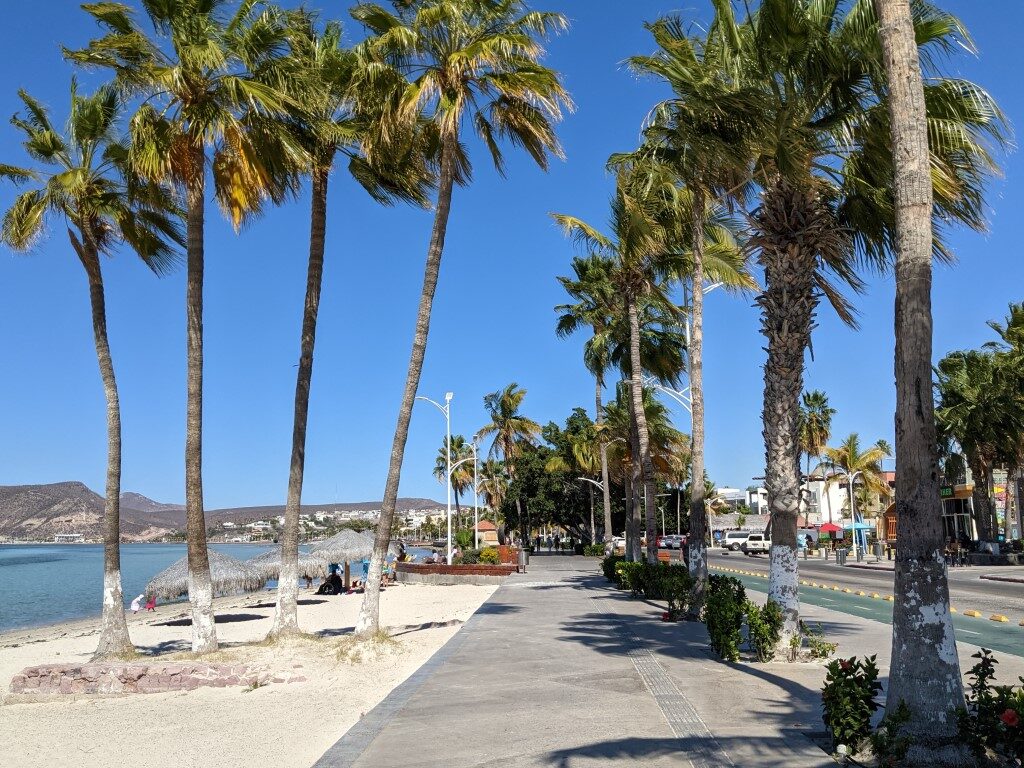 I was really excited to get to La Paz but when it came right down to it, covid is affecting how much we really can & want to do in a city. With the significant efforts that the Baja government is doing to prevent spread, we felt fortunate that the long malecon had just re-opened for walking. It's really nice to follow a pretty seaside pathway for 3km all decorated with beautiful statues, plantings and stonework on one side and cute stores & restaurants on the other. They even had gelato. We camped on a sandspit just outside town where the whale sharks hang out just offshore. You need to get on a tour boat to snorkel with them. This is still on my list to do but I haven't figured out the best way yet. The sea lions either. Might be it happens next season.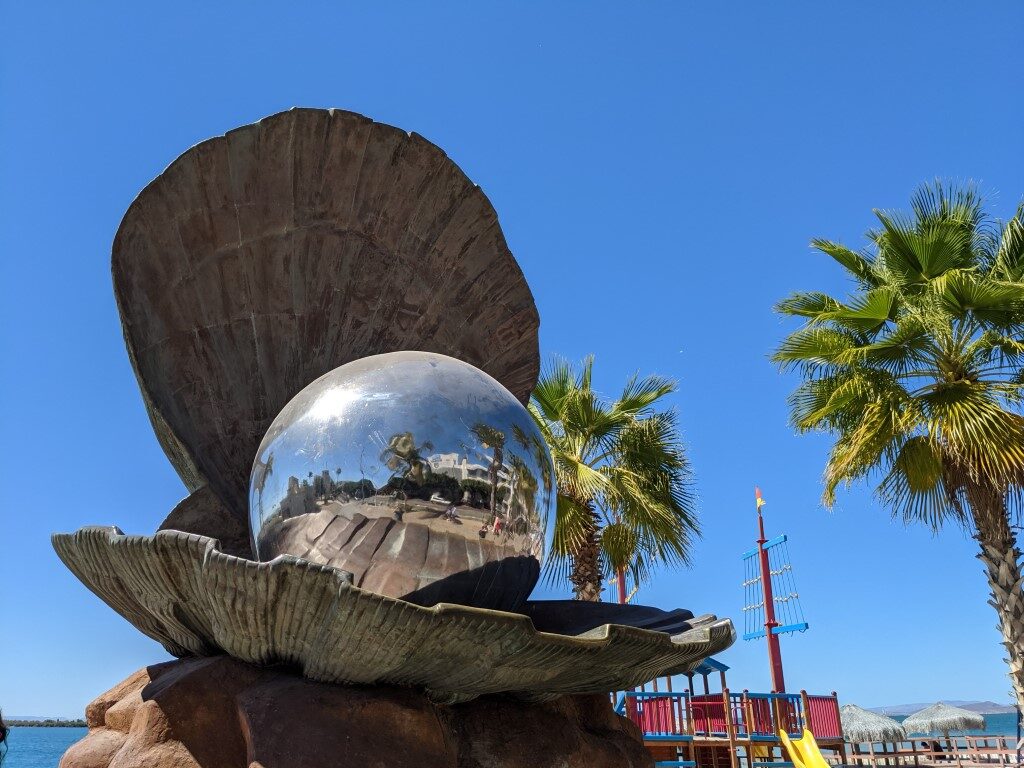 There are about 6 cruise ships anchored in the bay just off town. I think they are being stored there. When you consider it, what do you do with all the ships that are normally in constant use but now are put on hold?? The ferries to the mainland are running though.
We were anxious to get out to La Paz's famous beaches so we spent part of a day doing errands to stock up. Our stepstool had broken to pieces and our outdoor sprayer had frozen & cracked at Bryce when it was -3 one morning (we'll take this weather!) and we were trying to find a magnetic screen at Home Depot for our doorway, but no luck on that one. Good thing I have my trusty fly swatter. Traveling with Ivan is fun, and he's funny in the grocery store. He is passionate about jamon and when we went in to Walmart, they had some really good quality Spanish jamon on special. Pretty exciting and the only mistake we made was to not buy all they had because when we went back to get more, it was gone!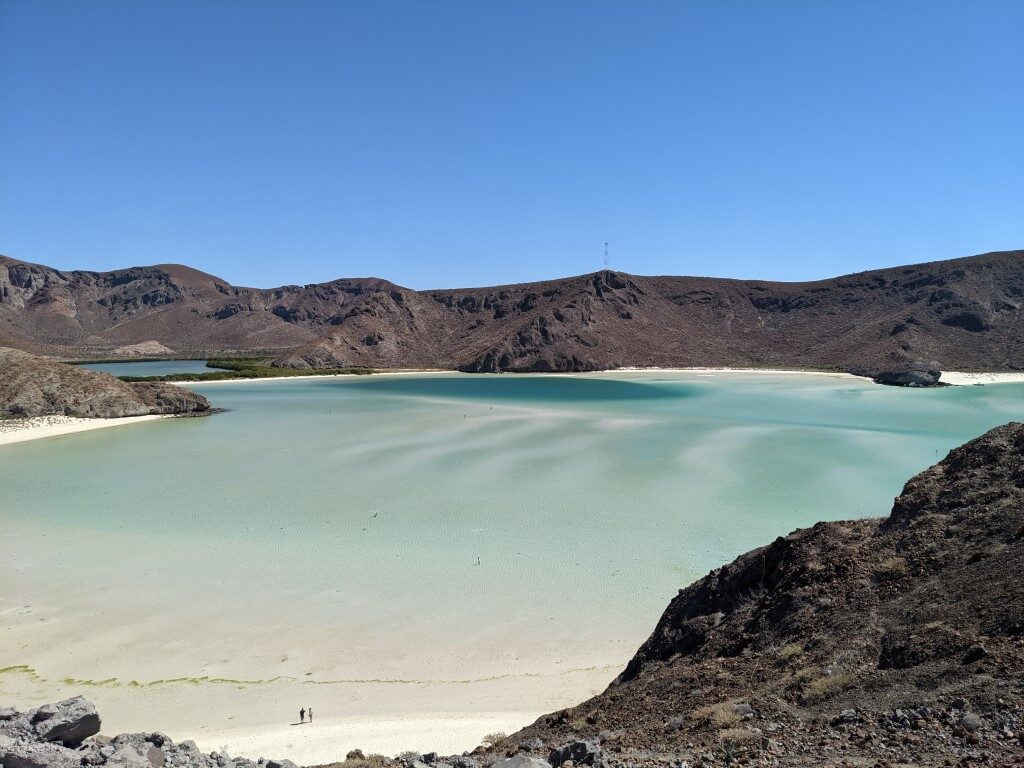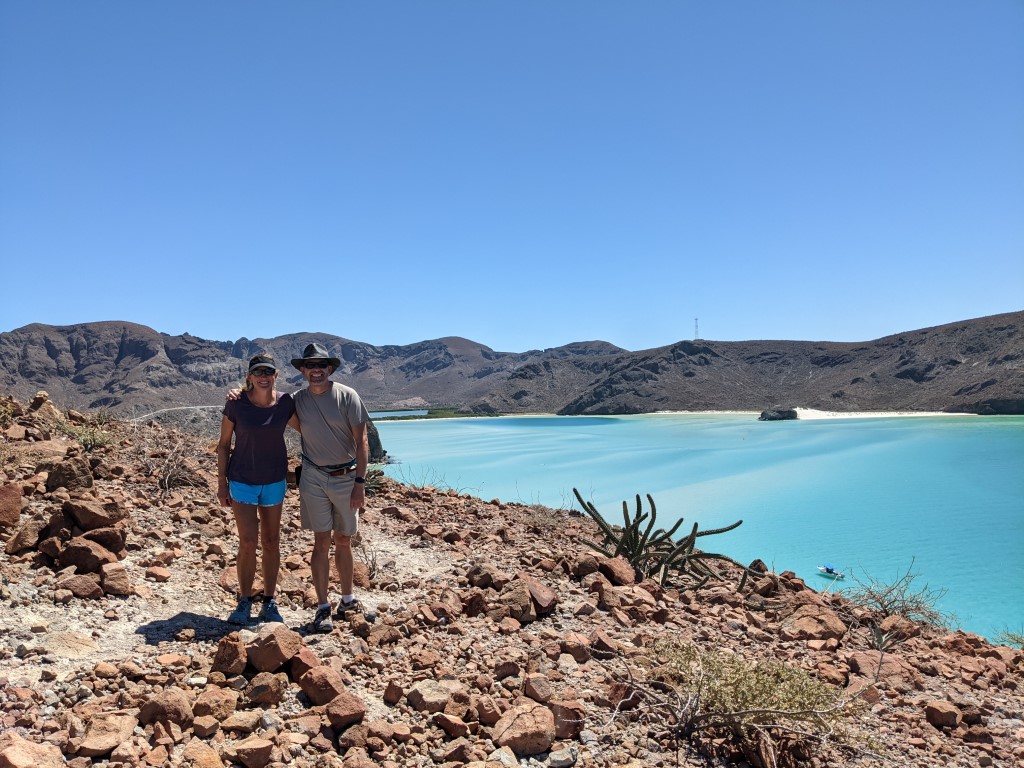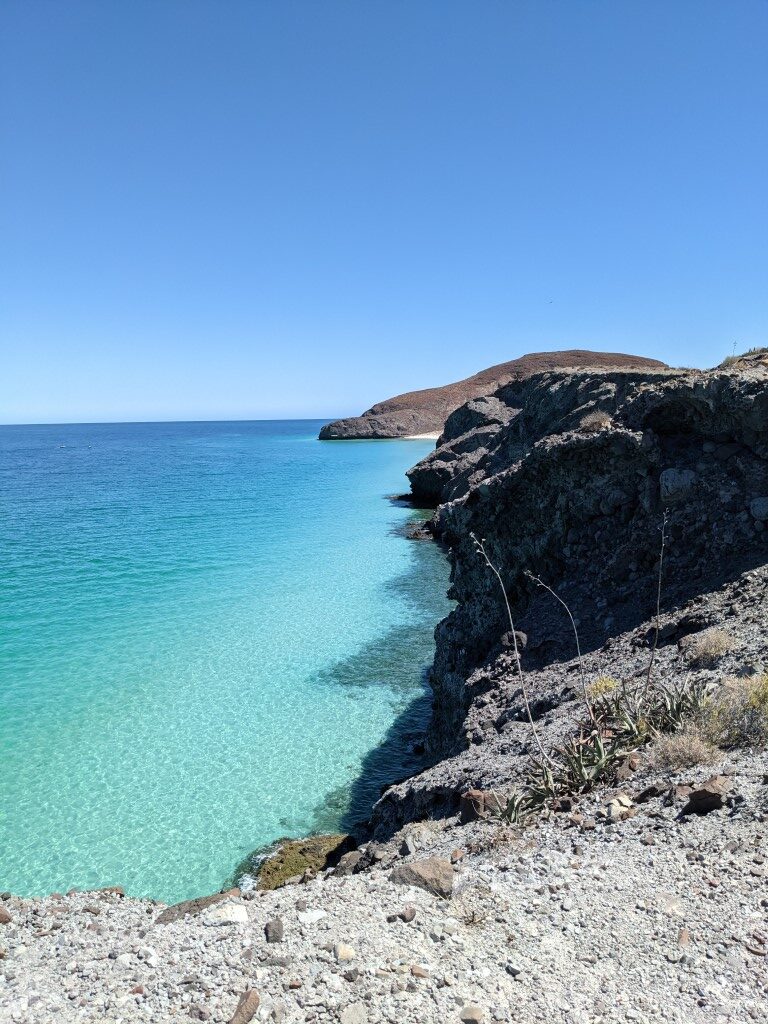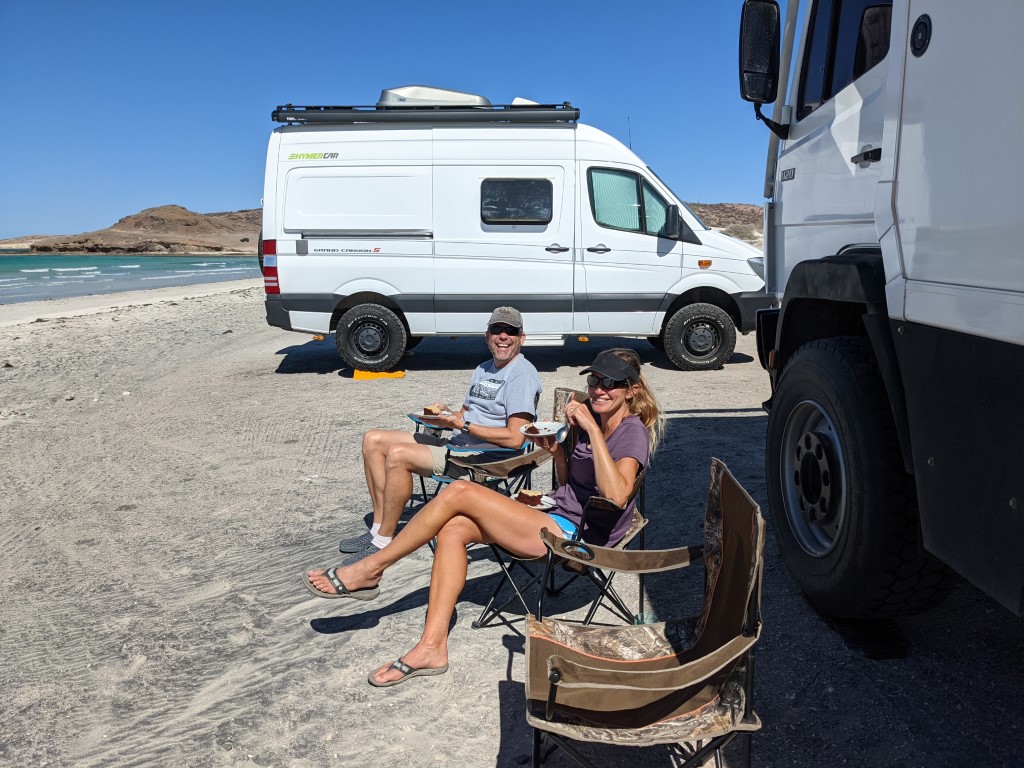 Restocked, we headed out to Playa Tecalote and plunked down close to the high tide line to stay a few days. From there, we could walk over to beautiful Playa Balandra. This beach is famed for the unique waves of shallow sand that create multiple bands of color especially if viewed from above. We couldn't really get it well in a photo. As the tide goes down, it becomes a great place to wade around and look at all the beautiful scenery. There' is a famous mushroom rock that fell a few years ago when a tourist tried to climb on it but they rebuilt it so that it remains, almost as good as it was. We walked around this area and to other beaches and snorkeled in the shallows which was quite nice but we can't staty in long without a wetsuit before we get cold. Since Ivan is a runner, we joined him one morning which was great. With my runner's knee feeling fine afterward, I hopped up on the roof to clean the solar panels but apparently this was too much for the old back so I spent a couple of days hobbling around but all is back to normal.
When we were in Mulege, we met a few overlanders including a couple Liesbet & Mark, and we had a lot to talk about because they'd spent years on a cruising sailboat also. When we looked each other up on facebook we realized that we shared some of the same friends from both the Caribbean & Pacific. What a small world!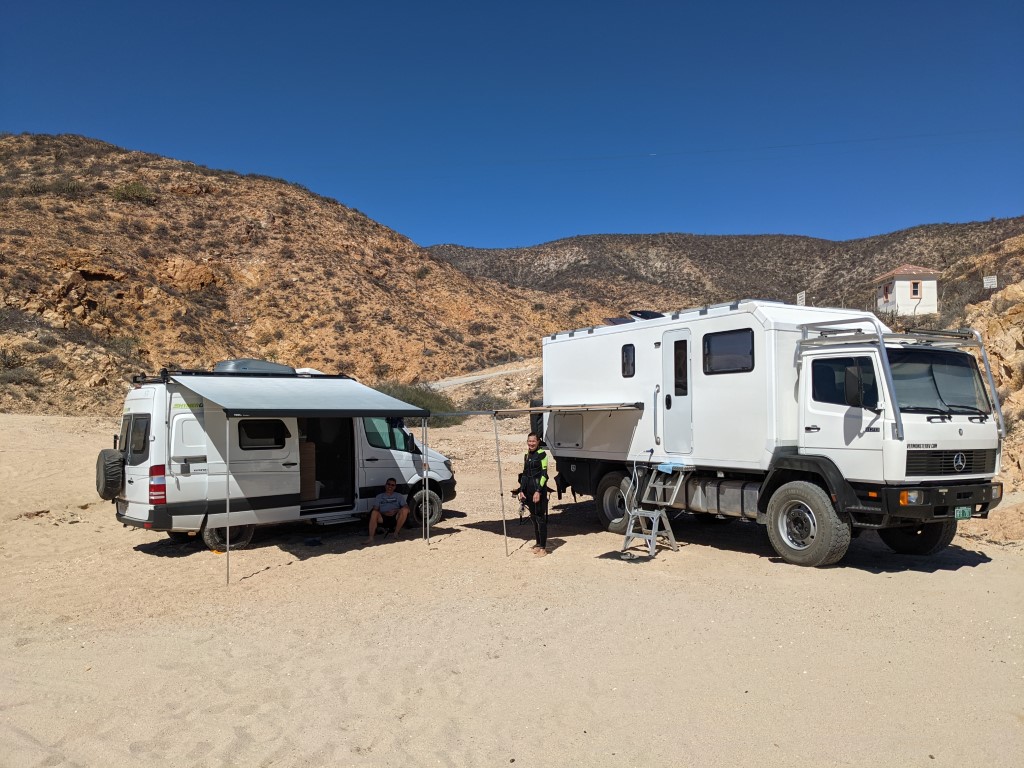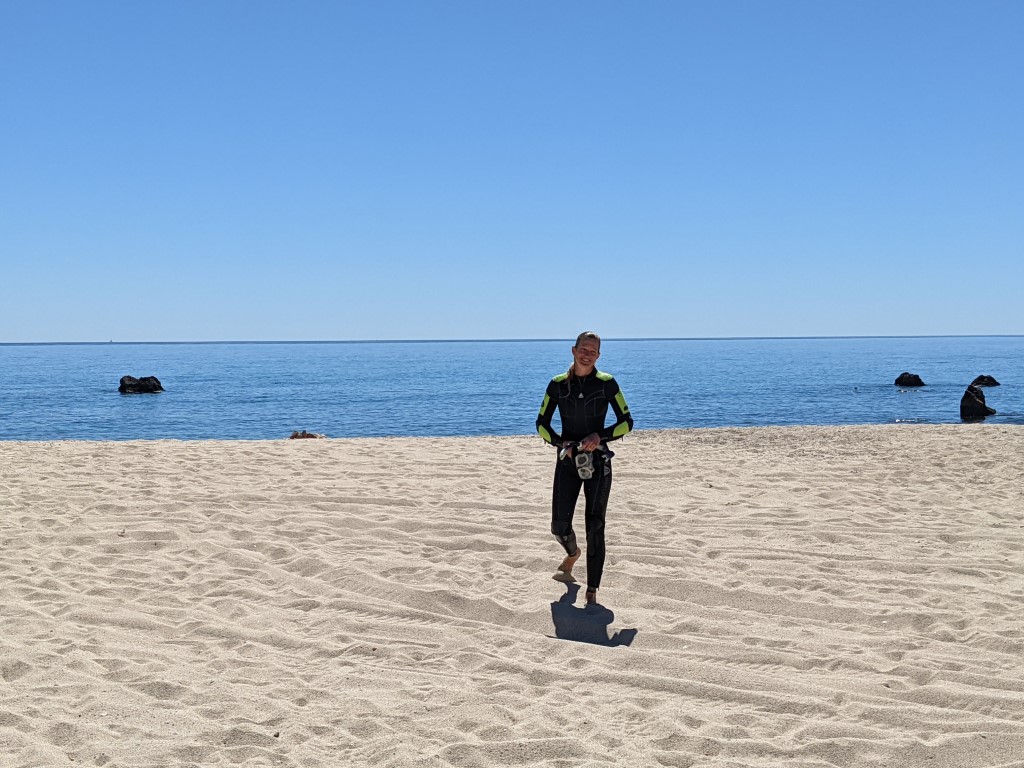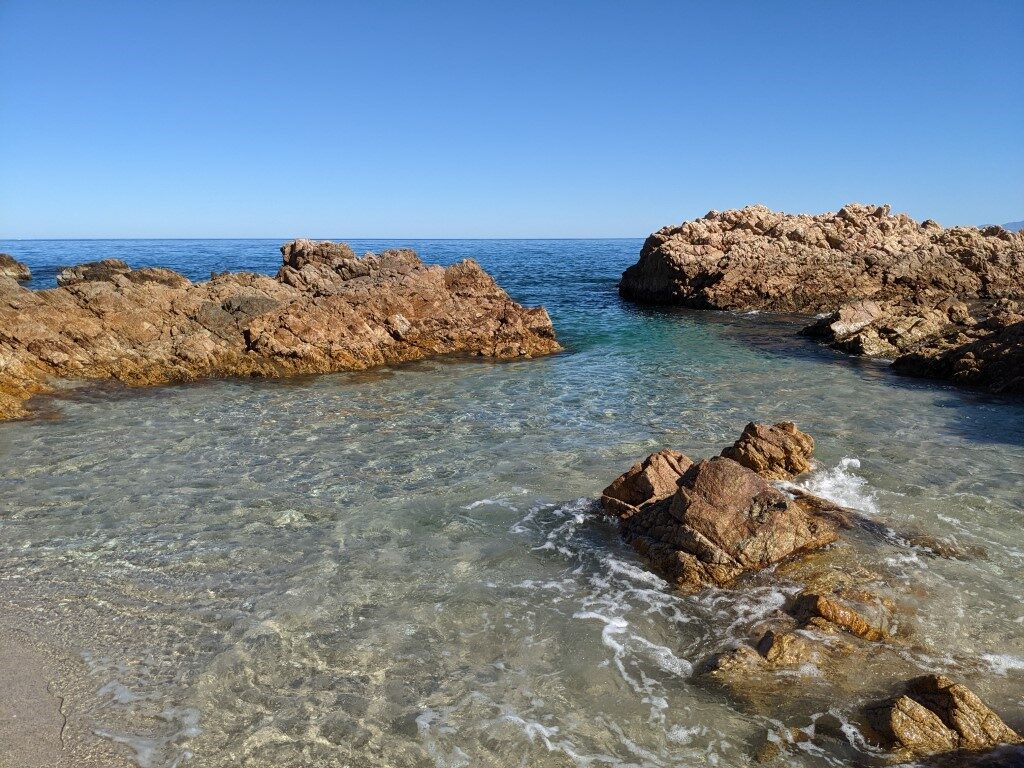 We moved further south to a beach north of the town of Los Barilles because we'd read that it had great snorkeling. It was several kilometers out a bony dirt road that you start dreading driving back out of before you get there. But we got set up in a great spot and the snorkeling was good. There were a ot of fish and small corals on the reef. Plus we had a dead quiet no wind day so the sea was like glass. The schools of tropical fish are fun to see again but the neatest thing is the mobula rays. These are small mantas and they jump out of the water in big groups like popcorn. Sound is so slow… you see them jumping and it seems a long time before you hear the splat of their wings in the water. It's really something to see and we could also hear them doing it at night. We didn't get any pics worth sharing. Our wetsuits are rather sun damaged and dried out at this point because they've seen a lot of use. So while they are keeping us warm, it's a bit of an ordeal to get them off again because they're so stiff. Every now and then one of us starts to panic because it seems impossible. One day a doctor might ask.. "so how did you dislocate all of your extremities?" And we'd have to say we were just trying to remove our old wetsuits doc!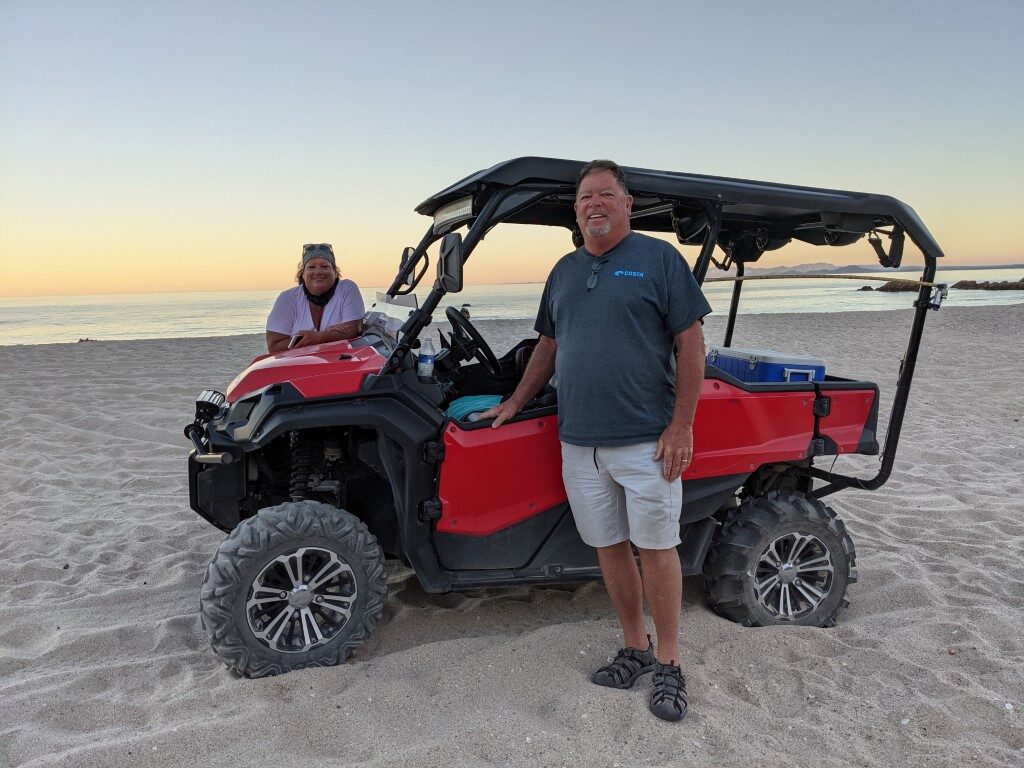 When we showed our truck in the DIY section at the Overland Expo in 2019, we met our neighbors who were also showing their van- Karen & Bruce. We stayed in touch by email for quite a while and then it had been on my list to write them to catch up. So Jon & I are walking back from an afternoon snorkel and Ivan tells us that we had some visitors. Turns out, unbeknownst to us, Karen & Bruce have a family vacation house literally right around the corner from where we were! We were actually snorkeling right in front of their cliffside house. They spotted the truck, and later us and couldn't believe that we would pull in right there. So we had a great catch-up over a couple days and they had the three of us over for dinner on their incredible balcony. What a crazy coincidence. It really IS a small world!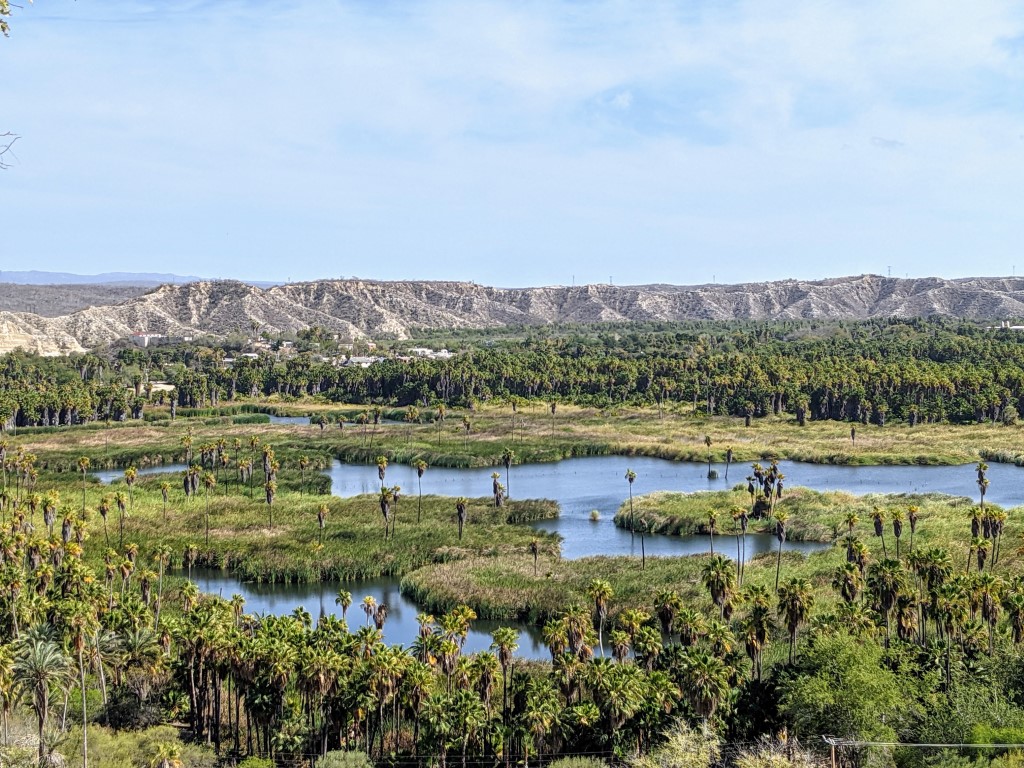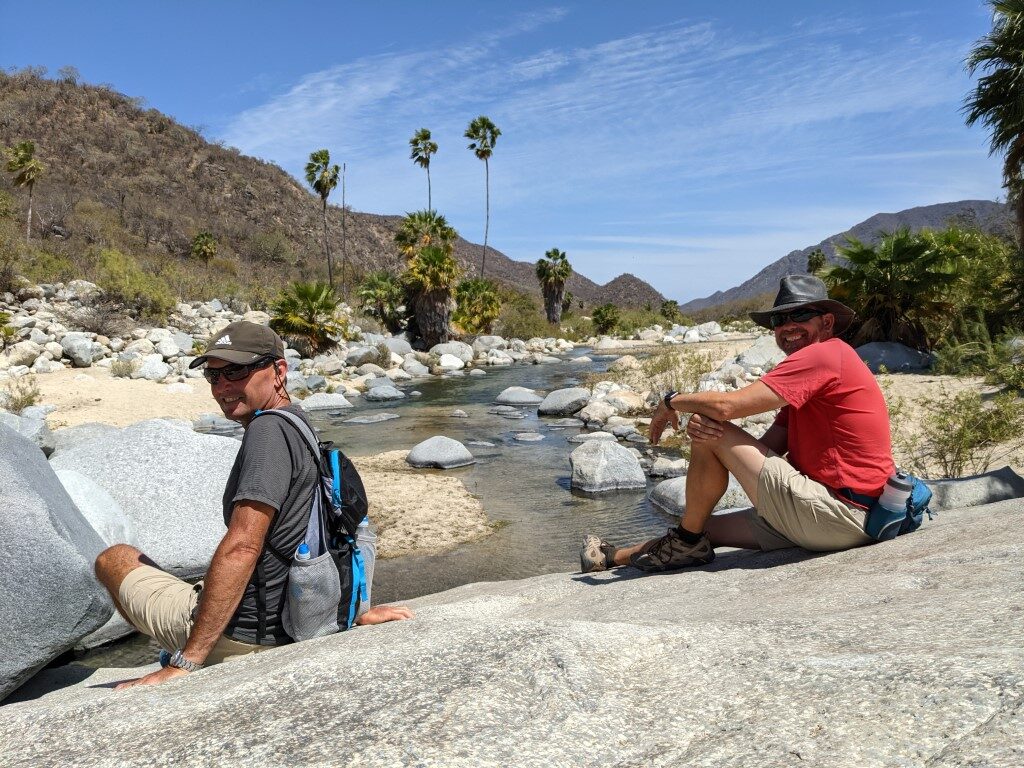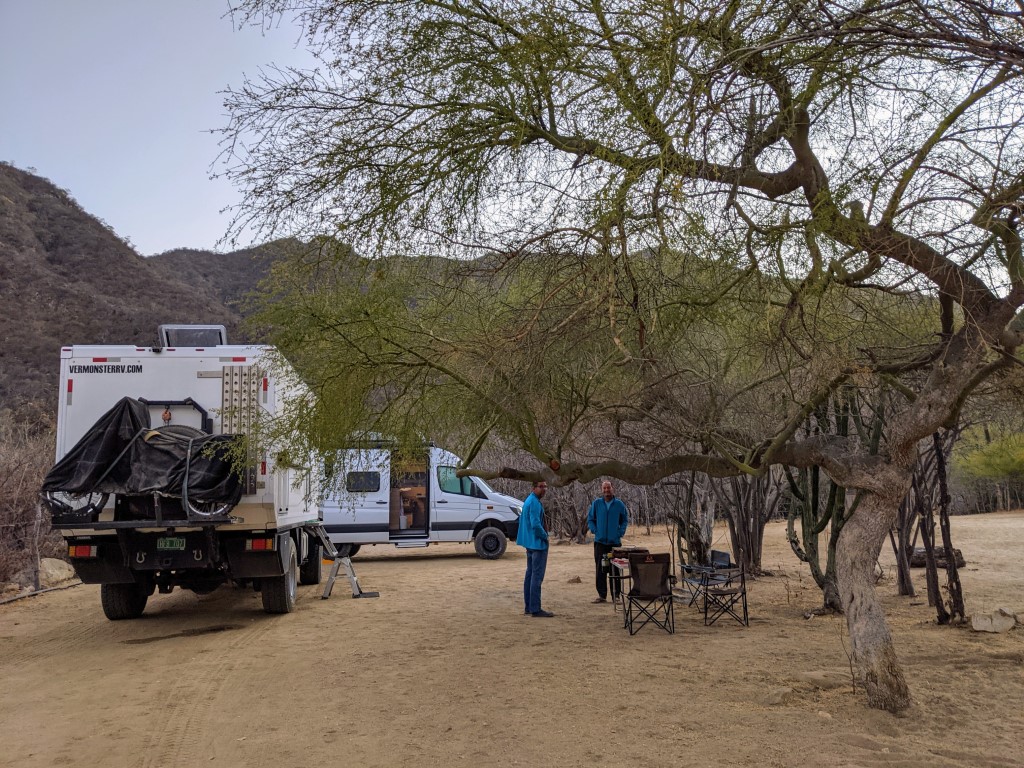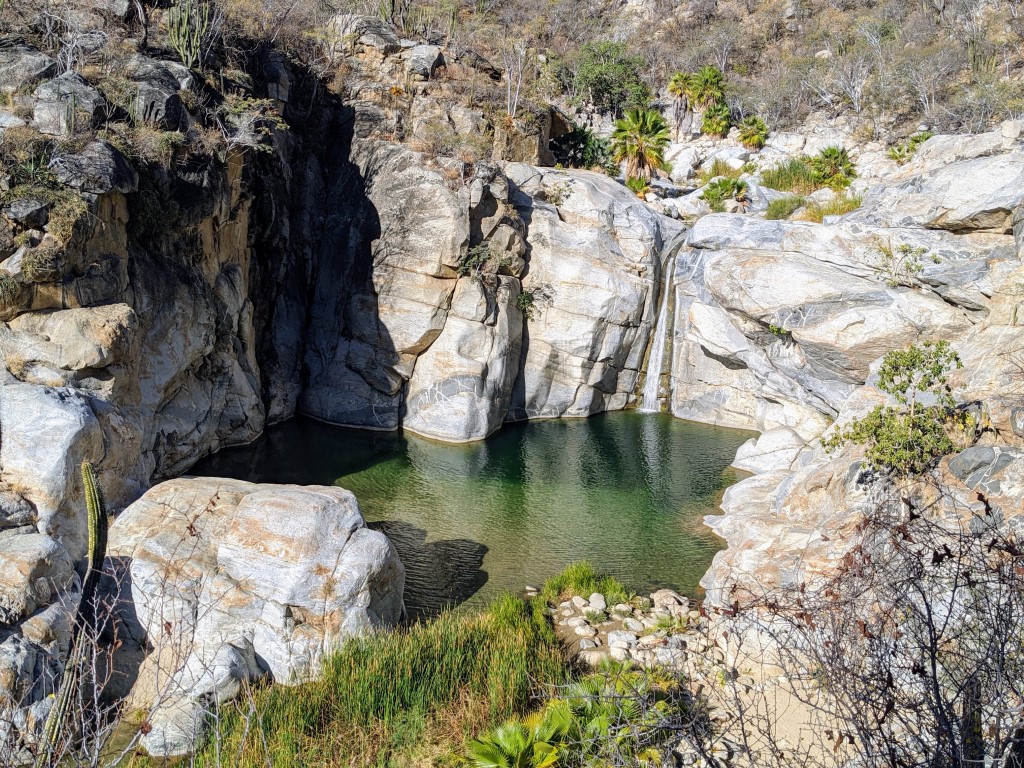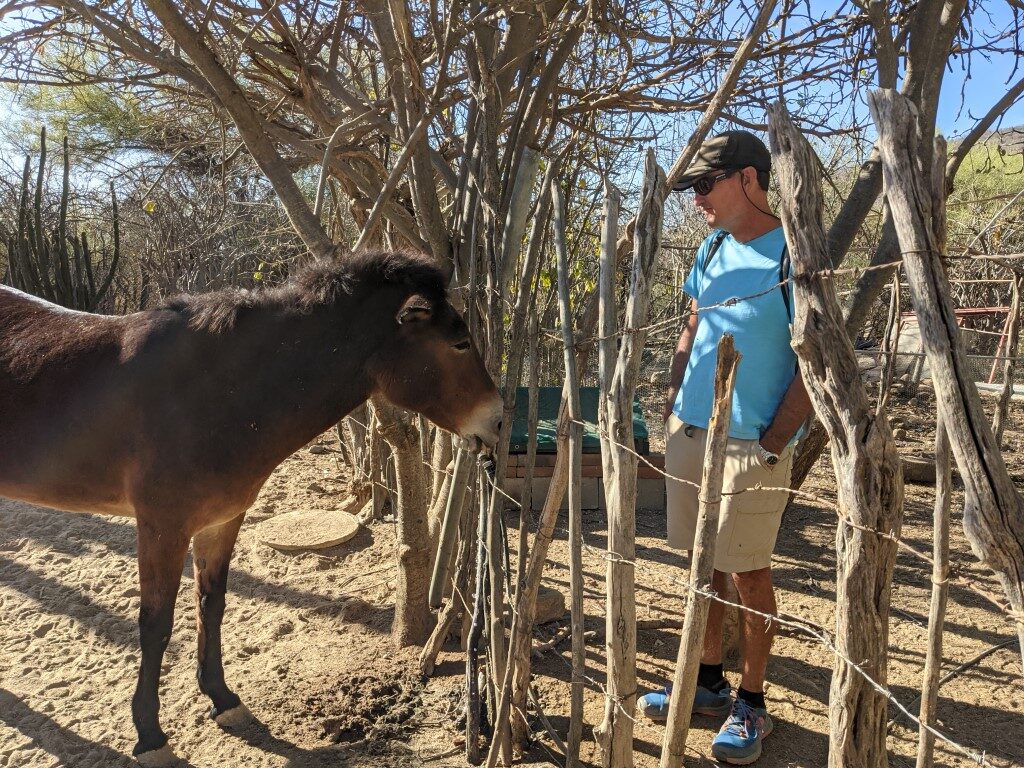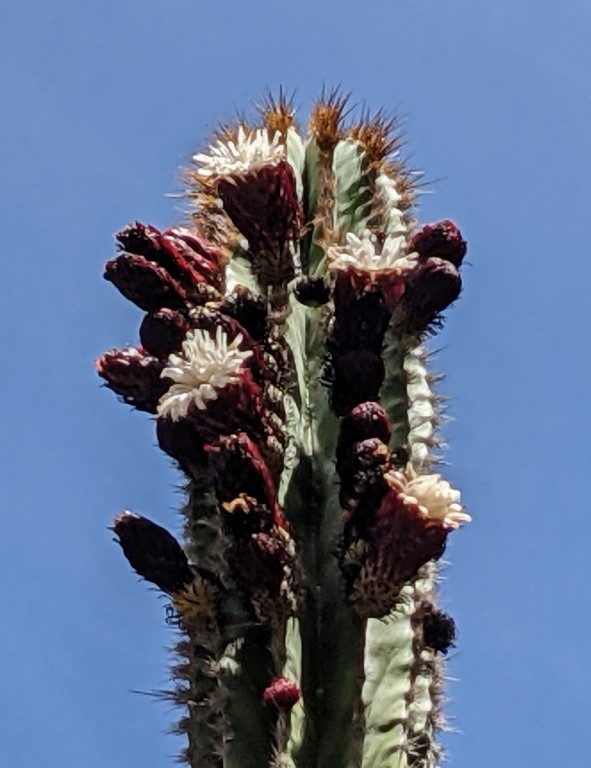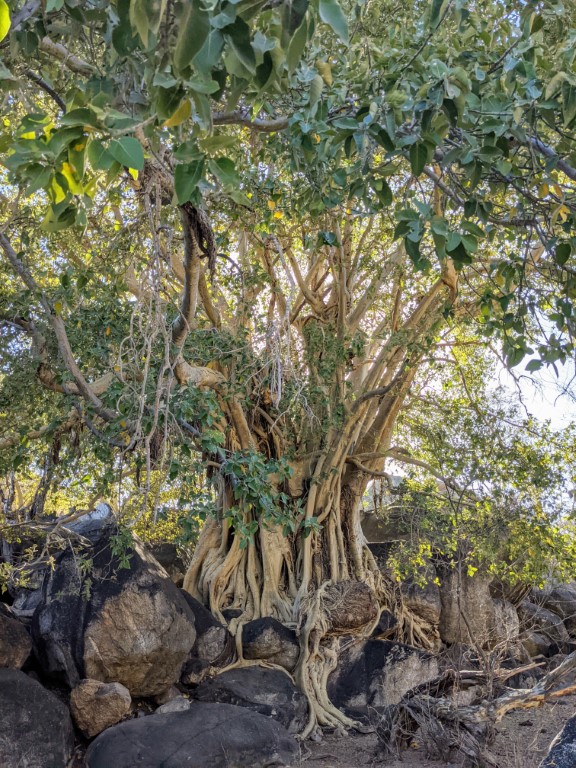 Back on the move with an easier way out thanks to Karen, we headed into the Sierra de la Laguna mountain range for a few days to do some hiking and see a waterfall. The green scenery was pretty and it felt good to get some uphill in. The campground at the waterfall was really cute and they had a pretty serious collection of plants & animals, including an American Hairless Terrier, the first we've ever seen. It's like patting an elephant.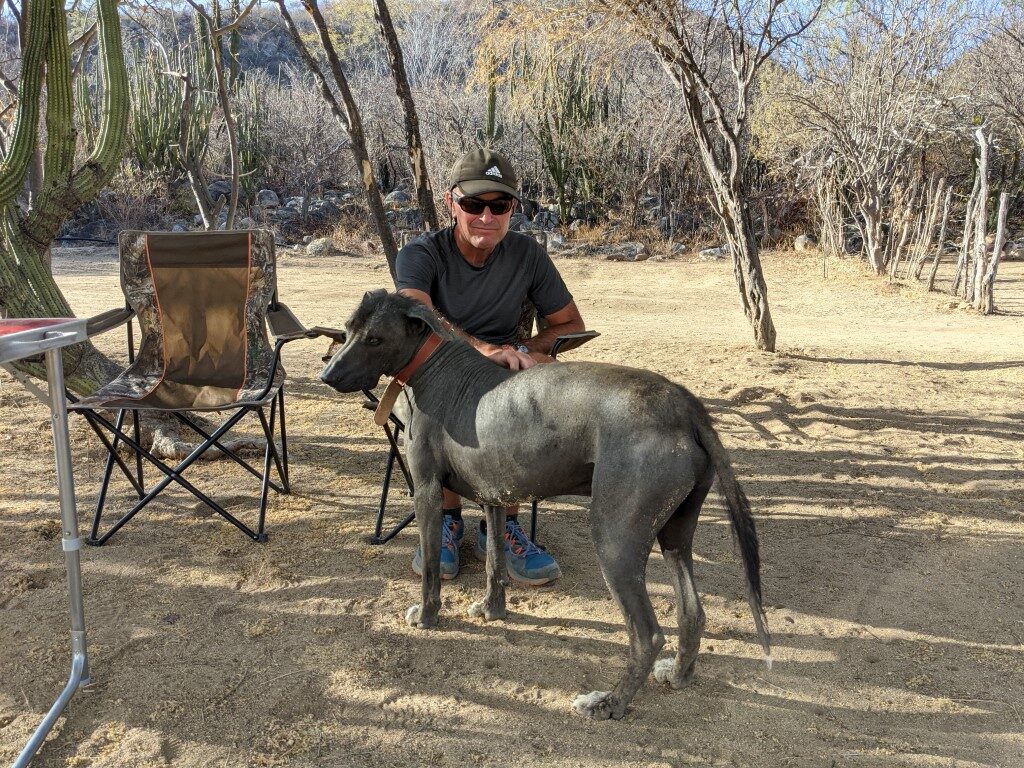 We're heading out to Cabo Pulmo tomorrow to check out the reef. I wonder if we'll meet anyone we know?