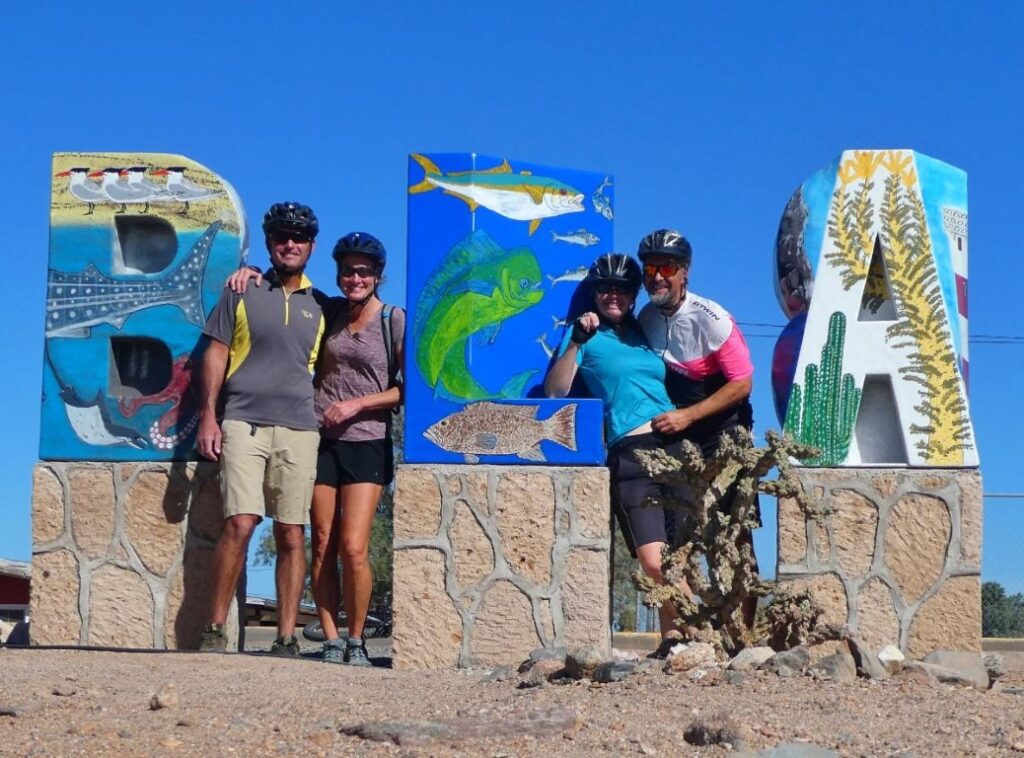 We've really been enjoying our time in the Baha. So glad we came. We don't have to worry about going over our internet because we rarely have any! Google Fi is working though and we do have some internet now so I can make an update.
My birthday was made great by Jon, Sandie & Karsten and by all the warm notes from family & friends. Thanks a lot!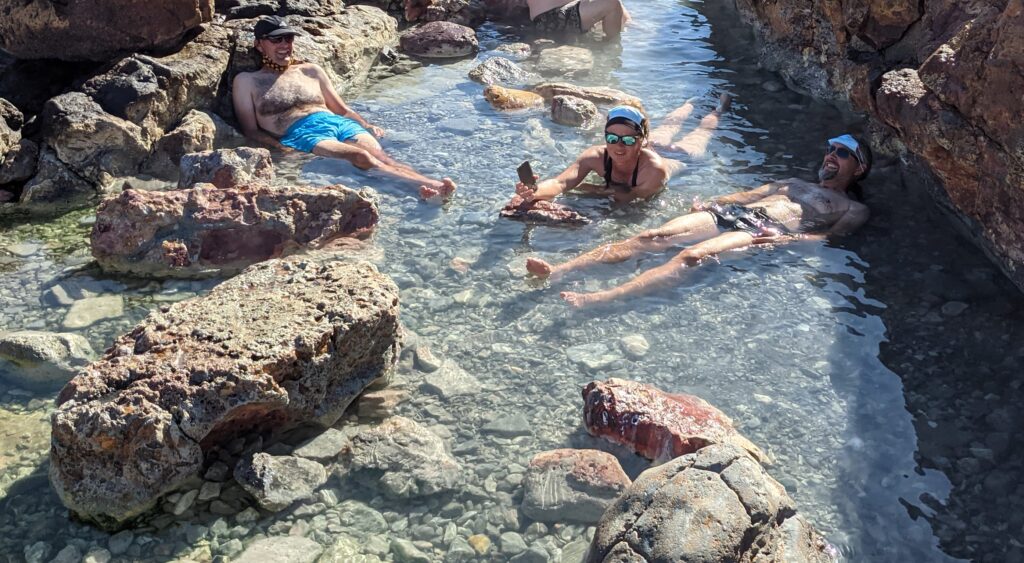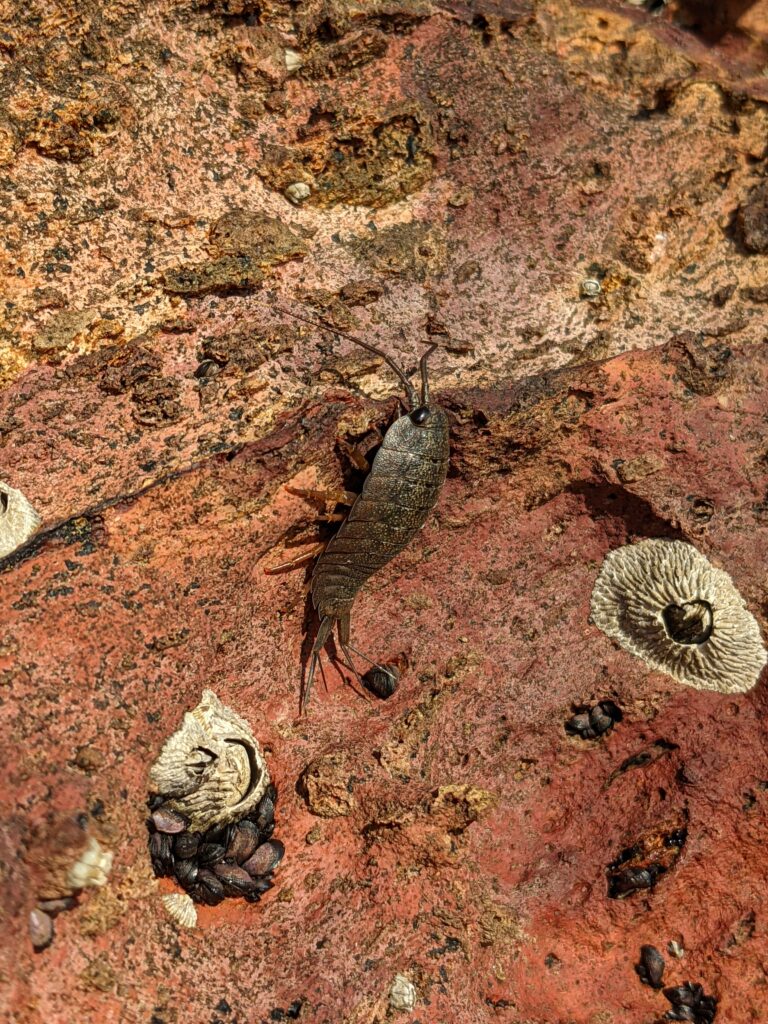 After 3 nights at the first lovely beach campspot, we headed a little further south to Puertecitos to go to a hot spring and camp the night. Right on the edge of the ocean, it is only the right temp at a certain point in the tide- low enough so that the pools are exposed with no waves washing over but high enough so that they aren't too hot. That sweet spot doesn't last long, but we made it in and then smelled like sulphur the rest of the night. The town wasn't too picturesque and we left the next day to continue on down Mex 5, the new highway. Prior to the road completion a couple of years ago, the only road that went this way was rough dirt and reportedly took many hours. It's really wonderful to have pavement to travel on even though we can already see the road breaking down. Surely it was a monumental effort and expense for Mexico but great to bring tourism to Baja, the 29th state and one of the best off because of that tourism. Along the way, we passed a graveyard of old paving equipment that appeared to have been there since the day they finished the road.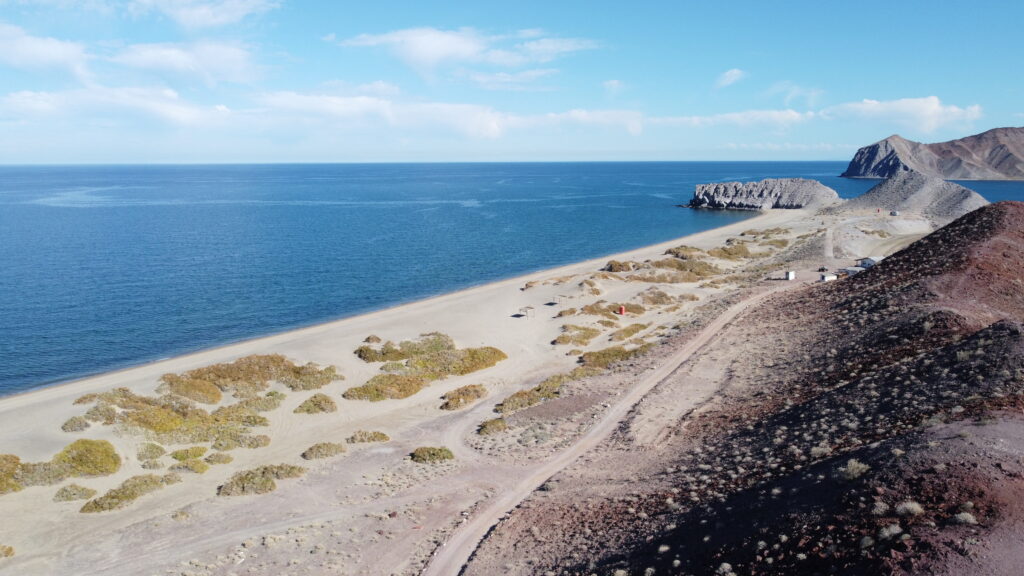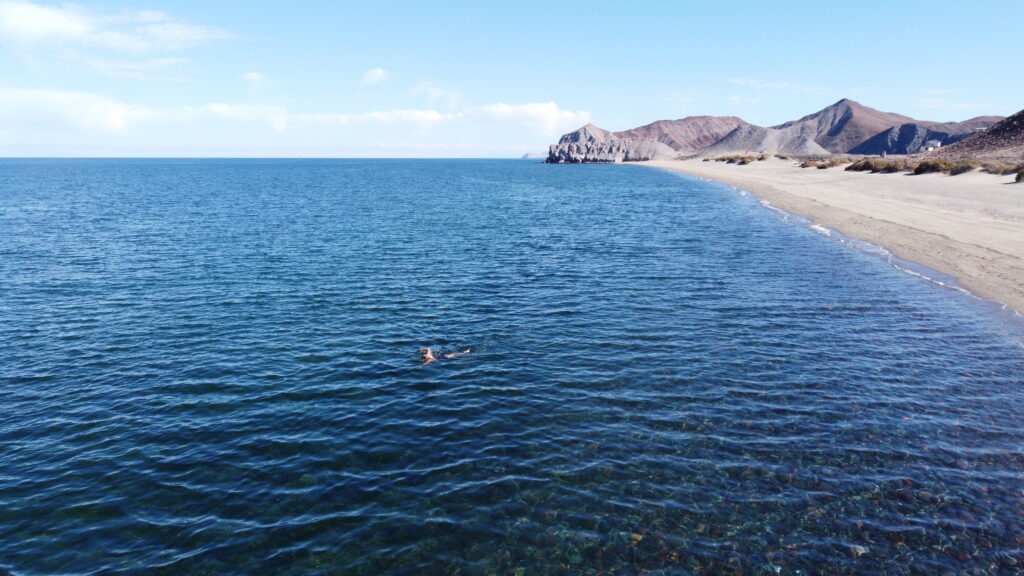 The next stop was Papa Fernandez, a place to camp on our own secluded beach. Things are quieter because of covid which is lucky because we've heard that ordinarily you would need reservations to move around here if you wanted to stay in a campground. According to the guidebook, this place has been around since the 1950's and even John Wayne stayed there. So we can add that to the list of places we've stayed in the footsteps of others. Like the room we had at the Crystal River in FL where Elvis stayed. They hadn't remodeled it since then we don't think. Before climbing over a steep knoll to get down to the beach, we had to drive through a Mad Maxx sort of landscape, pay the owner $5 and then he lifted the gate for us. I took a swim and saw a few fish, Jon flew the drone and got some overhead pics and we enjoyed a seaside happy hour with Sandie & Karsten. There were all kinds of beautiful shells on that beach.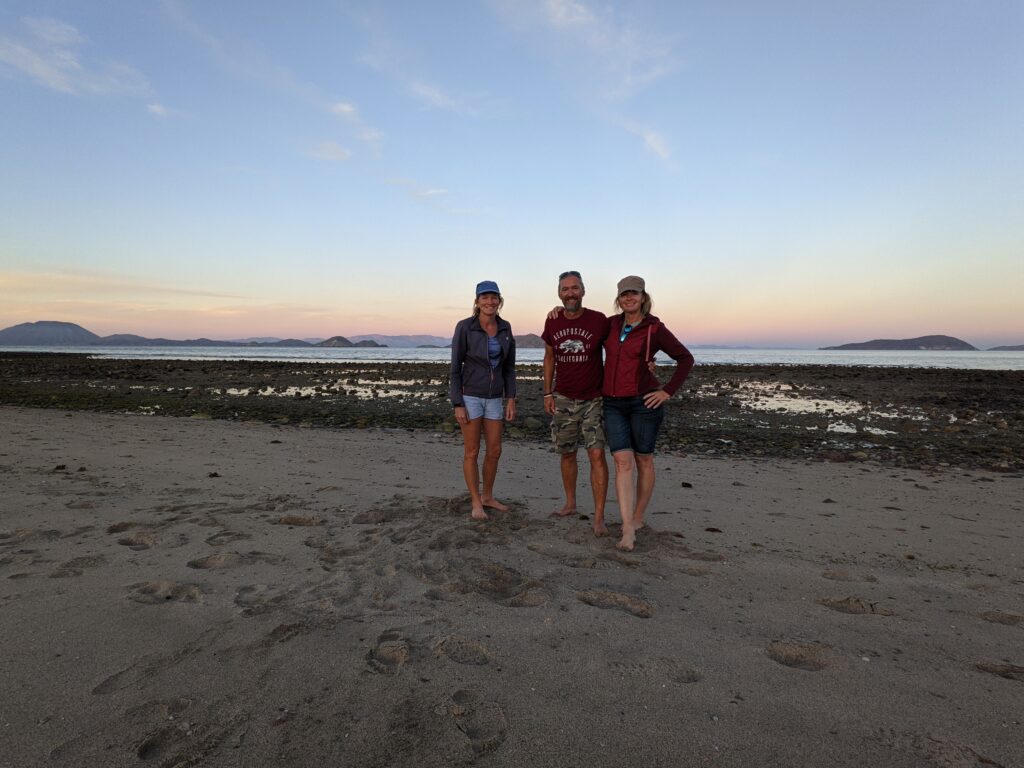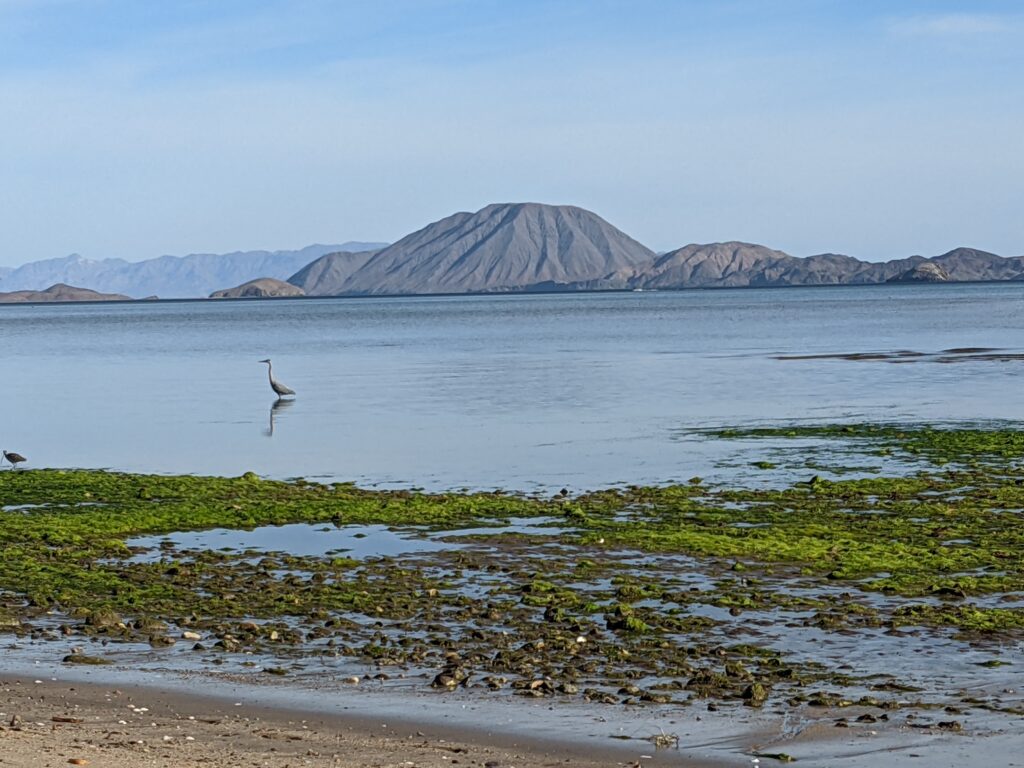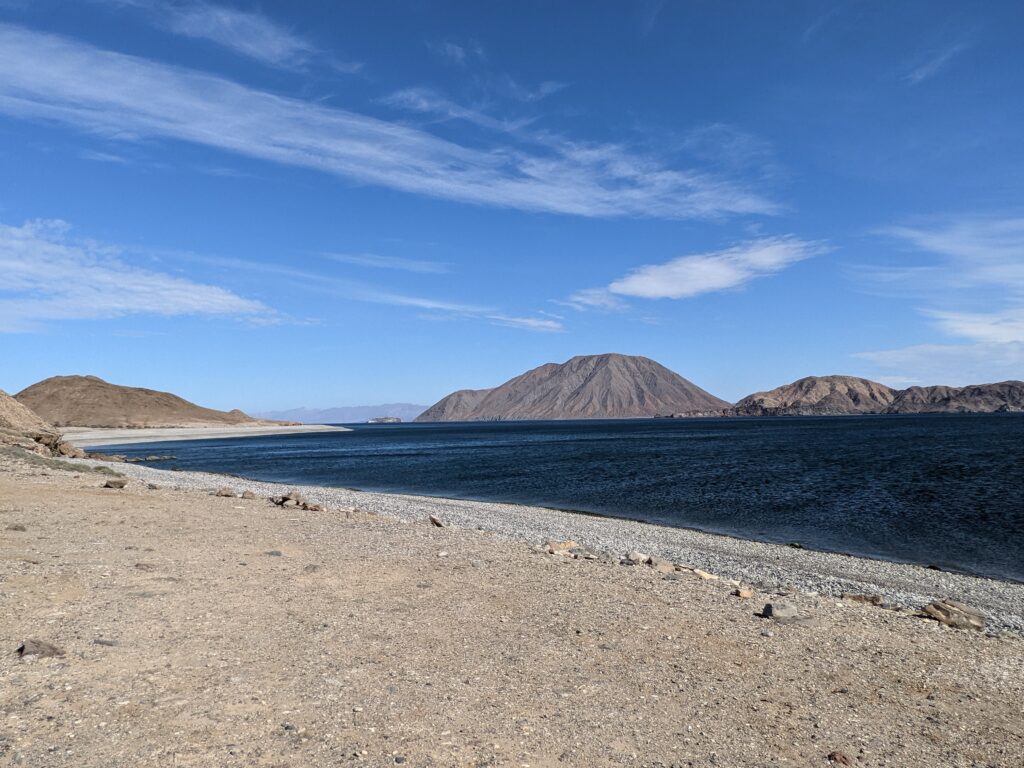 Having heard a lot of good things about the Bahia de Los Angeles, I was excited to get there while I was still 51. Surrounded by nearshore islands, it has beautiful views and because it's popular, there are several campgrounds with amenities. We stayed at Camp Archelon where the owners are hustling to make things nice. And it meant we could have dinner there for a couple of nights to do something different. Unfortunately, it was really windy and we couldn't take the kayaks out to check out some of the little islands like we'd wanted. So we biked instead. We went out to a park called La Gringa wwhich had some single track paths and then toured the town a little. Sandie made me a chocolate cake and we enjoyed our dinners out with Baja wine which was really good too. I'd like to hit the wine region on the way back northward this Spring.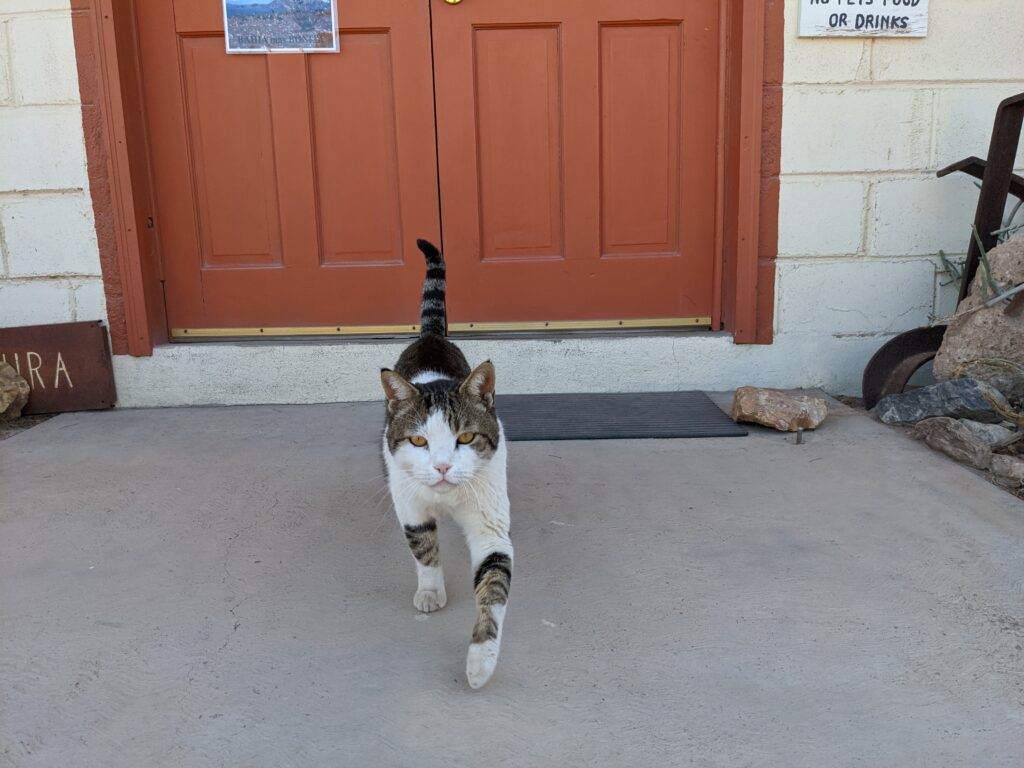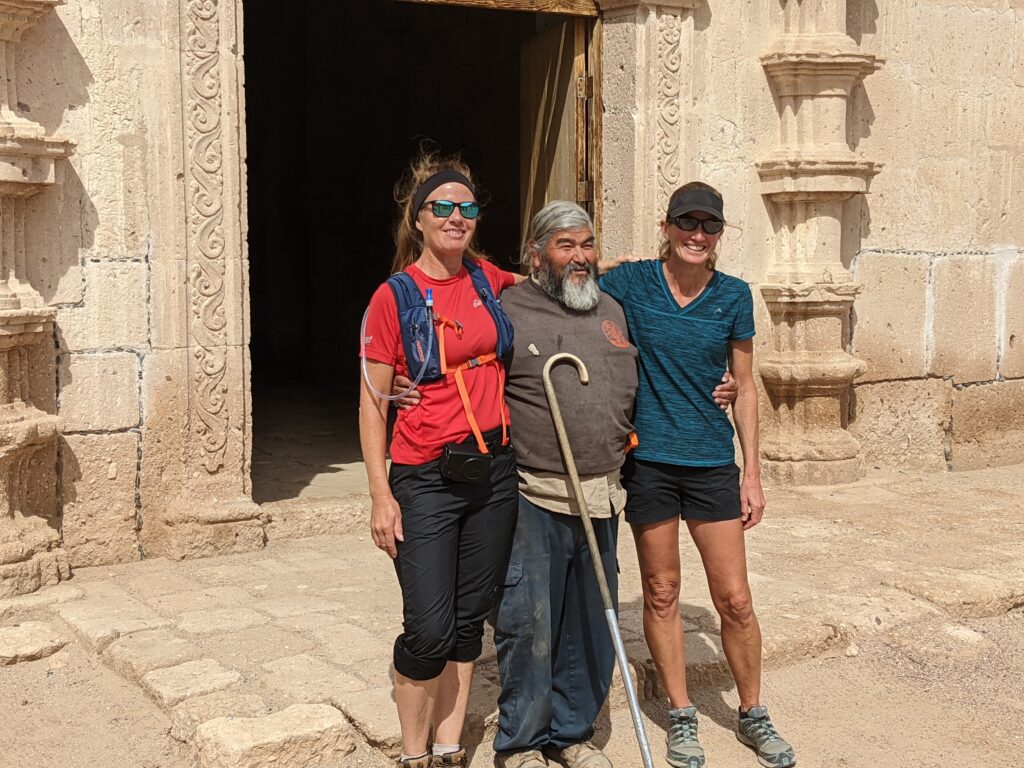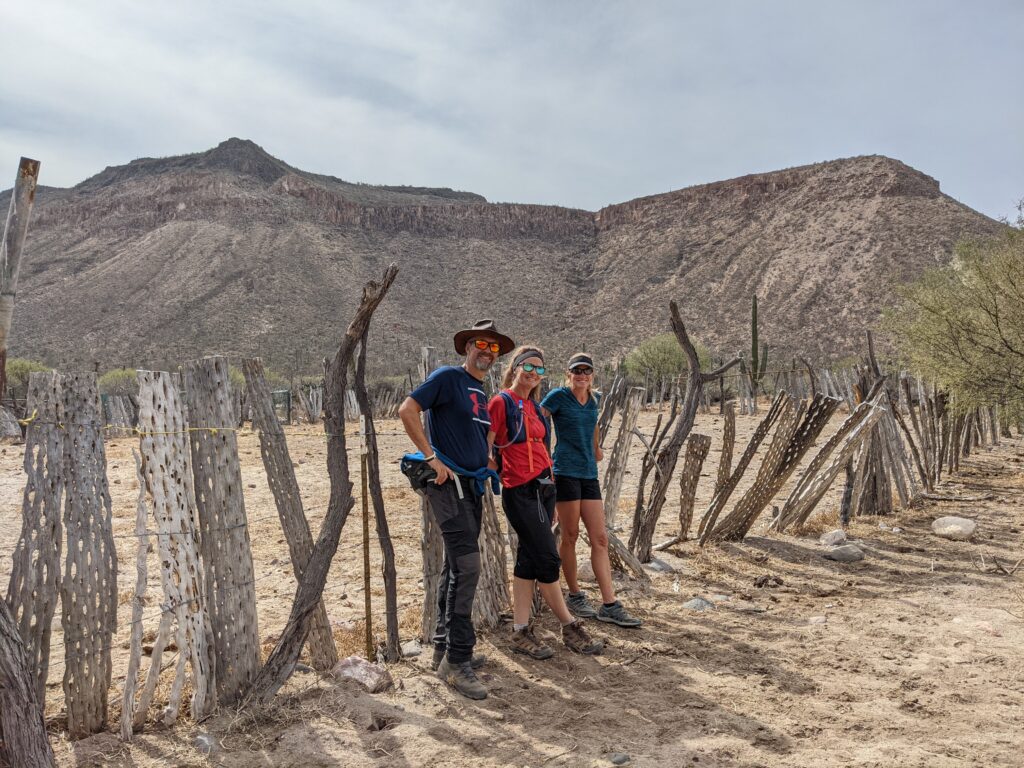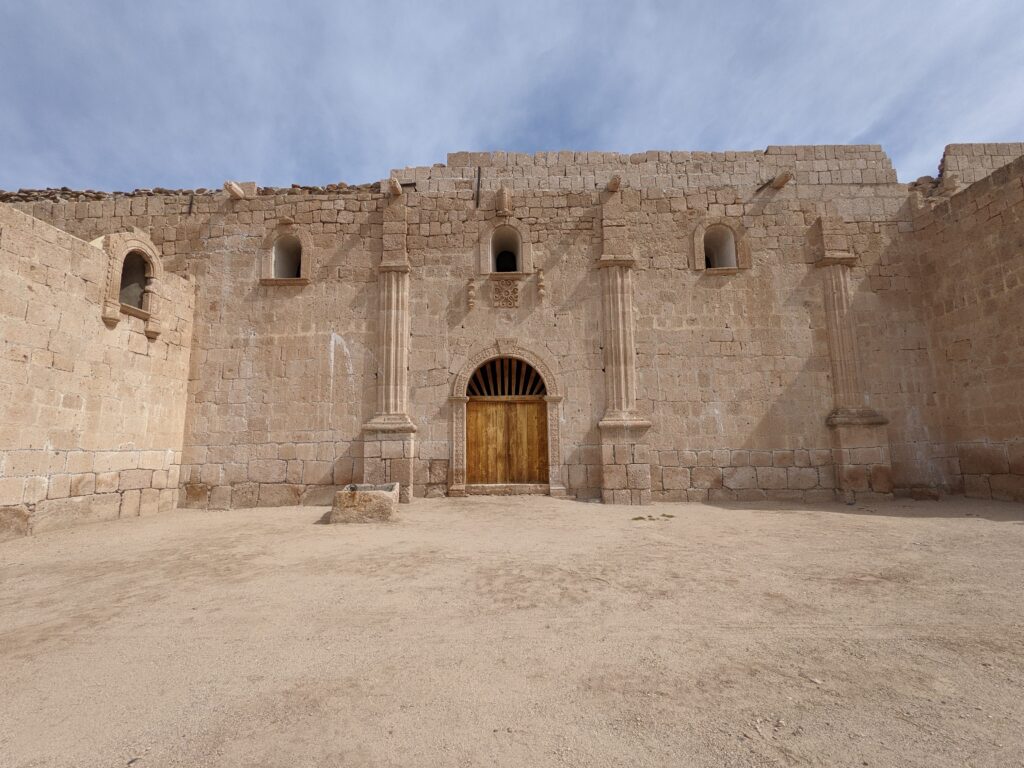 One of the things you can do in the Baja is have a look at some of the old misions. They are picturesque in their often crumbling state and are a snippet of history too. We made a trip out of one that was about 45 miles out a rough dirt road- and it was supposed to have a hot spring too. We could get out even further into the countryside and the fact that we are two trucks makes it safer to do in case someone say… blows out a water pump! At the start of the road, we aired down the tires which helps Jon & I get used to using this new system and then set off down the road. It wasn't too difficult and the desert was just beautiful, the prettiest we've ever seen actually. There's a new cactus that is prevalent here- the Boojum tree, at least I think its in the cactus family. Also called cirios in spanish, because they resemble a tapered candle. Then they have elephant cactus which are huge, and since all of this desert we were traveling through is preserved, there are a lot of really old souls in there and all kinds of variety and textures.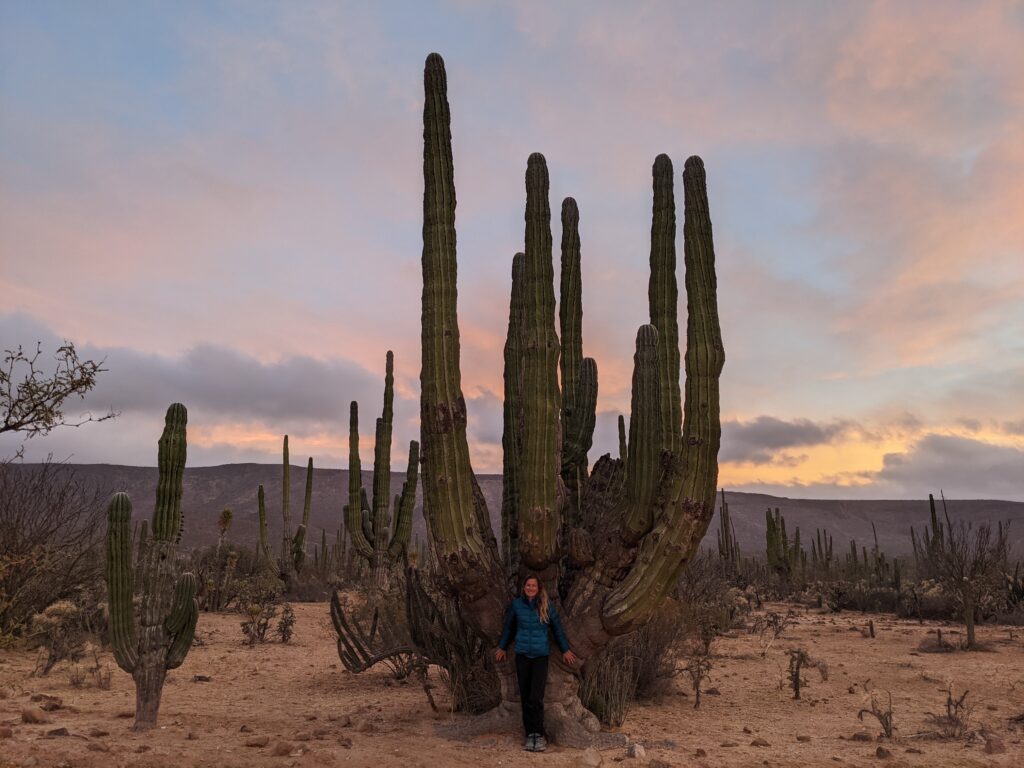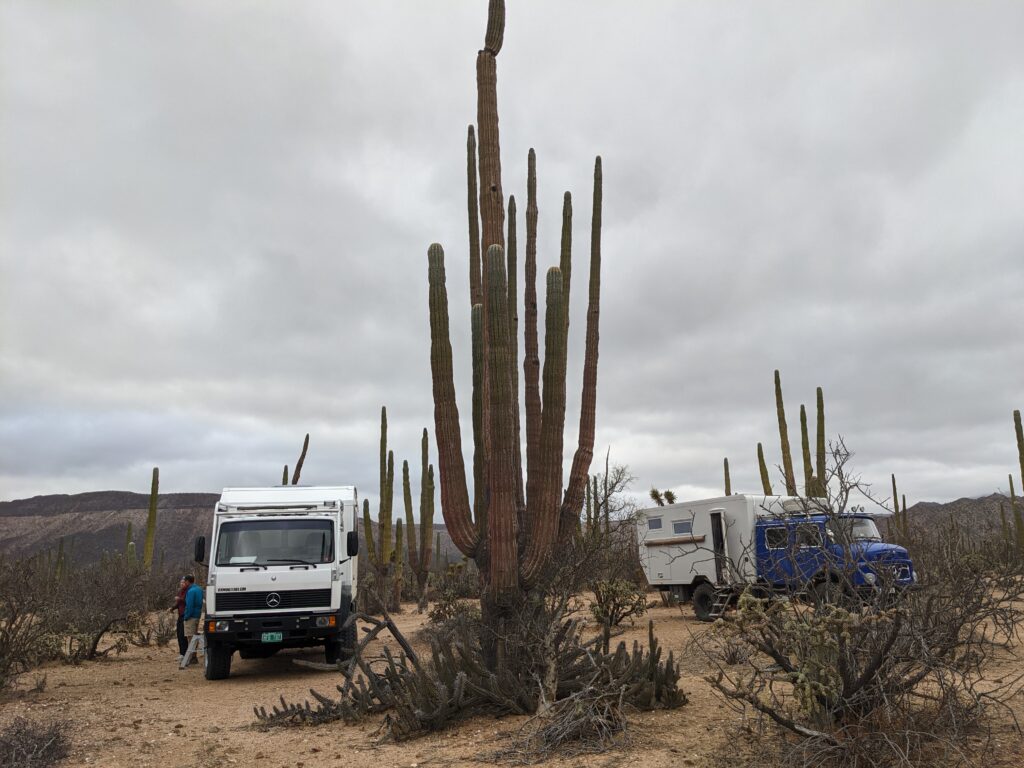 When we got to the Mision, the caretaker was done doing tours for the day and the little campground right there at the mision was a bit long in the tooth so we found a perfect campspot a few km away with our very own elephant cactus guardian. We were totally alone together in a beautiful spot. We took the next day to hike all around including back to the mision for a tour. Built in 1762 by the Jesuits, it was later used by the Franciscans and finally the Dominicans. Not being the least bit religious, my usual appreciation is just for the amount of effort that goes in to spreading religeon and the beautiful buildings that resulted from it. We temporarily broke the rules for social distancing to pose for a picture with our spanish tour guide who's name I never got but I did learn he had 5 wives!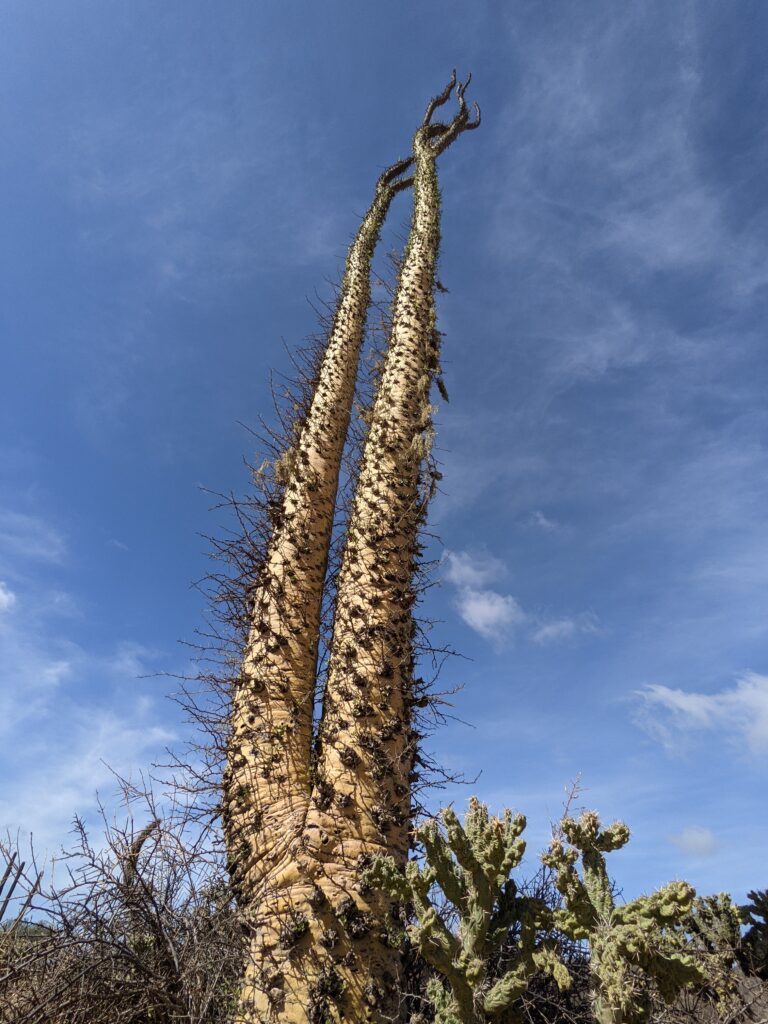 I find that traveling this way can take different turns such that its not all that uncommon for us to have a plan and then the whole day transforms into something else. And so it was that a couple of days ago, we'd planned to drive the 22 miles out the rest of the rough dirt road to meet up with the highway again. We'd been told this 2nd half of the road was mejor (better) than the first so we were thinking it would be pretty straightforward. Tacos in town, a hike, it was all in the plan. But soon after we'd started down the road, things got narrower and narrower as we approached what was probably an area with a spring and a ranch. We stopped and got out the ladder, the hand saws that Sandie & Karsten had, our knippers and went about trying to clear the path. The rancher came out and even chainsawed down a few branches for us to help. When I gave him some pesos for a thank you he took it, then gave it back and asked if we had beer instead saying "no hay mercado aqui". No, there definitely was no store anywhere remotely close to here, I get it. He also said the road from now onward was no problem. But it totally was! People tend to forget about our height. Both of our trucks are over 11 feet tall. We ended up spending over 5 hours more trimming trees and nudging our way along, our arms tired from all the cutting. Early on we could have turned around but since we thought we could get through, we'd moved forward and then backing up would have been really difficult. So we got more "desert pinstripes" along the way. We working to clear a path wide and high enough for our trucks, completely blocking the road, but thankfully there was no one around.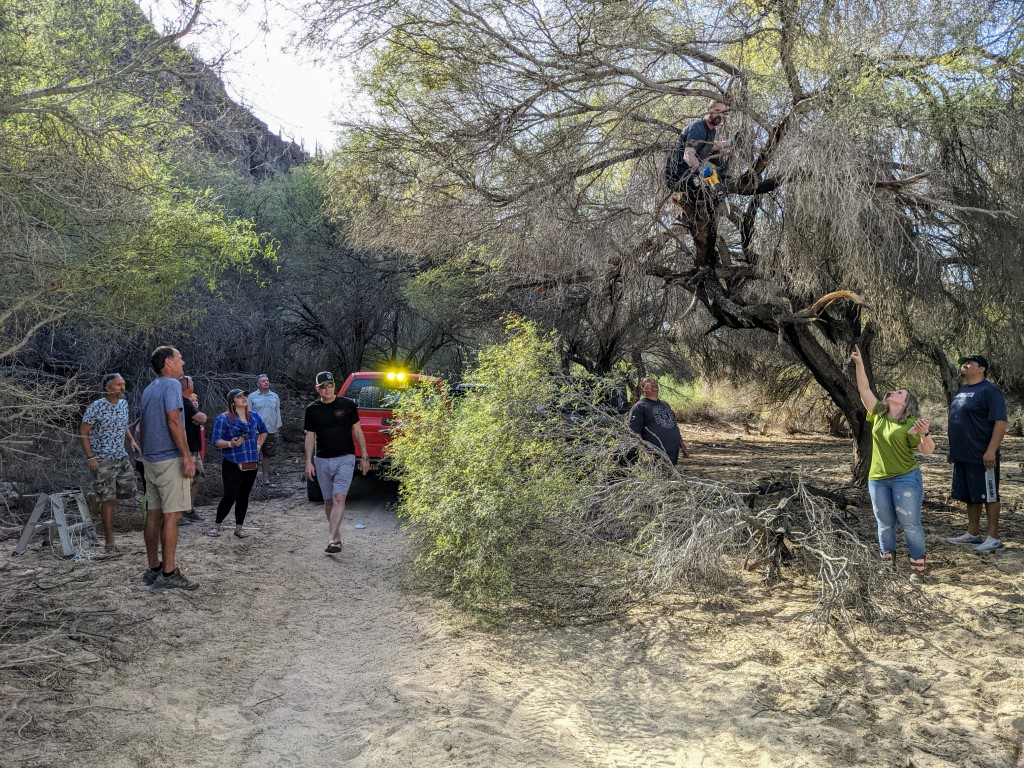 Nearing the end, when we were luckily into a slightly more open area, an offroad Raptor truck tour group from the US pulled up, about a dozen of them I think and when they found out we had been cutting trees by hand, they stopped right away, took out their sawsall and literally attacked the project clearing trees and then pulling limbs with their recovery straps! Then they cheerfully headed off saying it's what overlanders do for each other. Like sailors. Well that saved us some time.
We wound our way through the rest of the miles and camped at the end of the road, another lonely spot, trying not to pick up our arms for anything. Airing up was quick and easy and overall that system seems pretty good. We all have on our list though an electric saw and some others too!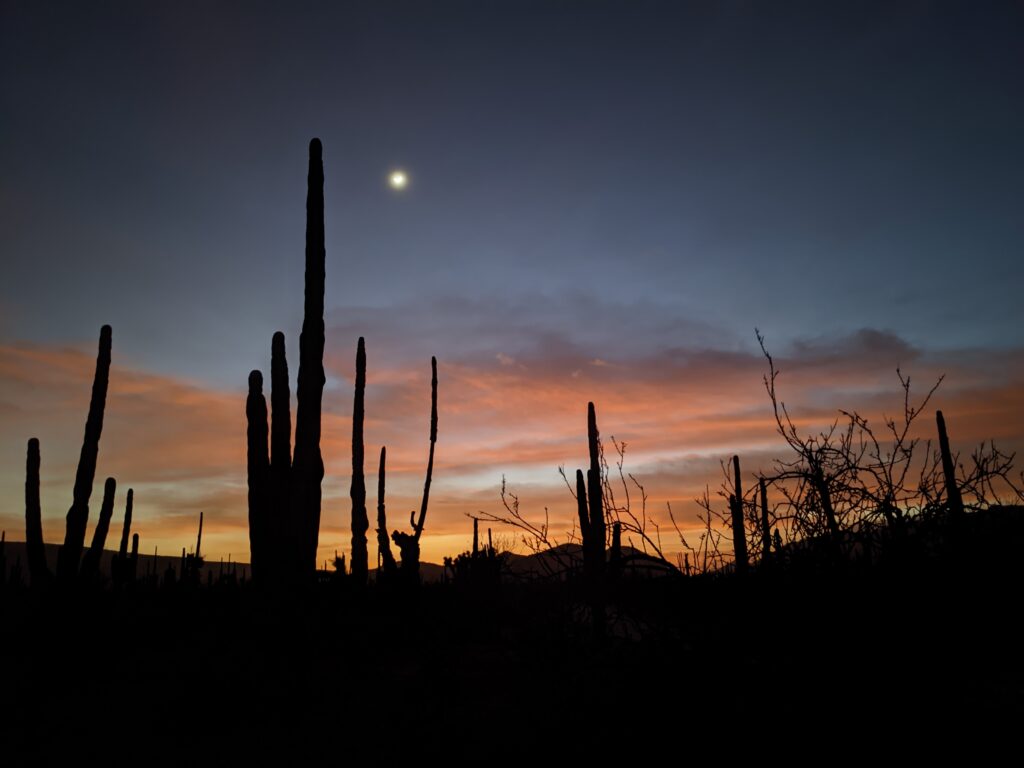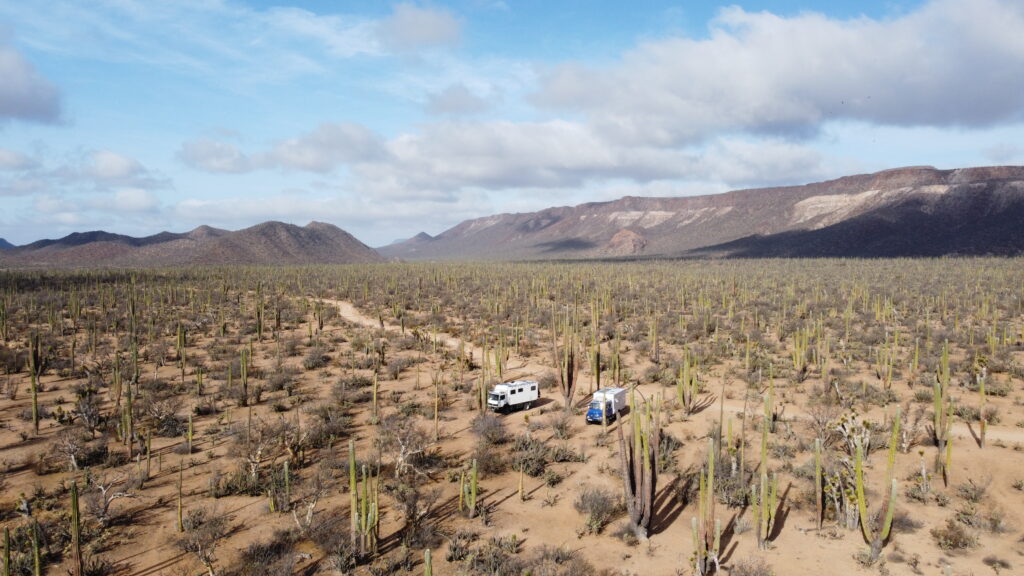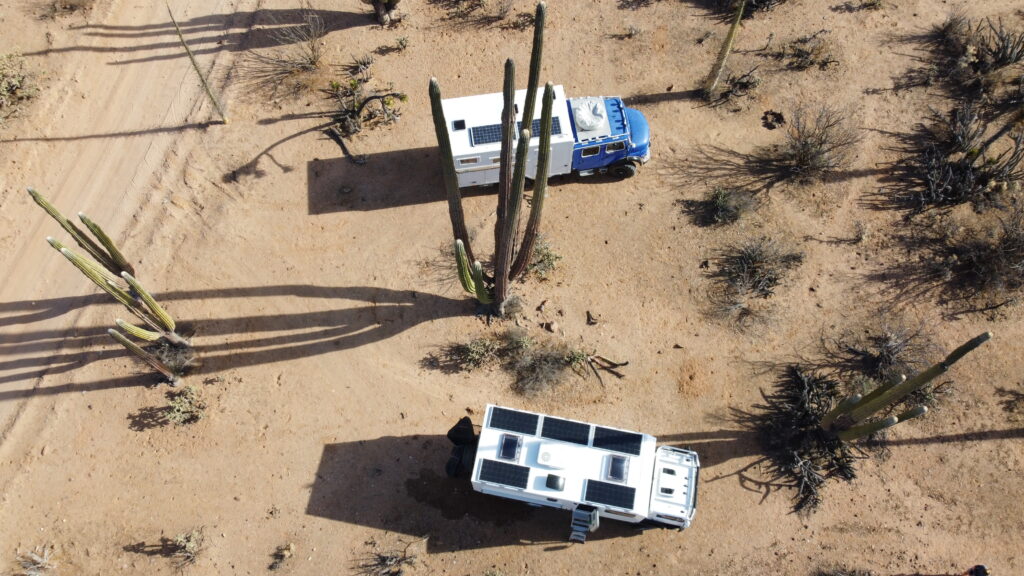 One thing about the Baja that we just didn't fully believe is how quiet it actually is. There are little villages and some small towns but what we've seen so far is that between those there is just open land and desert. Volcanoes, beaches, the sea, wonderful birdlife, free range cattle, coyotes, cactus. And then, from time to time, military checkpoints. Questionable in point, they bring back memories of being in other places where you just put your brain on a shelf and go through the motions. Yesterday we had to go through one to get to the state of Baja Sur- we are now in the south because we want to see the gray whales while they're down here. I showed the polite officer the interior and the fridge is always a point of interest. And today, for some reason, my bookshelf. They took Jon's temperature but not mine and after paying 20 pesos ($1) they sprayed the underside of the truck with a puff of pesticide as we drove away. Sandie and Karsten were right behind us and no one took their temp, they didn't have to show the interior and since they had no small change, they didn't have to pay the 20 pesos and so they didn't have the pesticide.

So what is better than 2 overland trucks traveling together? THREE overland trucks traveling together! We met a new couple from Italy today at the grocery store and we're camped in a line-up tonight on an old pier for the saltworks here that supplies 9% of the world with salt including the US, Canada, Asia and New Zealand according to my Moon guide. Apparently, tours are off for covid. Bummer. When the wind settles, we hope to get up close & personal with some whales.