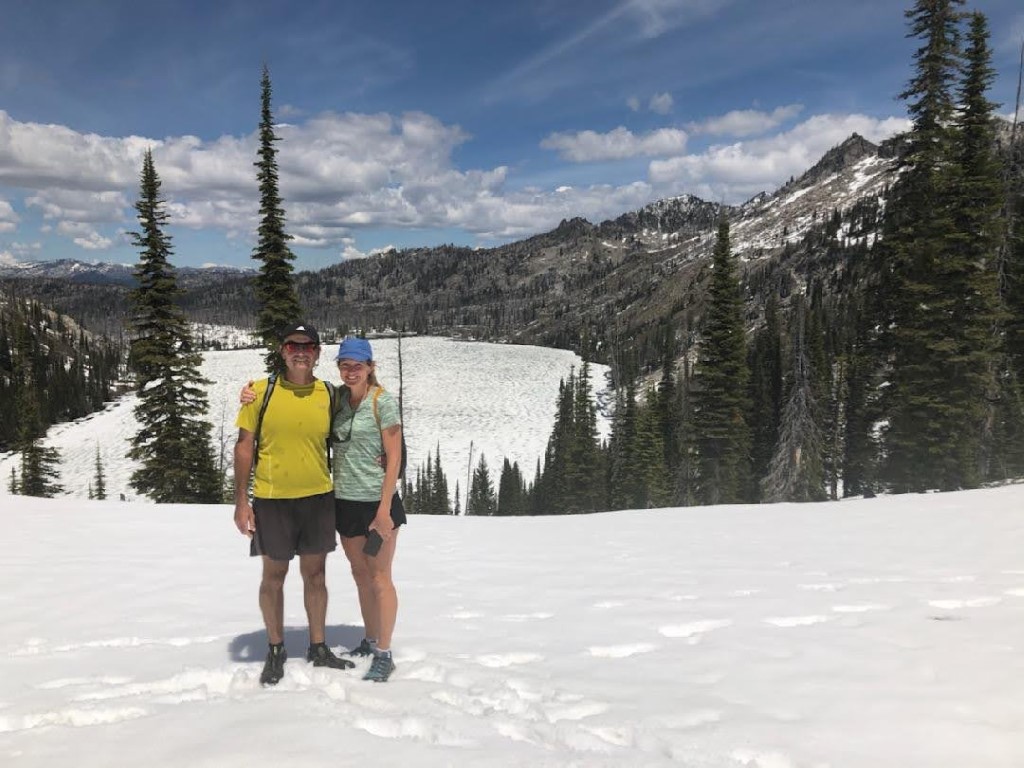 It has been a while since I've written anything here but we are fine, just have been busy. We left the land of tumbleweed a few weeks ago headed northward to McCall, Idaho to spend some time with good cruising friends Mark & Anne and to explore the Pacific NW this summer. That prospect is very exciting! We also needed to fly back to Vermont for Jon's dad's funeral service and McCall was a good place to do it from because Mark & Anne watched over our truck and helped us out a lot getting to and from the airport. It snowed twice here while we were away!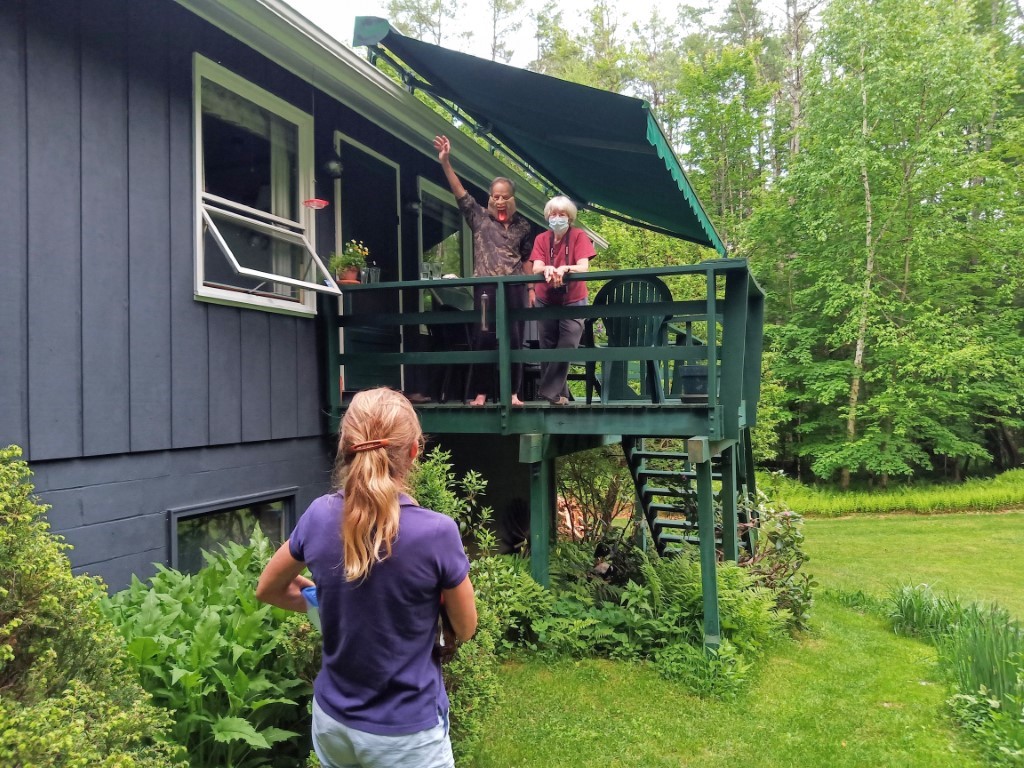 Due to Covid worries, this trip to visit family wasn't easy and the circumstances were sad to begin with. Trying to visit but not make anyone sick or get sick ourselves after traveling was a constant concern and we found it fatiguing. It's such a beautiful time of year in Vermont and we enjoyed the velvet green scenery and the weather was great for being outside. My parents kept us well fed with wonderful meals and we spent several evenings out on the deck eating together which was a first since normally we would choose to be inside where its warm! We used our land as a base and thankfully we have everything we need there to be comfortable. Flights were easy, defintiely no crowds! And we were able to get our car and workshop contents moved out of N Carolina where we built the truck and up to Vermont for storage although it made for some long days given hotels were closed north of Virginia. It was good to see our family and to be together to put my father-in-law Roland in his final resting place. Then we helped Jon's mom get back down to Florida, making a great rest stop in Virginia at his brother Brad's house. We had a day at the lake and some time to relax before another long day in the car. We managed to squeeze in a couple of visits with friends and then it was time to travel back to McCall.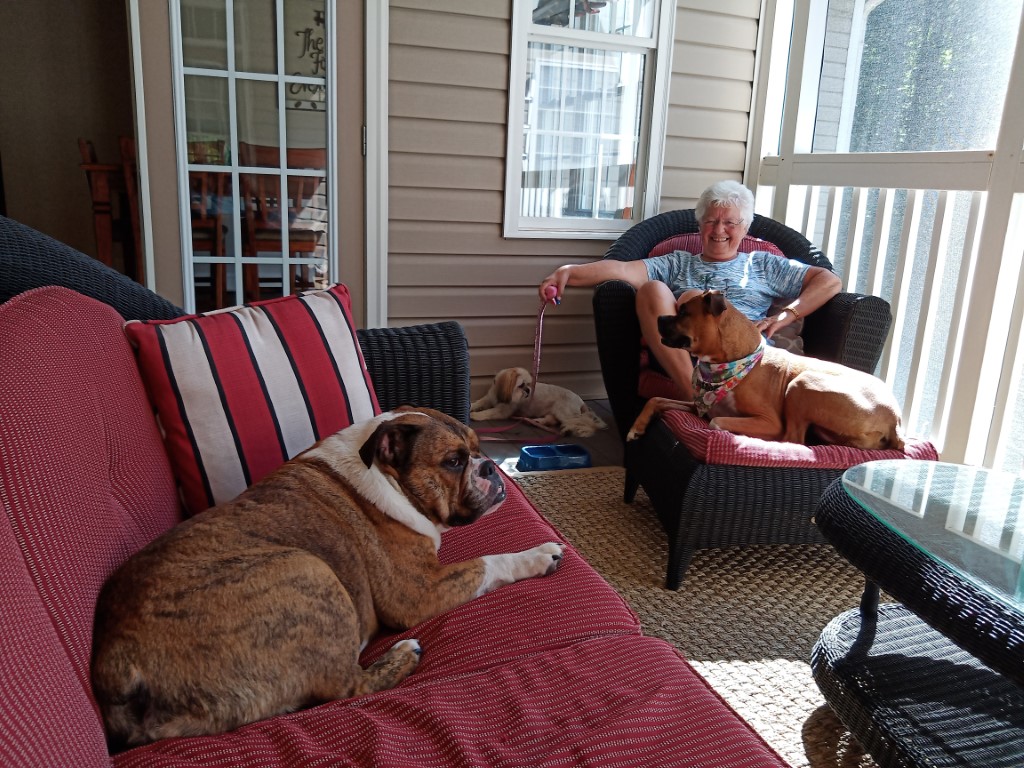 Just before we got here in our truck, we stopped to see Craters of the Moon NM. The morning we were to set out on a hike to explore it, Jon went to shut off the truck engine and couldn't remove the key from the ignition. He'd read that with these trucks, if there is a problem with the starting battery or the alternator or something in between, it could cause this issue. Not being abe to fully remove the key meant that the headlights couldn't be turned off as with Swedish fire trucks, they are wired to always be on. And this would quickly drain the battery. So we aborted our plans and headed straight to Boise to have the starting batteries checked. It turned out that one battery was registering "end of life" so we replaced both (which we had also done when we bought the truck) and of course, as most electrical issues do, the key came right out and it appeared the problem was solved. But oh no, upon starting up the truck once we got back from Vermont, the problem reappeared and so more troubleshooting is necessary. Jon already upsized the alternator recently because of the new cab A/C but another one is on the way in case this one is a lemon. He replaced some wiring and we are hoping that the cause of this issue will reveal itself with these changes. Will see on that. The problem comes and goes so how do you know when its really fixed?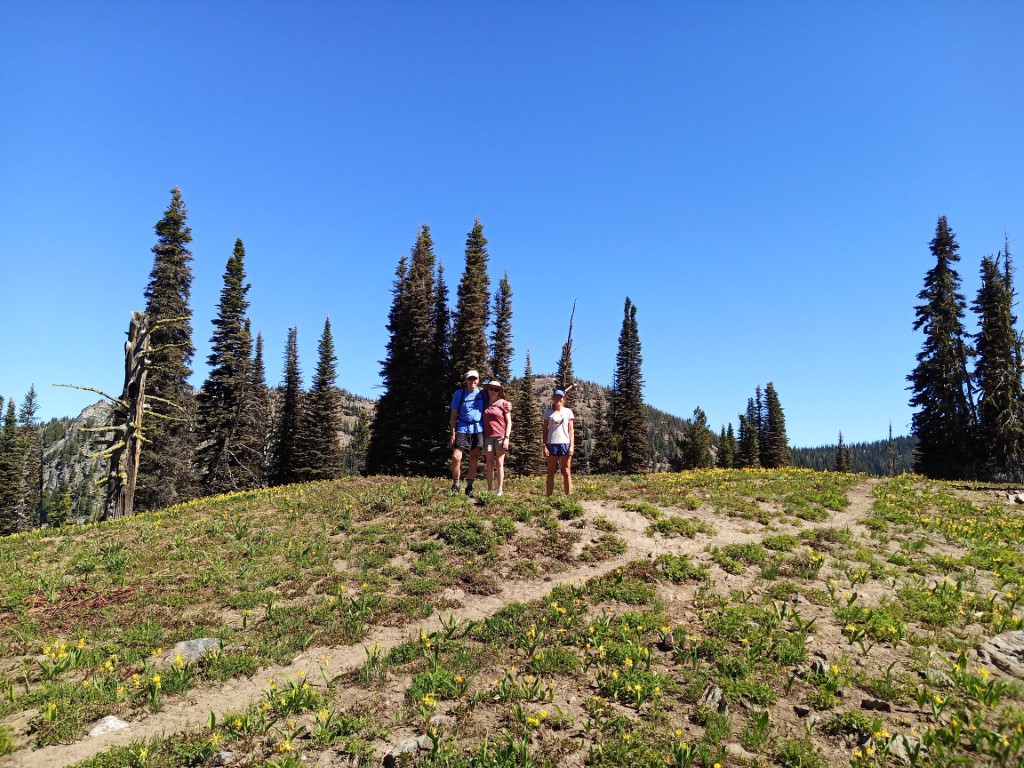 This plan to have an extended visit in McCall with Mark & Anne has been a long time in the making. We were supposed to have been exploring the Baja this past winter together in our respective trucks and then we'd planned to come back here and do a bunch of outdoor things this summer along with continuing to finish out our trucks. Well, Baja didn't happen of course but we're getting to cross the rest of our hopes off the list here. We've been hiking, biking, motorcycle riding, working on projects, making great meals and we even got to fly out in Mark & Anne's plane to a backcountry air strip in the Selway Bitterroot Wilderness to camp. I've learned that there are so many things to get in to and once you do, you discover that there is a whole culture around it and airplane camping is no exception. What a unique way to plunk yourself right in the best of the wilderness, set up your tent right under the wing, go for a hike and enjoy the solitude. Fun stuff.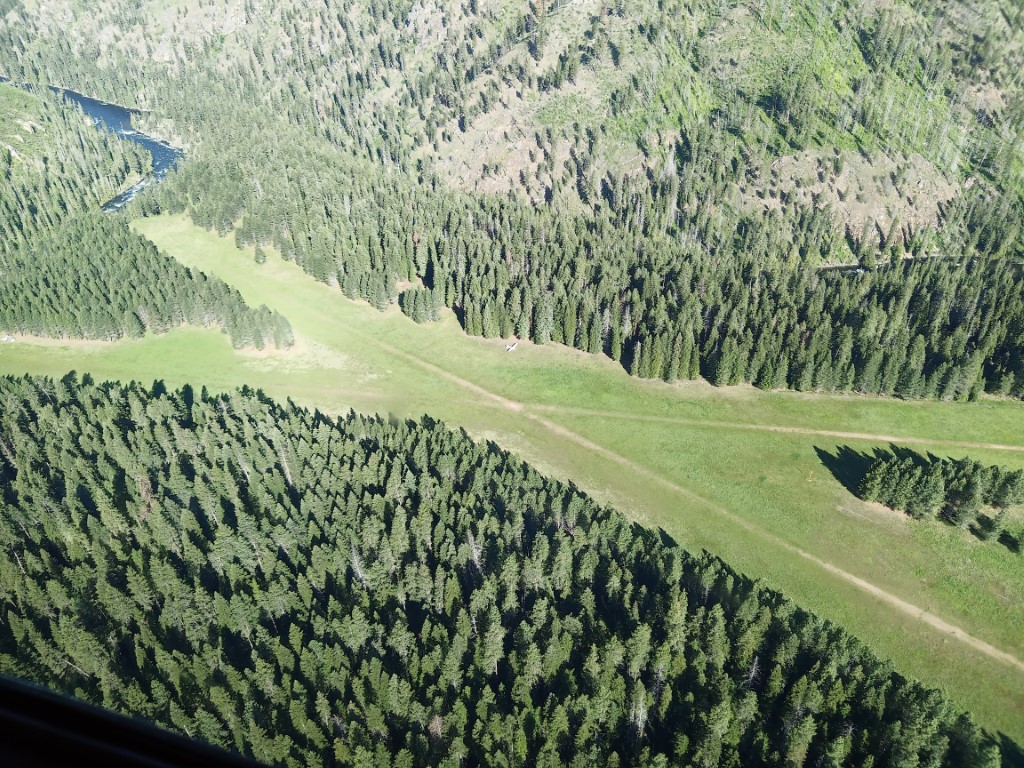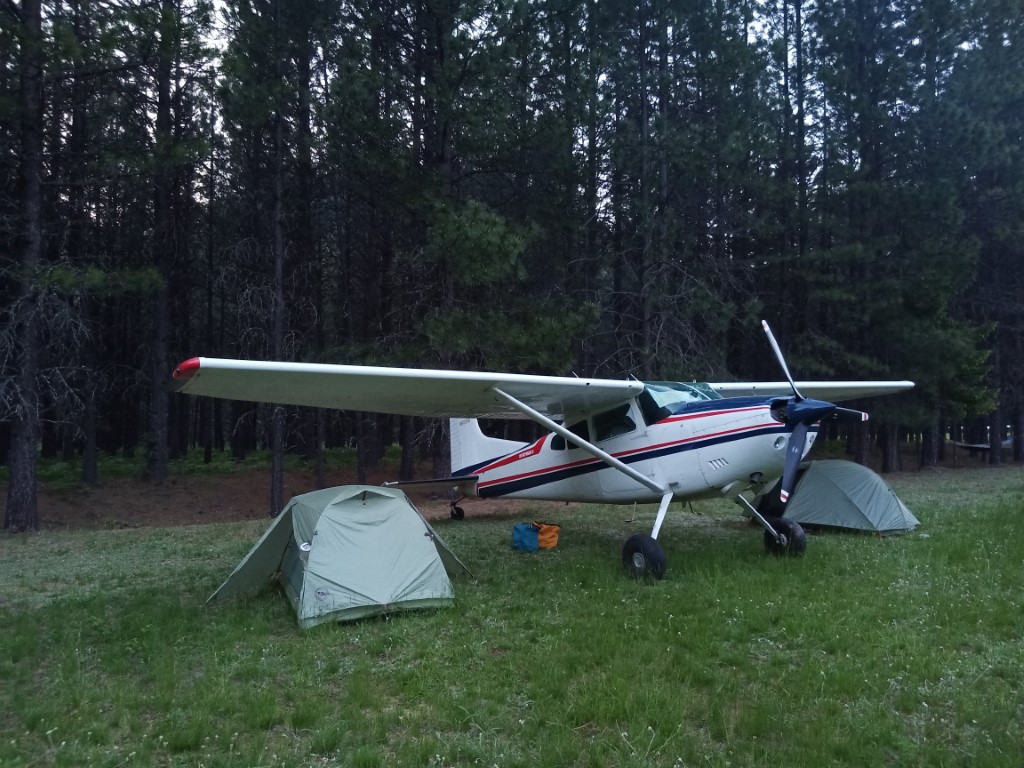 After years of living on the east side of the country, we are quite tickled to be here. There seems to be endless places to explore. We've updated our backpacking gear and can't wait to hit the higher elevation trails once the snow has melted some more. We haven't used the inflatable kayak since Big Bend because we were in the desert mainly and also because the seats had been so uncomfortable and the steering so difficult that we were dreading that again. So we ordered a fin from NRS to glue onto the bottom that's supposed to help and then since Mark bought the same kayak, we were going to glue the fins on at the same time. After laying them out side by side, we realized that the floor that we were sent doesn't actually go with our kayak, hence why there was no way to properly attach the seats and keep them upright. So a new floor is on the way at some point, and we're excited to try this out again as we feel sort of boatless right now!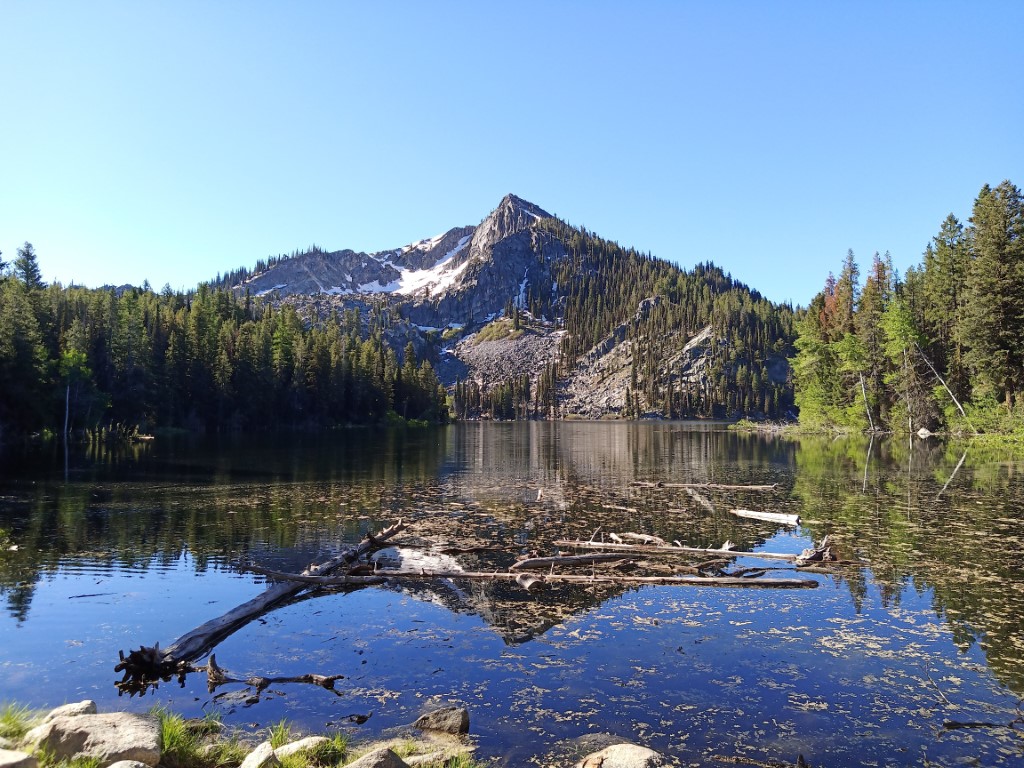 We're looking forward to hitting the road soon to explore more around here and stop all these projects!! With all that is going on, it feels like traveling with a home on wheels is a pretty good way to go. It was very good to see our families and it is also good to be home.