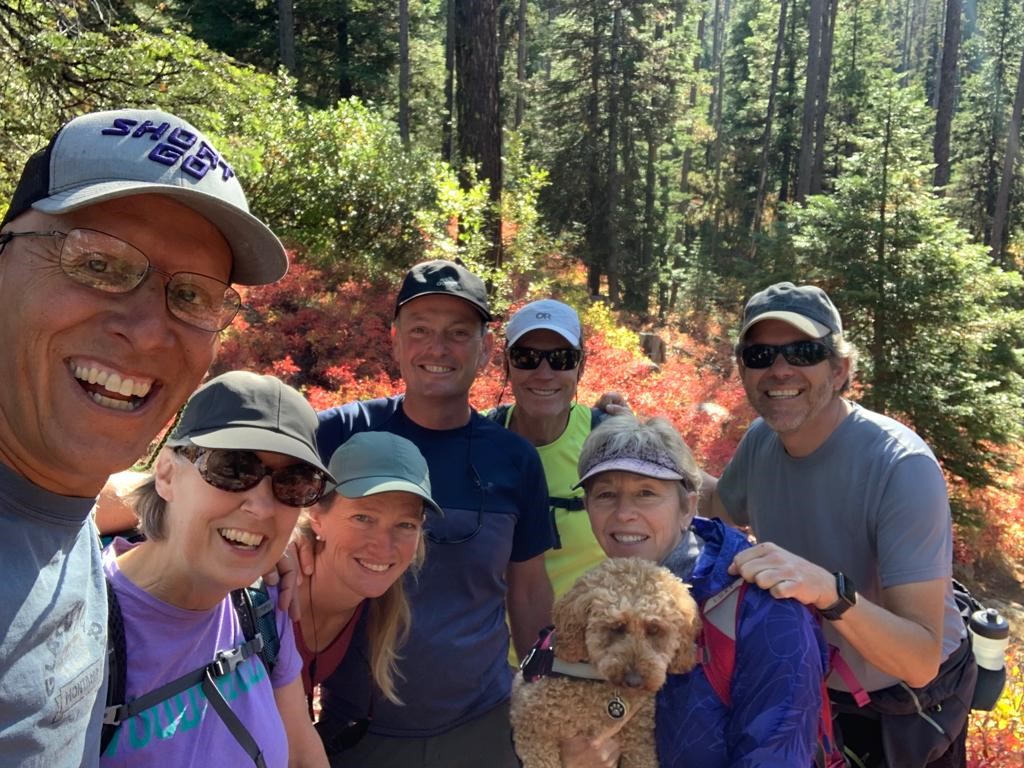 Greetings from McCall. We knew that our time here would be dominated by building a new entry door for our RV but we didn't think it would be as massive of a project as it's been. We've been here practically a month! But, we'd have to say it's pretty sweet being here. And having friends to hang out with and help with a big project makes it a lot easier to push through.
But it all started out with a big double birthday celebration here early this month at what Mark dubbed as McCall Overland Expo. Cathy & Pato rolled in and parked so we had 3 white trucks here and the makings for a good party. On Jon's birthday we took a mountain bike ride on Twentymile trail which was full of roots & rocks and we loved it! We're definitely getting better at trail riding and really enjoy it. It takes all our concentration to keep up with Mark & Anne! Dinner was BBQ pulled pork with the fixings and Jon ordered up white cake. I did the best I could baking it in my oven at elevation, quite the challenge. Then Cathy's birthday was the following day and we took a hike then had unbelievable BBQ steaks and chocolate cake. We spent a few more days goofing off but then Jon started the first of many steps for the door. All the guys pitched in to help sand a bit which was fun for photo ops.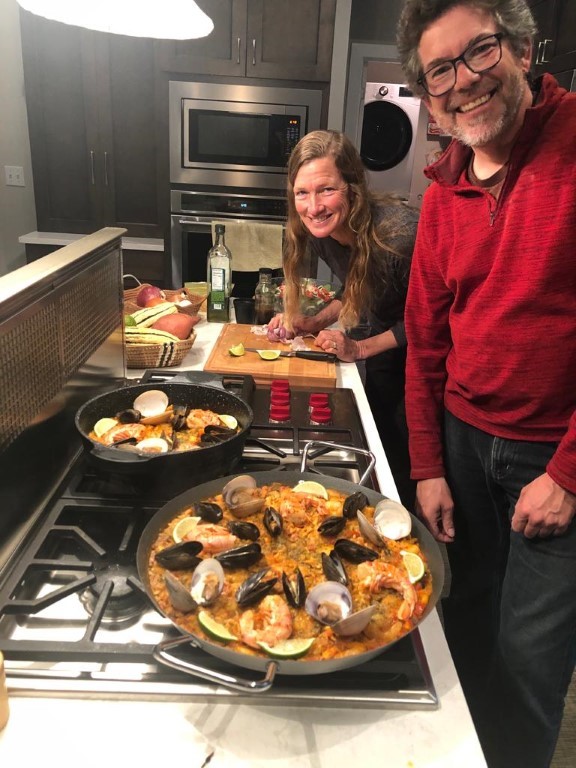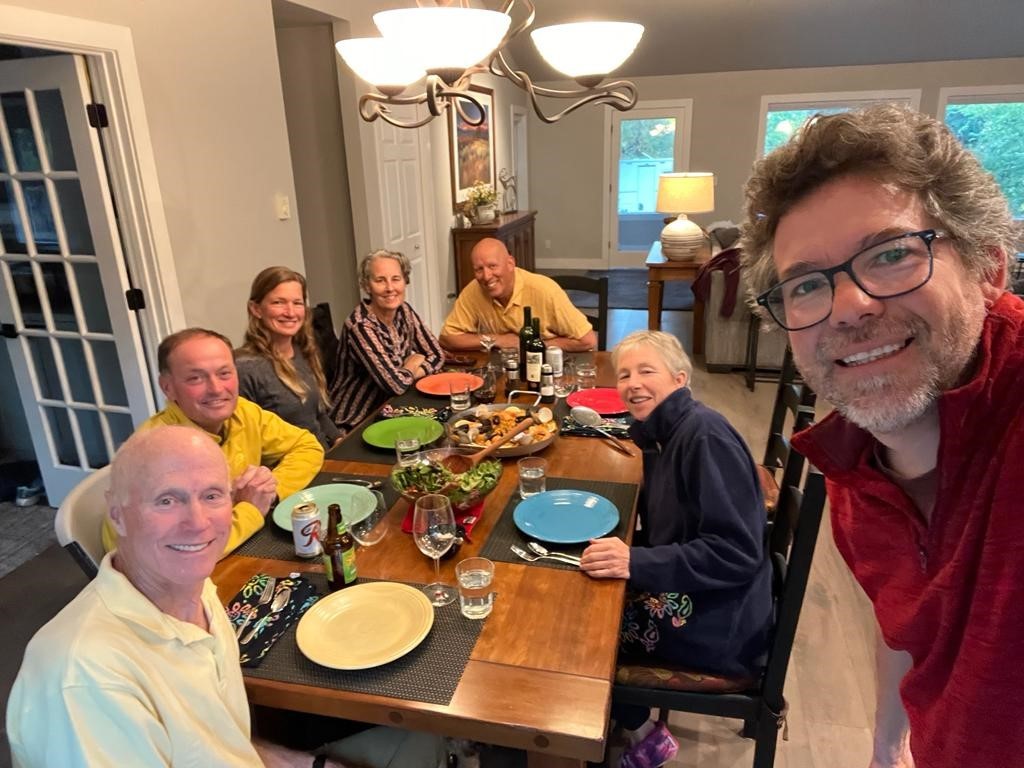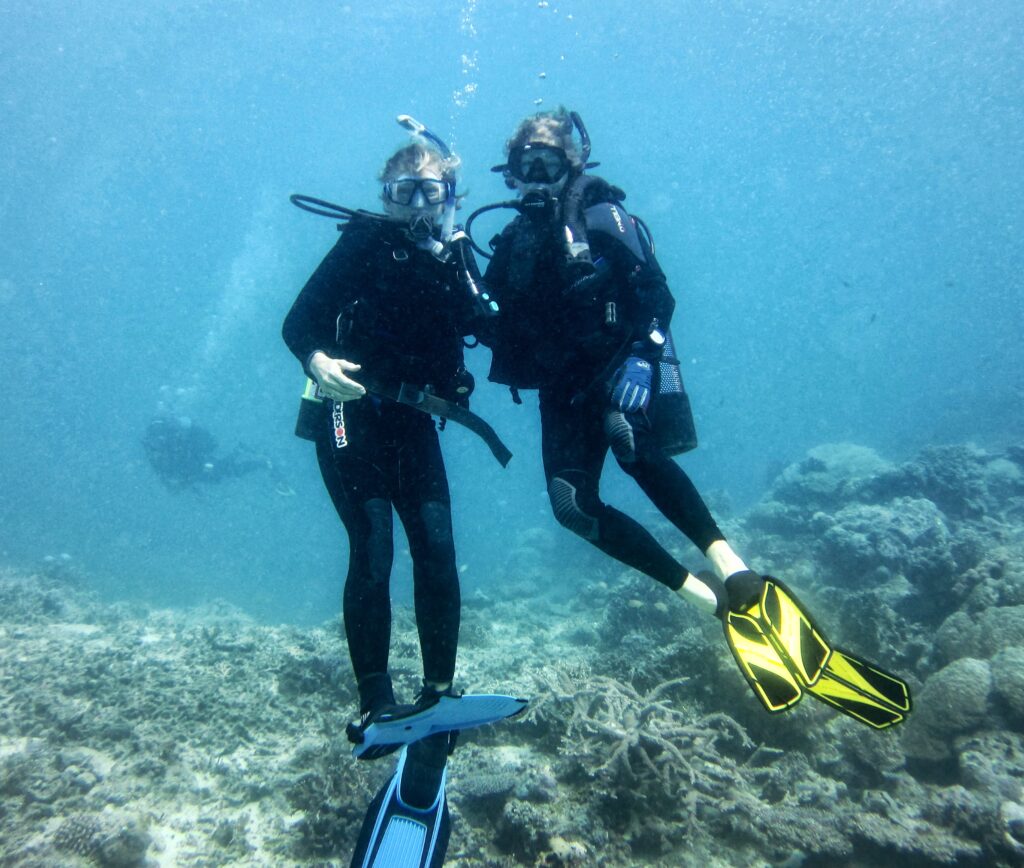 Mark & Anne took us flying, we went to the last farmer's market for the season, we had a fun night out for Mexican food and we had another great eve at home reminiscing with a slide show Mark made of old cruising photos. They really tug at the heartstrings! We've made a lot of memories over the years along with a lot more wrinkles!
Then Cathy & Pato headed out and the real slog of the door project began. Ivan has been such a huge help and never thought he'd get so familiar with fiberglassing, applying filler and fairing. Neither he or Jon have any fingerprints left and I seem to have paint everywhere including my hair. Everyone is complaining about how sore their fingers are from sanding and the various cuts you get from shop work. Of course all this work means there's not much time to relax or play as we'd like but we did manage a few runs & bike rides. Ivan got some of his own projects done and I did too, all while Jon has been full on door building.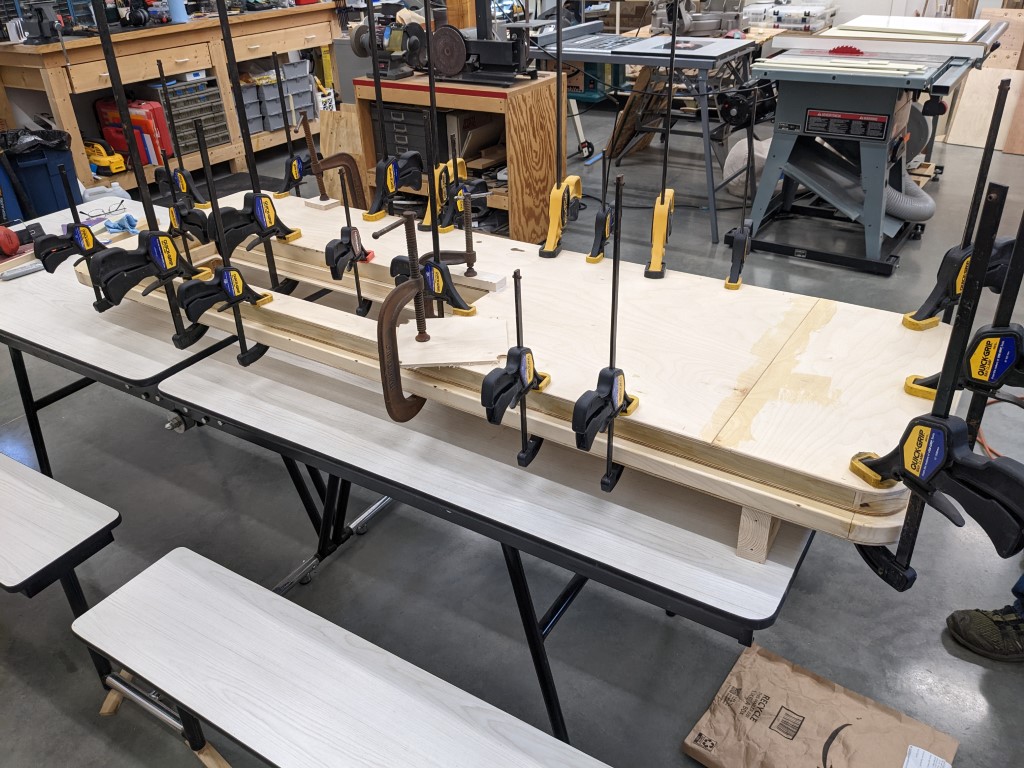 Robert, who we hung out with in Kalispell, flew his plane over to visit Mark & Anne so we got to hang out some more. Since Cathy & Pato has sent the card game "Cards for Humanity" we played it that night with Robert which was both disgusting and fun at the same time. Robert had recently flown over the ranch that is the set for the show Yellowstone that we're addicted to. I cracked up when I saw that in reality, a paved road passes right by the ranch even though the scenes and footage of it would have you believe it was in the middle of nowhere. Haha! And I got to do a shopping day in Boise with Joy & Anne which was a nice change of pace.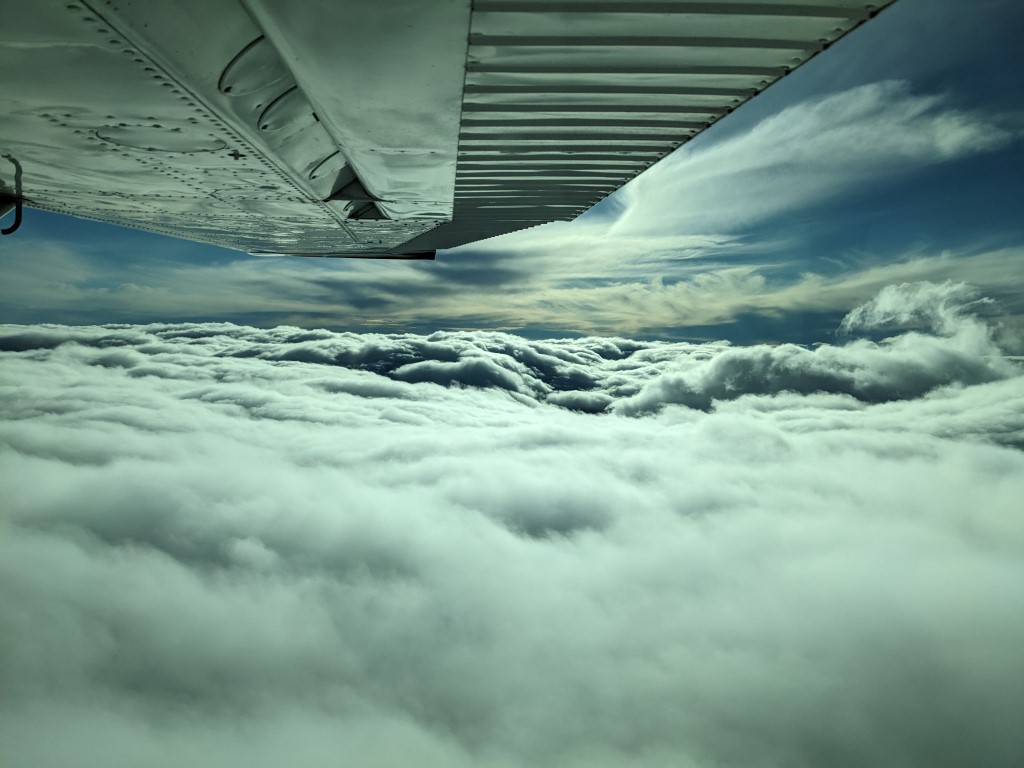 We went out flying again, this time to Stanley for breakfast, which had been on the books for over a year. Our first attempt when we arrived in McCall got squashed by poor visibility so we had to turn around but this time we made it although Anne couldn't go….. Ivan & I got to practice our flying skills and Mark took us on an up close tour of the Sawtooth Mountains. What an incredibly beautiful area. It made me want to backpack the whole thing. And learning to fly means we could get out to the backpacking places quicker. It's still to come. We have to fit it in.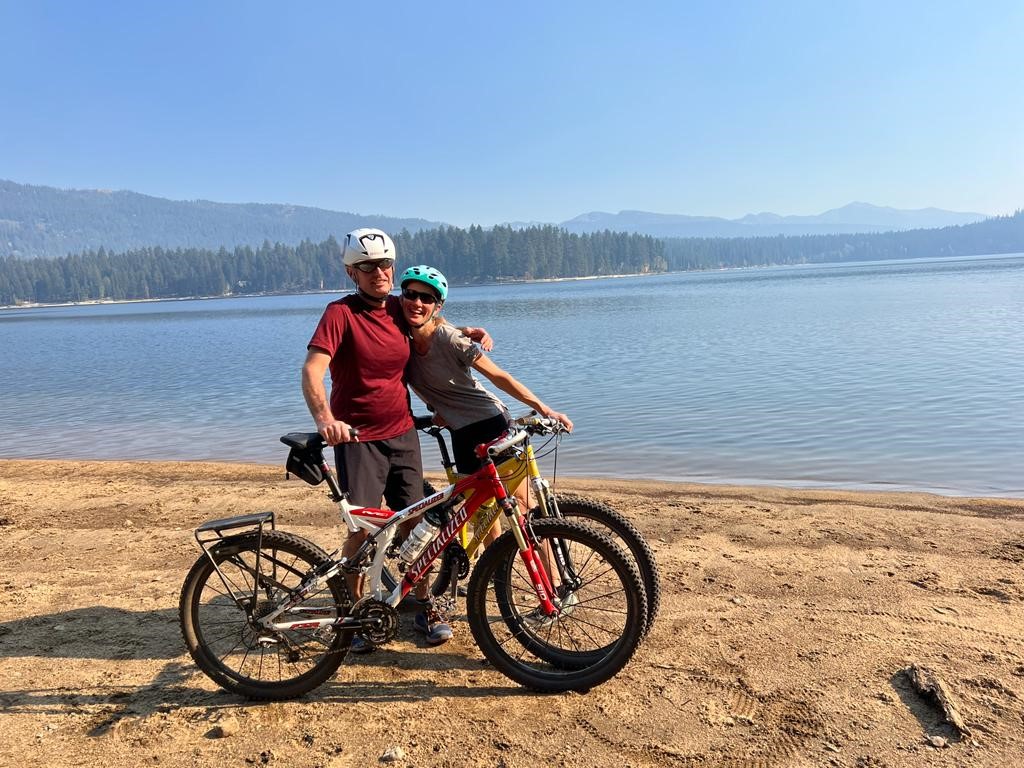 We've had the good fortune of having insanely great weather that's lasted nearly 3 weeks. The fall colors have been so brilliant and have gone on & on. It's been hard to work when all around us the leaves are glowing gold and all we want to do is play. But it ended. As they say, winter is coming. We've now had snow.
We realize that we should have put more effort into photographing all of the stages of the door build because there were many, many! It isn't installed, but it's very close and we can finish the last bits and do the install while on the road. Hopefully the 3rd door installation will be the charm because we're getting tired of removing old adhesive! What an impressive design and build. Jon is a true craftsman. It's really nice and will be such an improvement over what we have. It will be well insulated, sturdy, with a good locking mechanism, full length hinge, a nice window and overall, fit the part better. Jon is pretty pleased that this master plan has finally come together. When we leave here, we're working our way to Reno where we have the other big project lined up- new brakes! But we'll first make a stop in Oregon to see Mary and have some fun!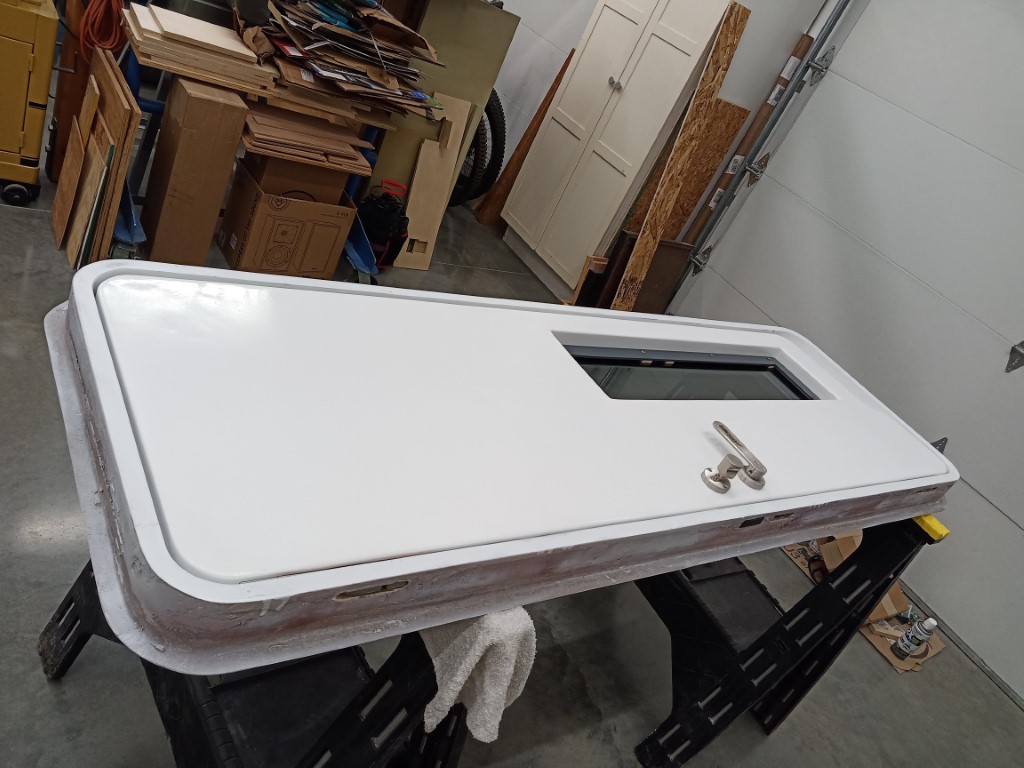 It's really hard to think of leaving here. We've grown very fond of McCall, have gotten so used to seeing Mark & Anne frequently, not to mention road tripping together. We've had a great time despite the work.
We'll be leaving a couple of things stored here like our inflatable kayak. It didn't sell and we have new packrafts to stuff into our gear area. My mom says that she doesn't mind if we leave things behind because it means we'll be coming back. And just like Vermont, we're coming back here too (we're not asking permission either!). And when we do, we'll be able to go kayaking together. And they'll be no doors to make.