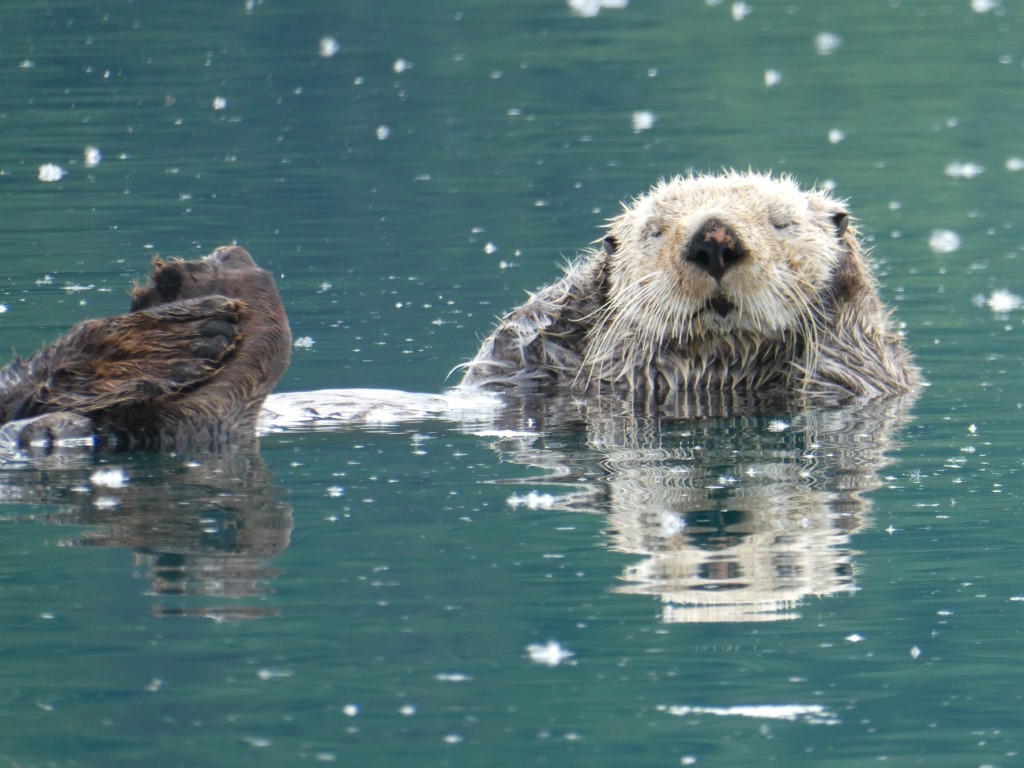 While I look back and remember that I didn't really love the drive up to Alaska so much given the time of year, I'm really glad we did it and got to this wonderful place. It really IS an outdoor lover's dream. Colorful. Wild. Free. I've spent so much time in the past looking longingly out to the trees, ponds and hillsides searching for wildlife and most often not finding it. But here, you look out and very often there is something impressive there in that field or pond. Unforgettable. It's all here.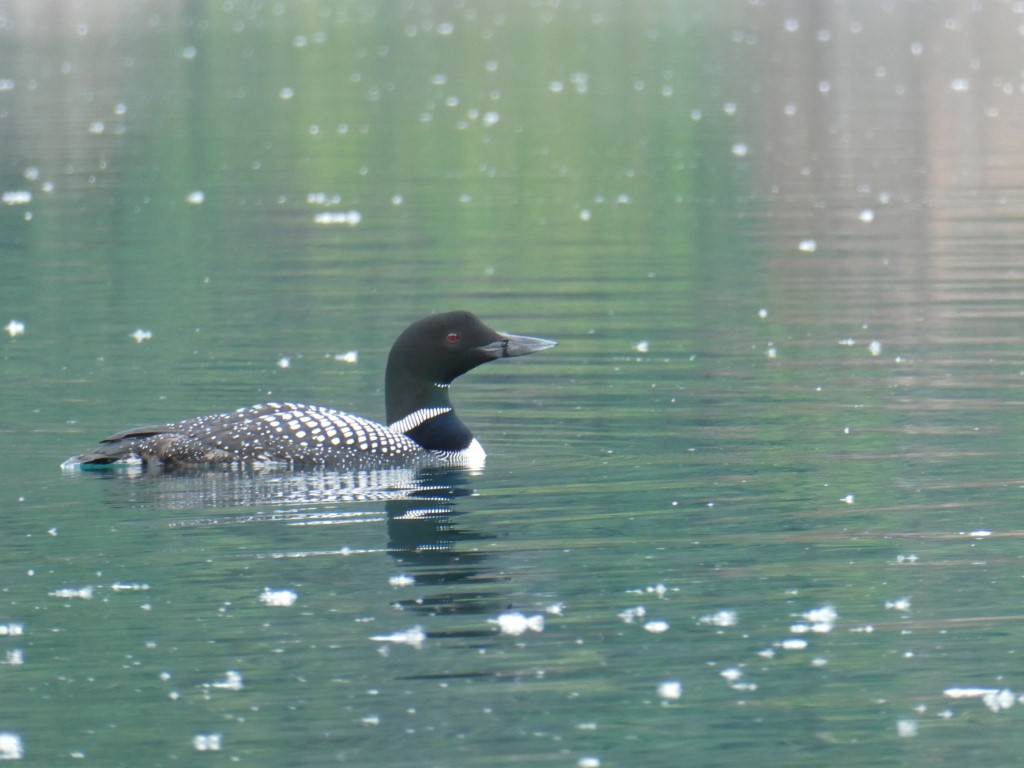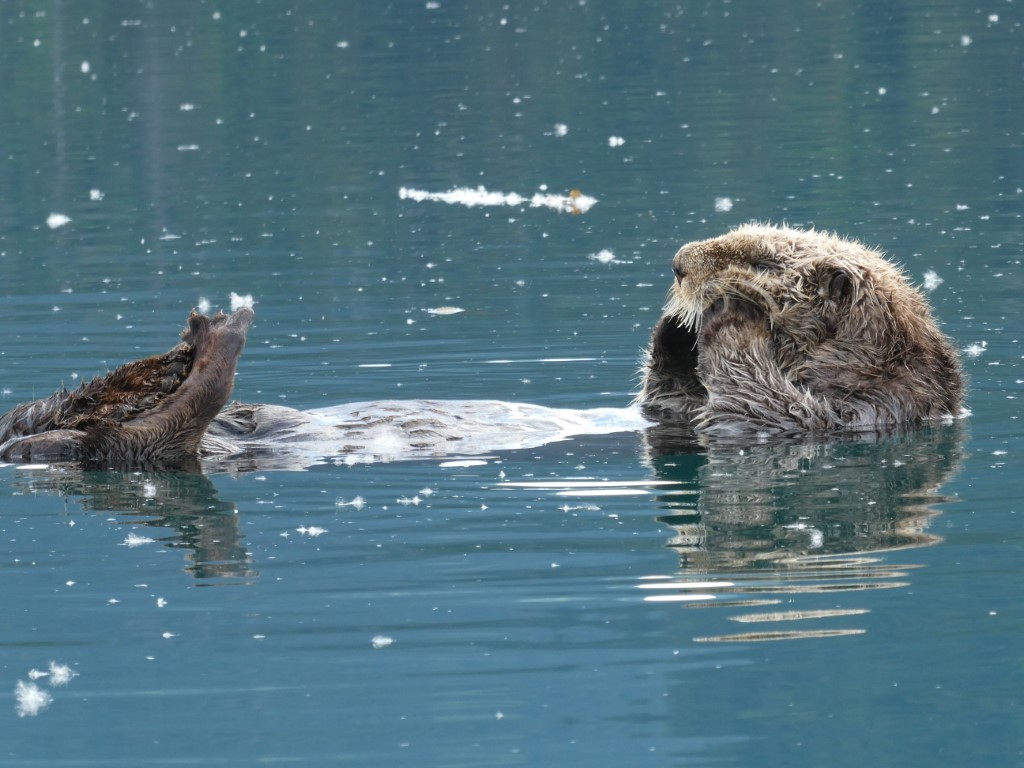 We are off the Kenai Peninsula area now because our long awaited Katmai trip is right around the corner. We're heading out this Saturday with Ivan to Katmai National Park to hopefully see a bunch of bears in a special place. We'll be there with a few hundred of our best friends probably, but because we did work hard to get a campsite right at Brooks Camp, we get to also be there off hours when there are fewer people. We're looking forward to it and hope it doesn't rain TOOOO much.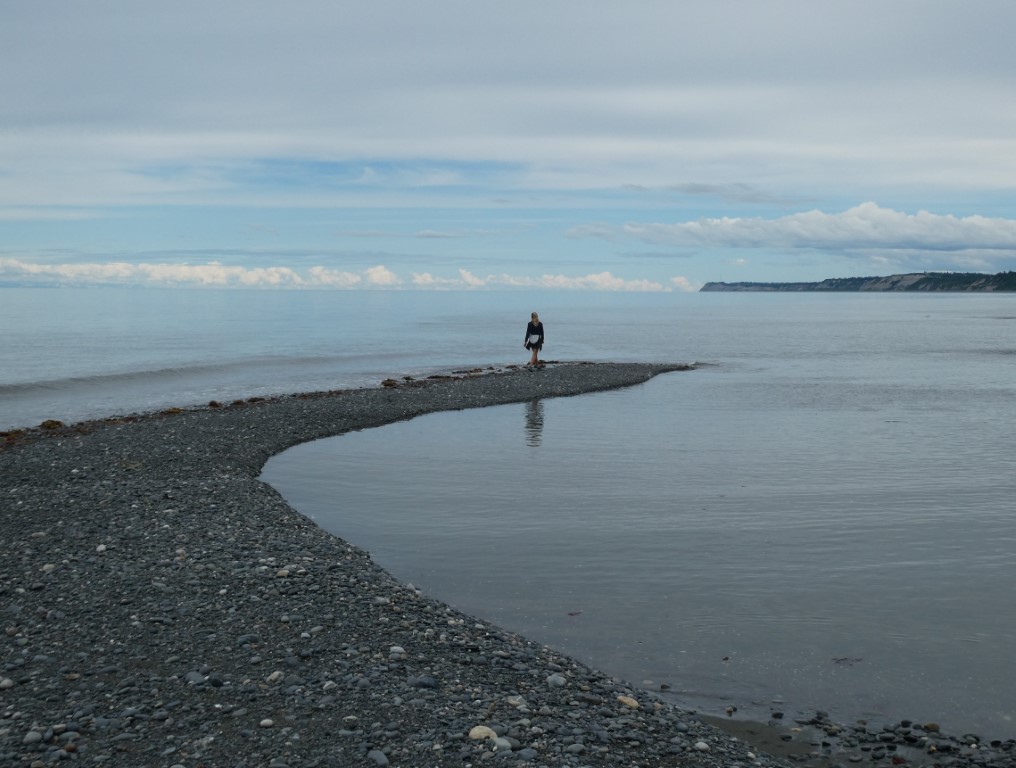 We've been busy the past days and have had a great time although the glorious weather stint has passed. There are more clouds in our pictures although we haven't had much rain really. You could definitely say we've been using our "toys". It's the stuff we keep in the gear locker that makes it more fun to explore the places we drive to. If we had more room we would carry more of these toys. We're always trying to hone that equipment to be able to cover more variety of activities. Like, we often see hikers carrying their packrafts so that they can do a hike and raft in one go. There are a myriad of locations to do that here. Our kayak is too heavy for that. But it is tougher and easy to get in & out of from the water. Could we stuff packrafts back there too?
We drove down to Homer, right at the tip of the Kenai peninsula and spent the 4th there. No, there were no fireworks since of course it doesn't get dark here. We went to Homer's town parade which was ho hum except for the ladies handing out peony flowers, that was unique. Homer has 25 or more peony farms, it's the town flower and right now they are blooming everywhere. All over Alska the air smells like flowers to me. We camped at a beach called Whiskey Gulch where bald eagles hung out eating fish scraps.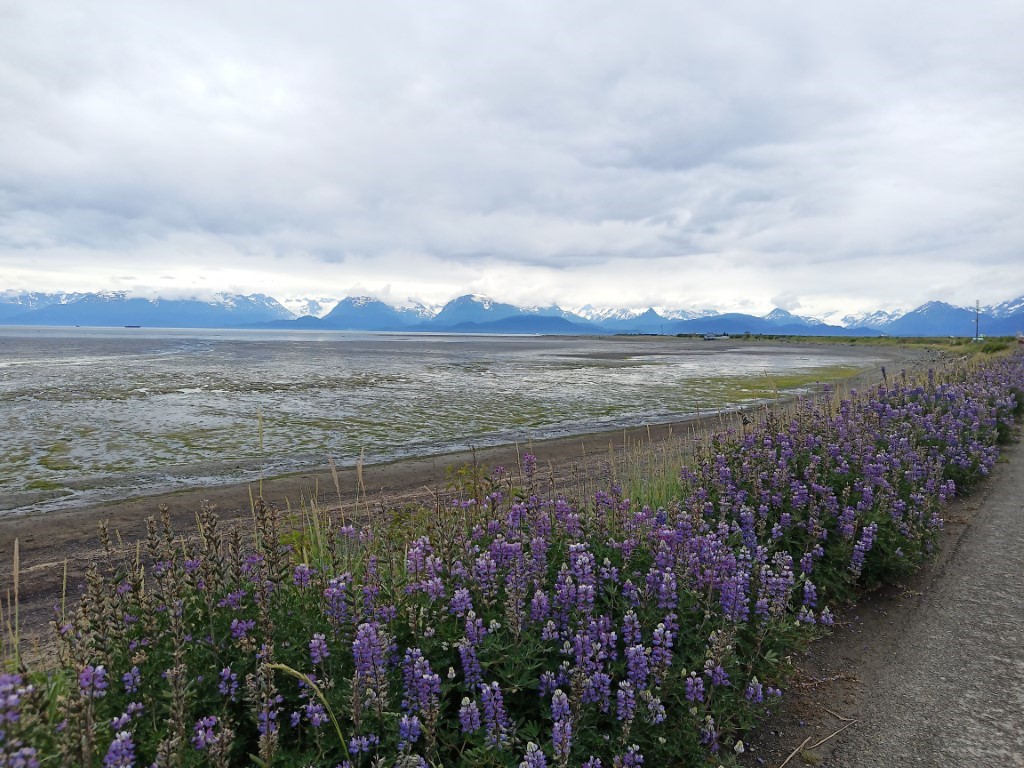 Homer has a 4.5 mile spit lined with a bike path, campgrounds, fishing infrastructure, marinas and shops. We biked all around Homer, visited the maritime visitor center to learn about the Aleutian islands wildlife refuge (would love to go there) and was surprised once again how big this state is. Those islands alone stretch over 800 miles from the mainland. There are more seabirds that nest there in summer than all of the seabirds in the lower 48 put together. Across the bay, the Kachemak Bay State Park occupies the mountainsides and the only way there is by boat. We got a last minute park public use cabin for 2 nights and arranged a water taxi to take us to Halibut Cove & pick us up 2 days later.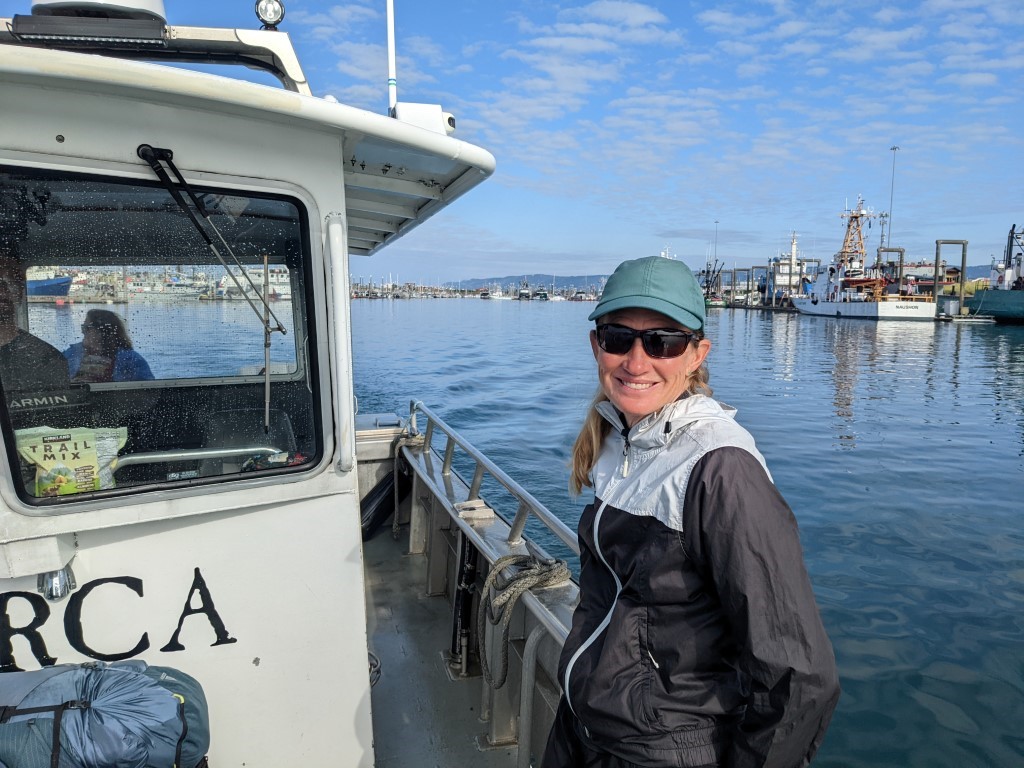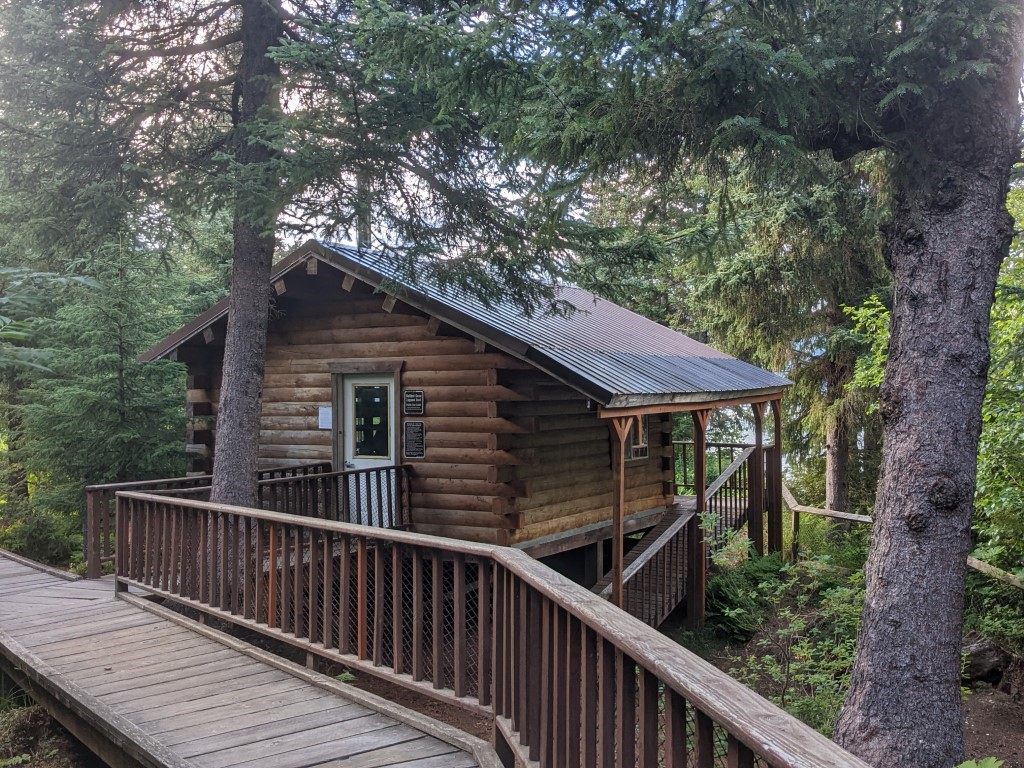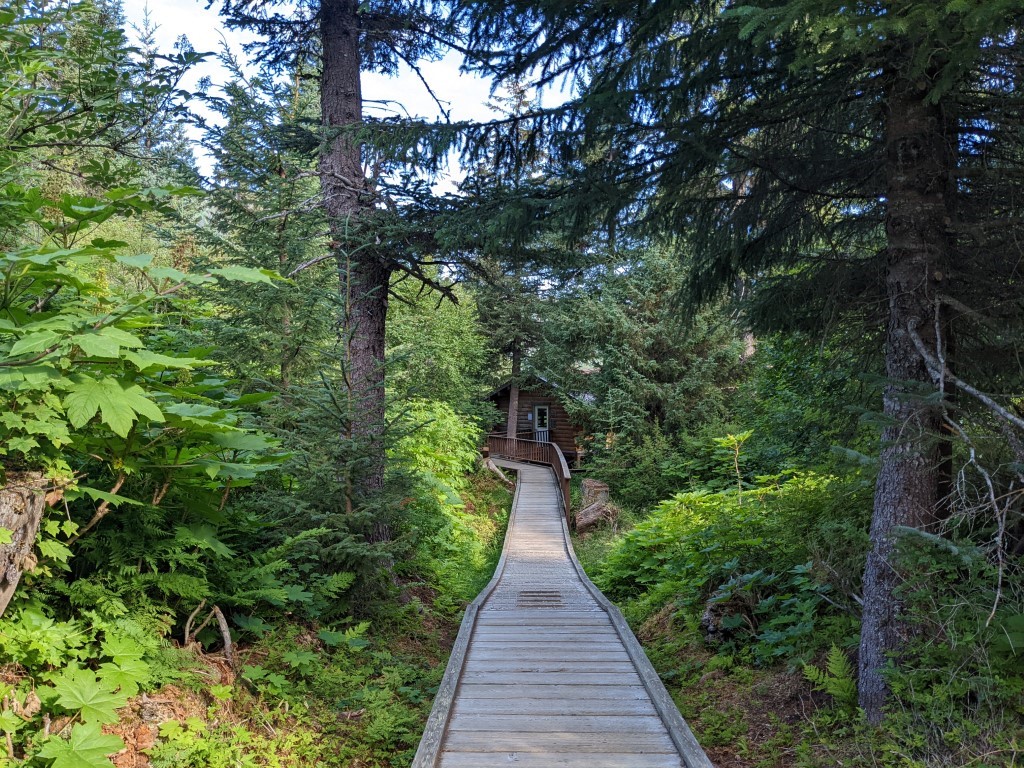 What a fun getaway! We hauled the kayak with us. The cabins are pretty basic providing a nice building to stay in, deck, woodstove, trails and a ranger station. You bring your own backpacking gear essentially which we're glad to use. The cove was beautiful and full of birds, seals, porpoise, otters and something that was screaming and growling in the night. We couldn't figure out who was being murdered but man, was it loud! I loved how everything around the cabin and ranger station was elevated on boardwalks. The first day we hiked on some rather overgrown trails which was slow going and we never got up to the alpine areas we were shooting for. But we had a great evening in our cute cabin with the woodstove going because it felt good to be toasty warm. The next day we launched the kayak and followed the ranger's suggestion to ride the tide out of the lagoon to the more popular and therefore clear trails of the Grewingk Glacier, spend the day there and then ride the tide back in. Wow what a great day that was! The lagoon is nearly totally enclosed so no wind and lots of funny otters to observe. On one of the quieter trails, we heard a black bear walking around in the woods and made lots of noise. On the way back, we heard the bear again so did the same thing but on the way past it we could hear it stomping its foot and clacking its teeth. I felt bad because I think it meant we had passed too close and it was stressed out. One of the trails crosses the outflow of the glacier and instead of a bridge, we got to use the hand operated tram. It's silly, but we've been wanting to use one of these for years. But up until now, they were always bolted up off limits no you can't. But this one was totally meant to use. In reality, it's a lot of work to haul each other across and we were quite winded doing it. This was a wide expanse and each trip across with someone in it requires another trip with the empty tram to get the other person. And once in the middle, the rest of the way is uphill. Fun though and once again, we had a nice evening in our wooded cabin. Because the water taxi can only pick up on mid tide or better, we had to leave mid day the next day. It was supposed to rain but didn't so all of our stuff stayed dry in transit and we got it back into the truck before it did.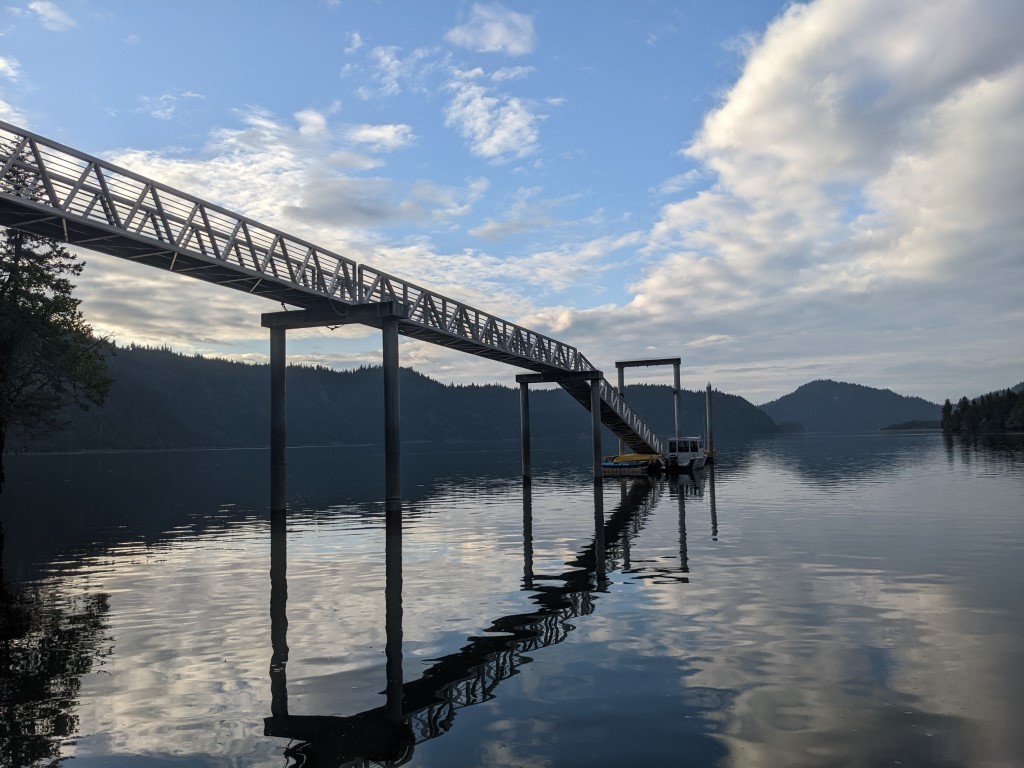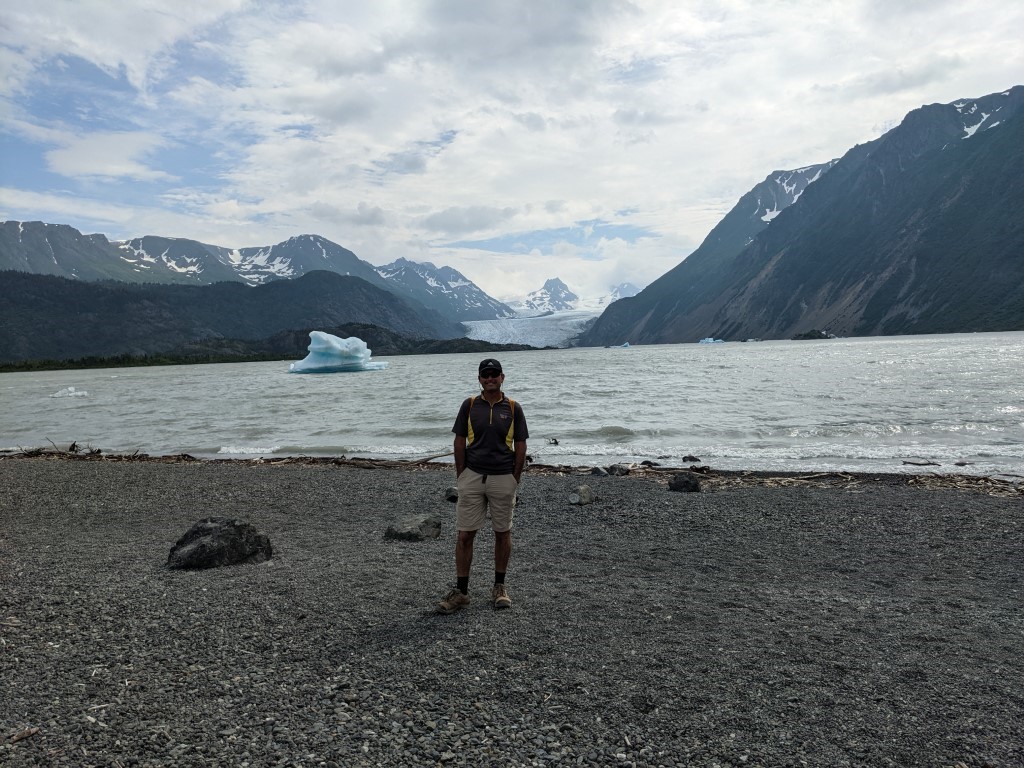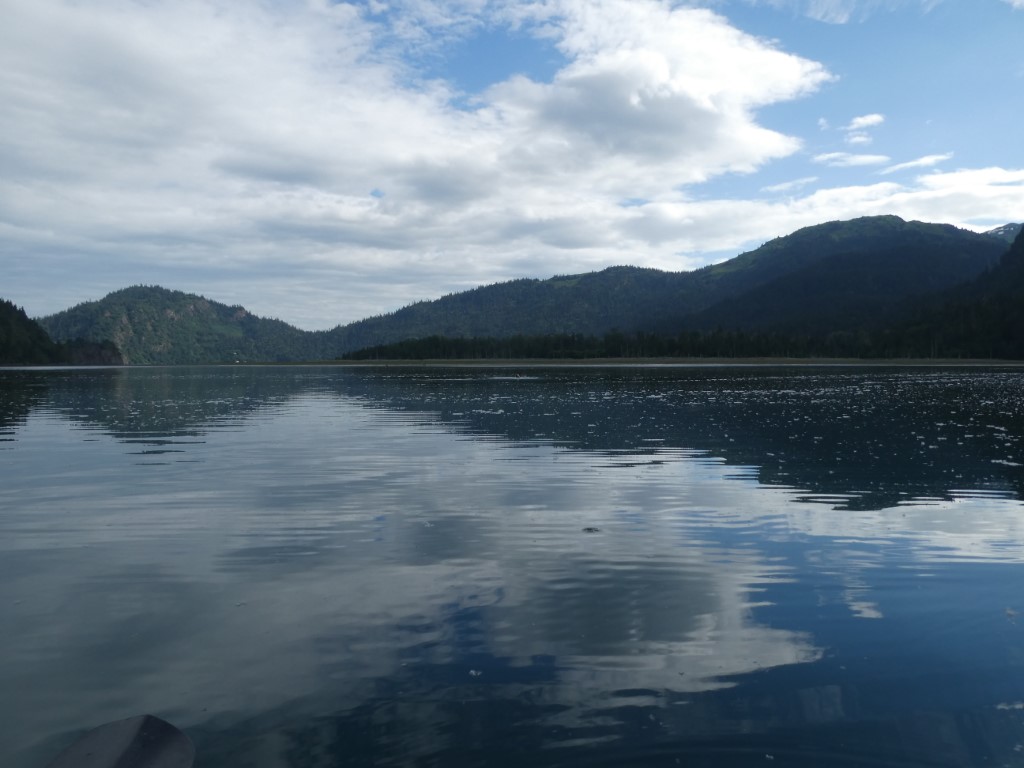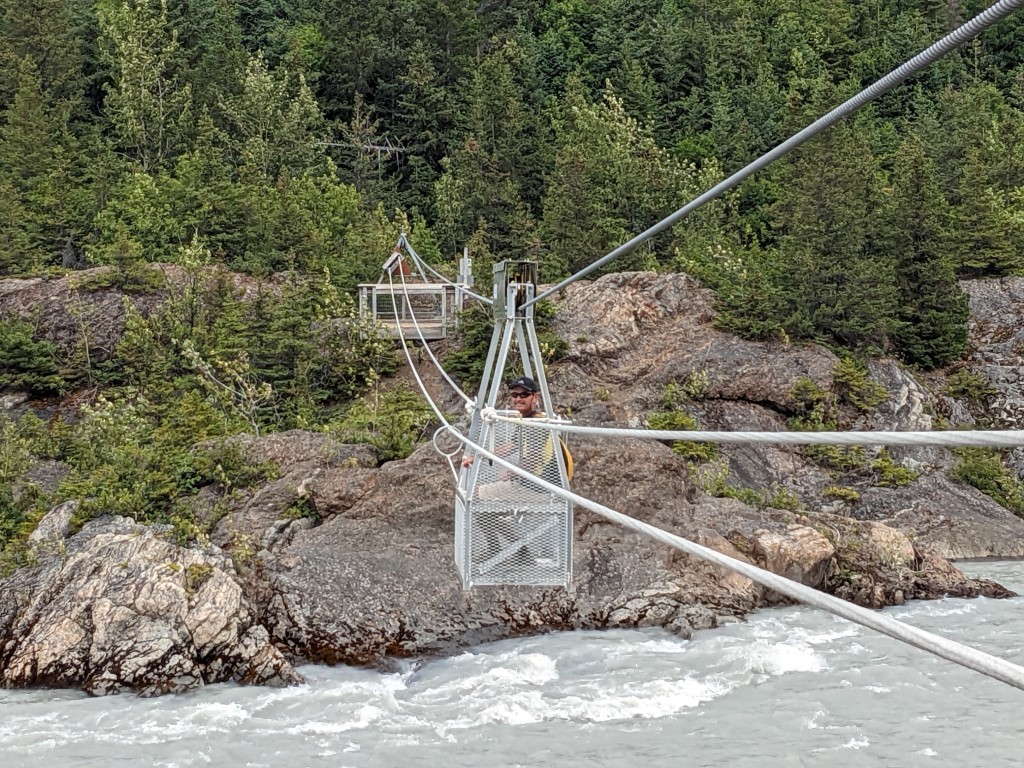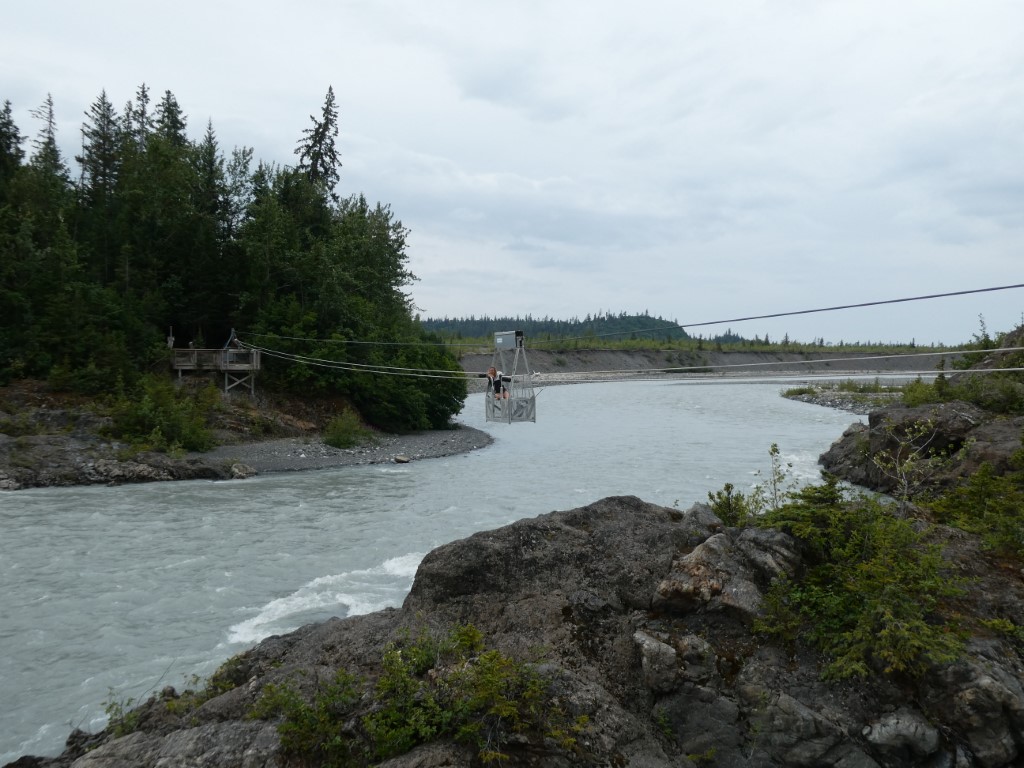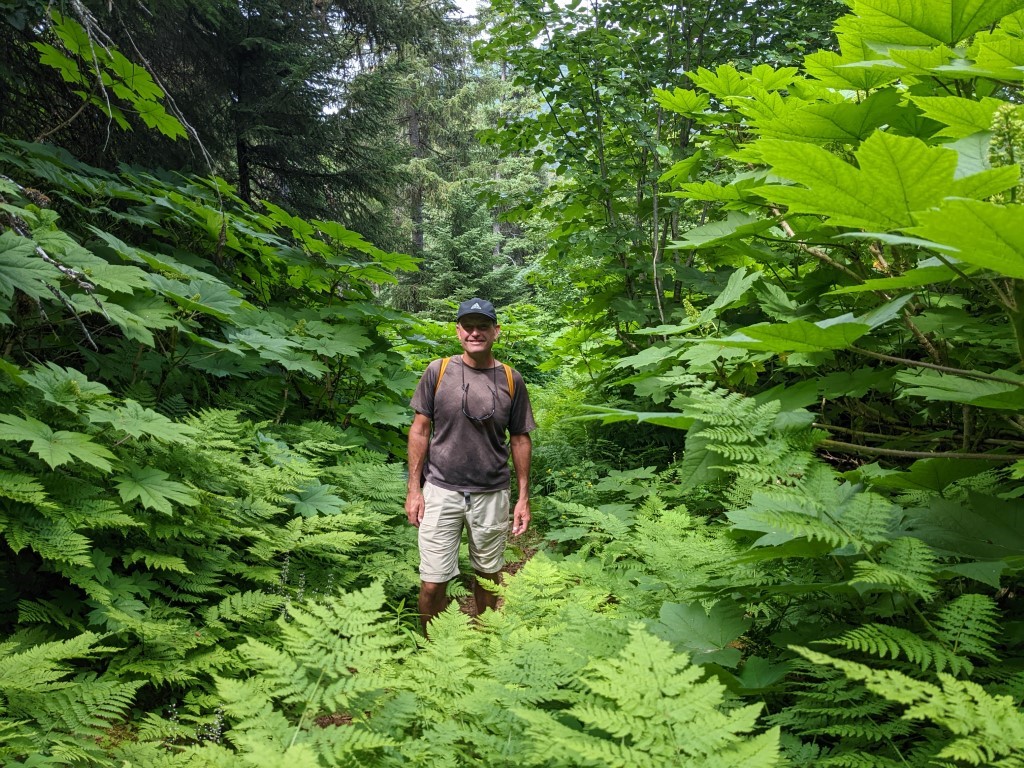 We met a really cool couple from Fairbanks who were staying in the other cabin and in talking with them, we learned a little about what it's like to live so far in the remote north. They have done many things I'm dying to do like fly to a remote village and then backpack 75 miles back to civilization. Or packraft. We got some ideas on things to do on the Dalton highway, should we decide to drive that far north. We're undecided on that so far. So all in all, a great little trip. We would like to find more park cabins to stay in although they're a hot commodity and we were lucky to get this one.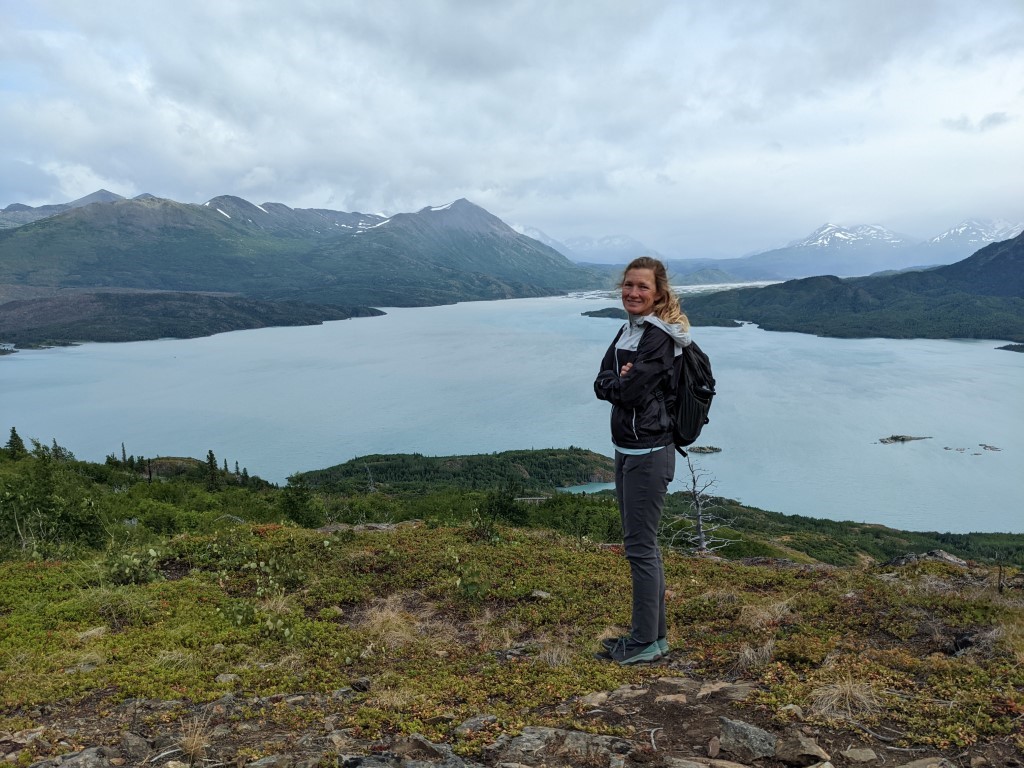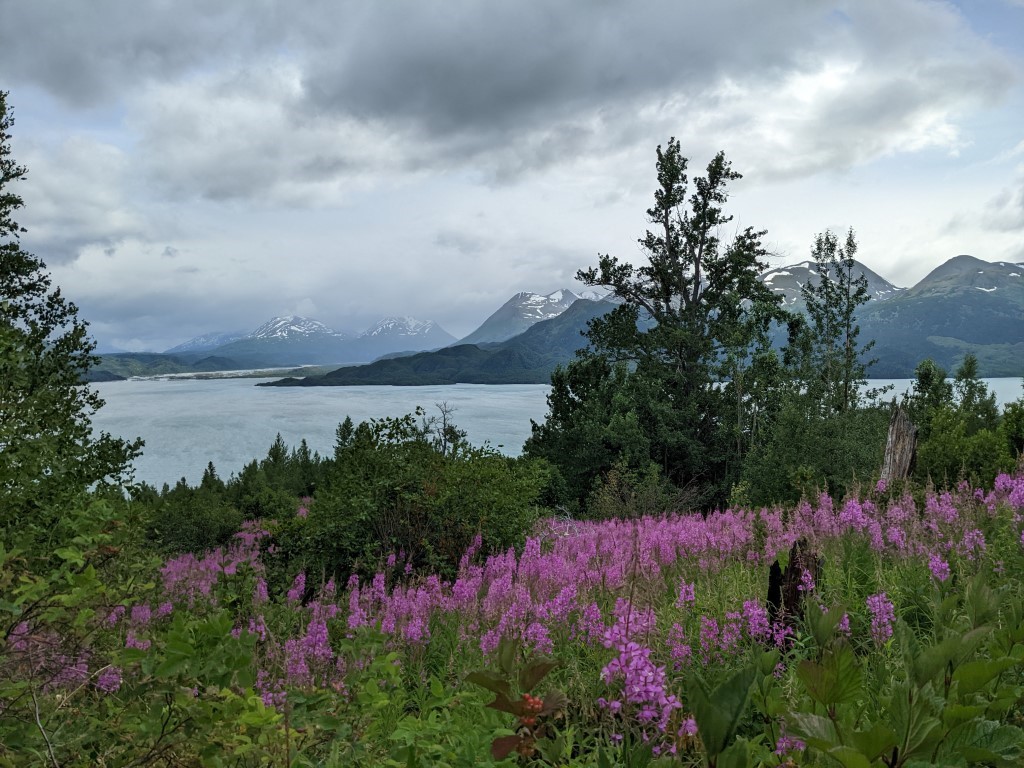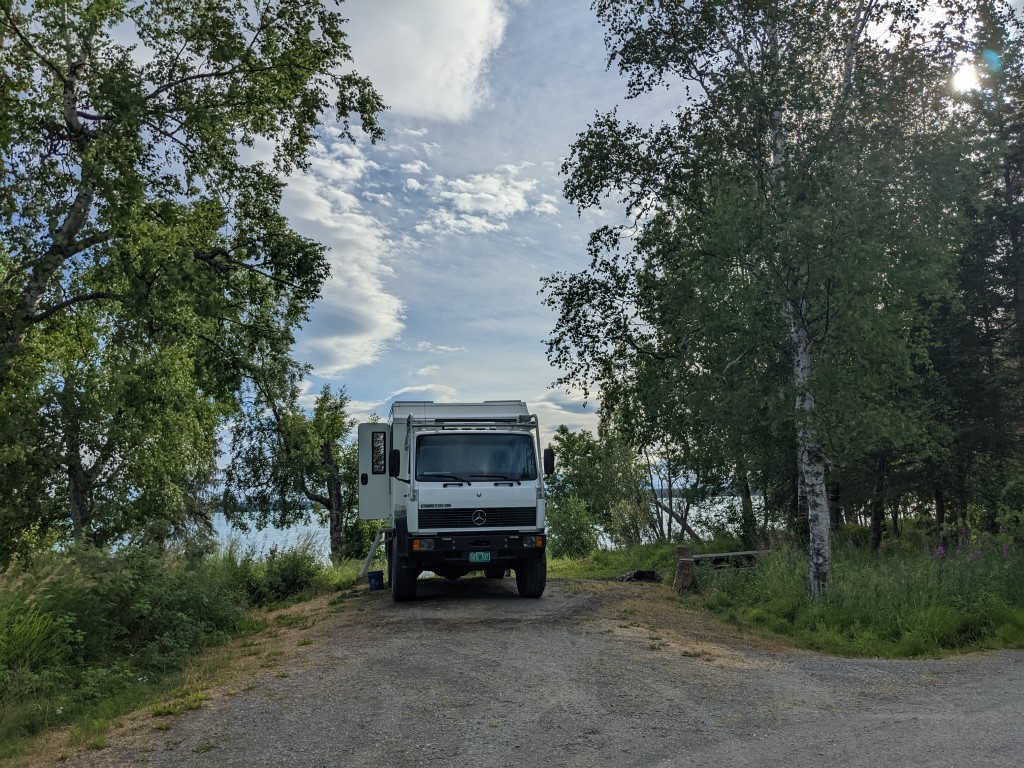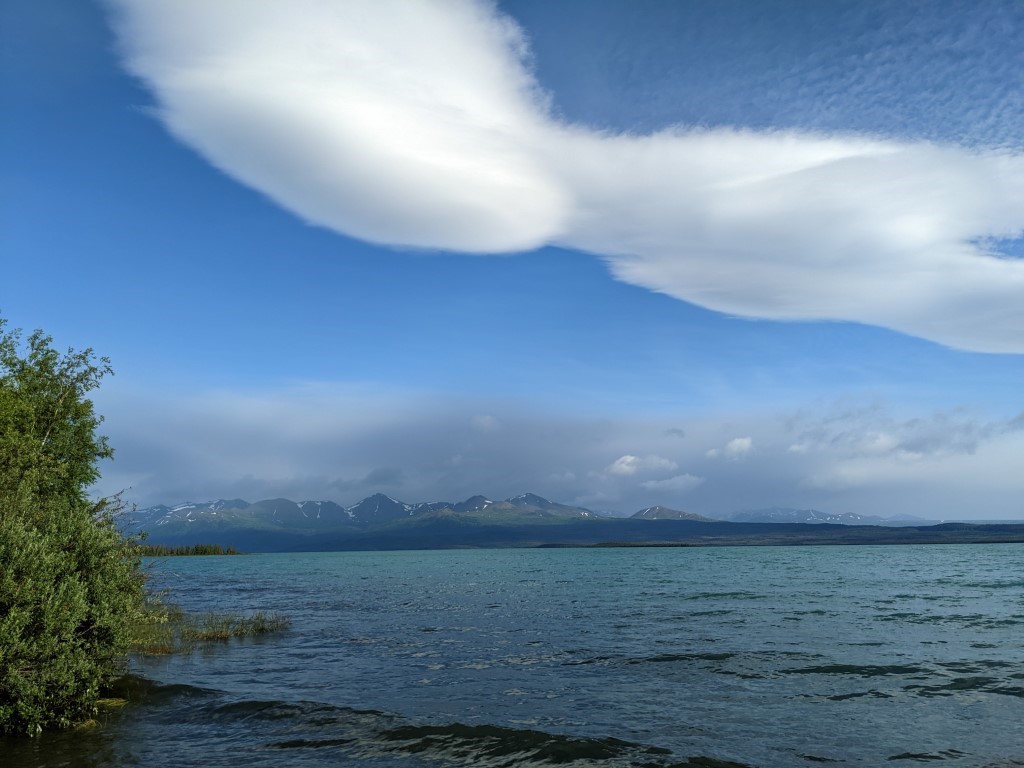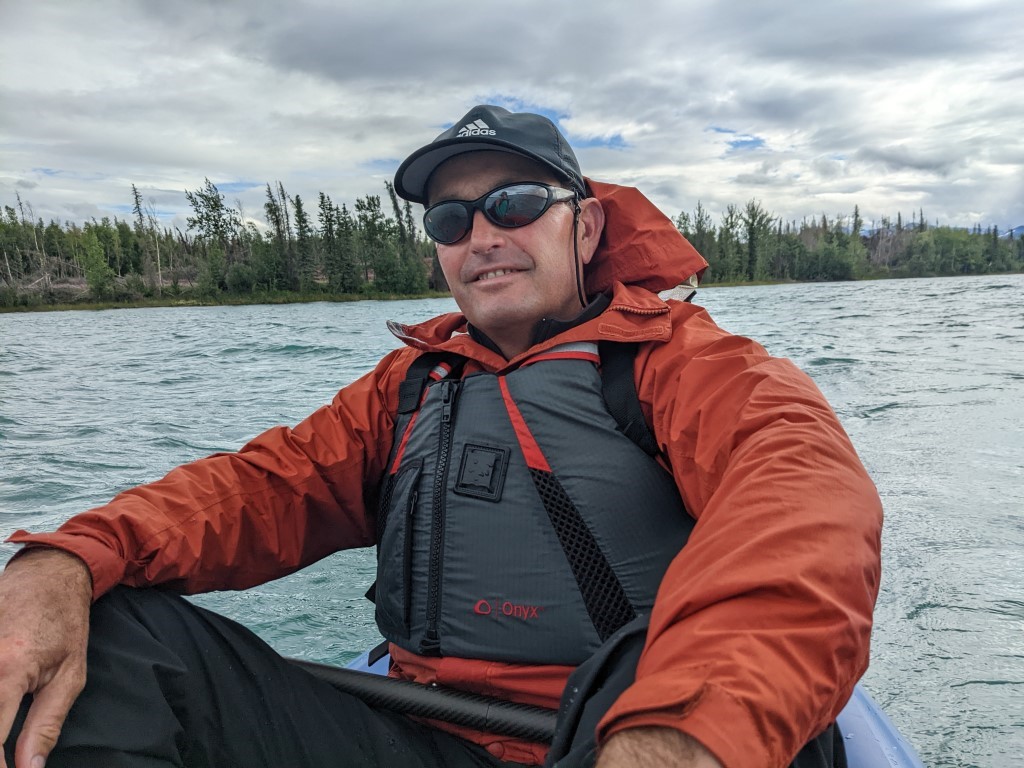 After re-joining with Ivan, we spent a night in a grocery store parking lot in the town of Soldotna (this is a popular place to stay over and really convenient for buying salmon!), then moved to Kenai National Wildlife Refuge and got a free lakeside campsite at Skilak Lake. There are a lot of free park campgrounds here in Alaska. We did a hike to a lookout there. The trail was full of bear scat and we'd forgotten our bear spray. Someone had hand written a note saying they'd encountered an aggressive grizzly at the trailhead. I didn't believe it because mostly it's black bears on the peninsula. We did it anyway, playing music on our phone and making lots of noise. Not our way to hike. We met up with Sandie & Karsten at the campground and the 5 of us enjoyed sitting in the breeze at a picnic table to catch up. We all washed our trucks with lake water which hopefully made them feel prettier. The next morning, Jon & I re-launched the kayak for a morning paddle along that lake. It is fun to have a way to get out onto the water.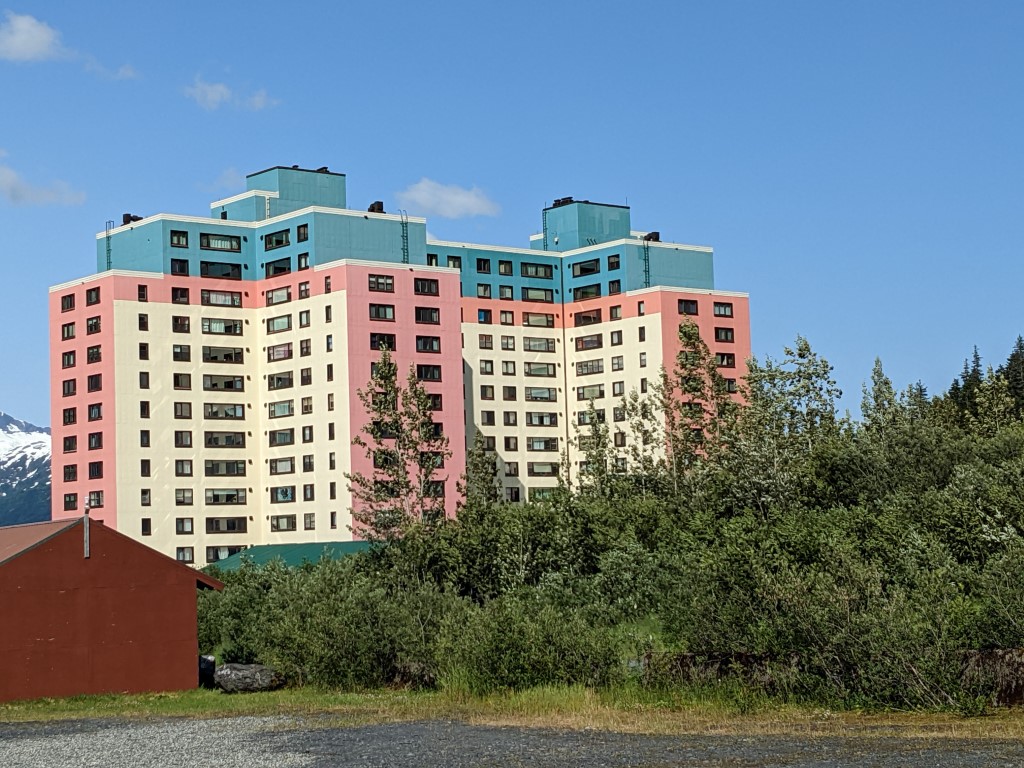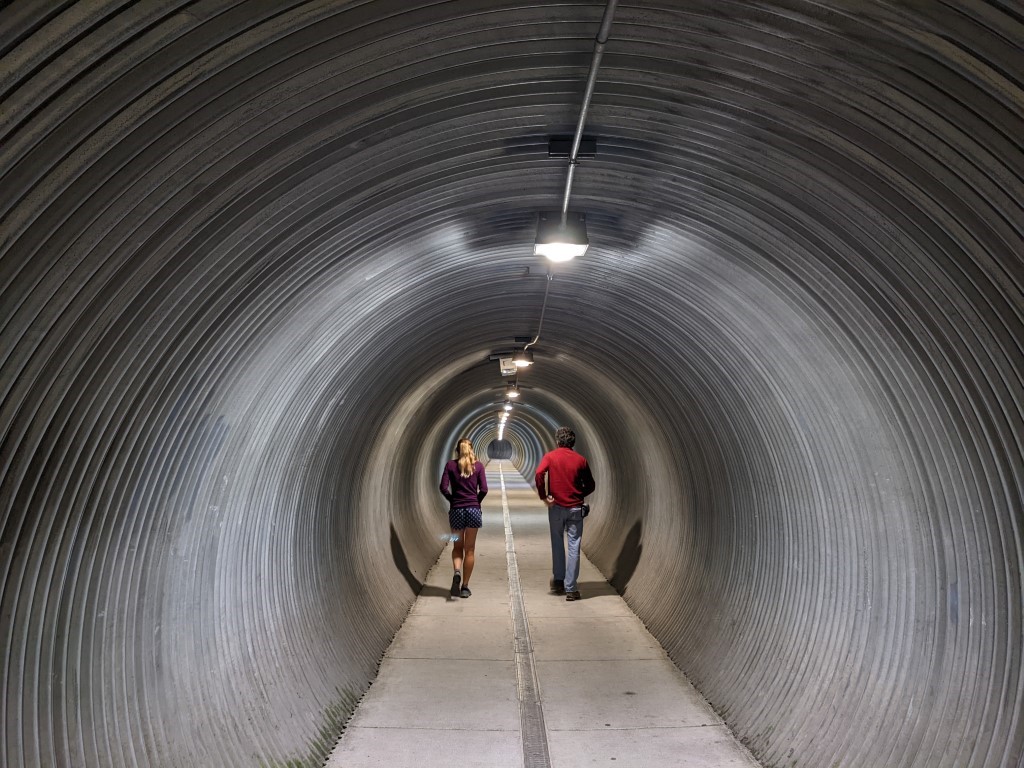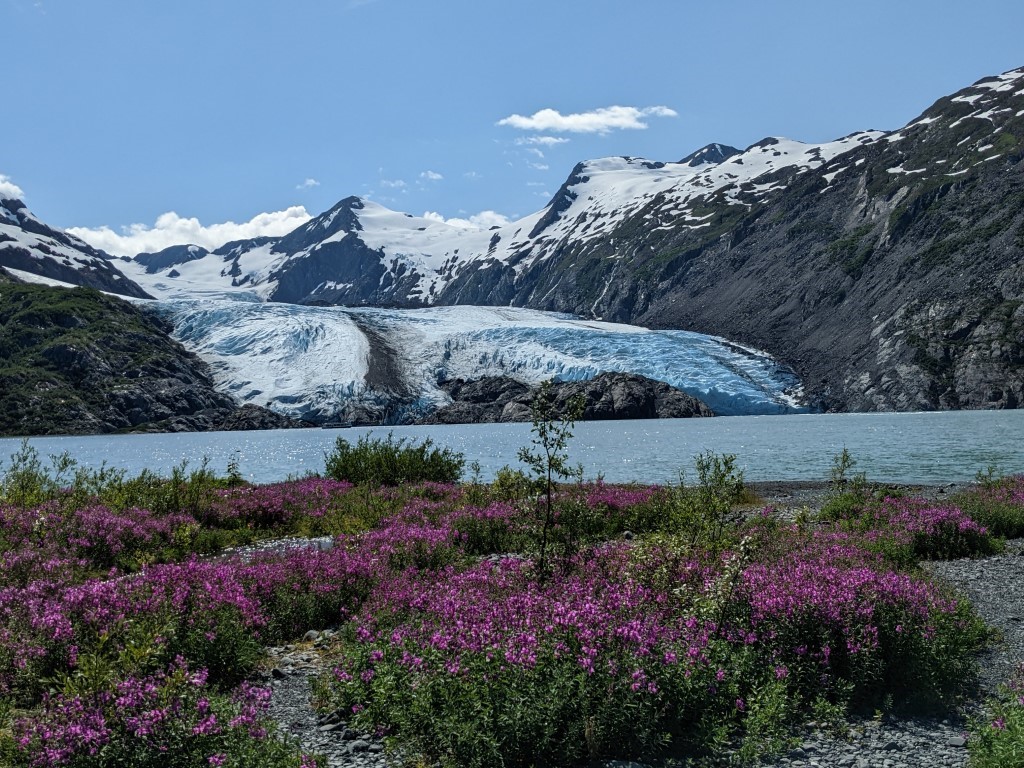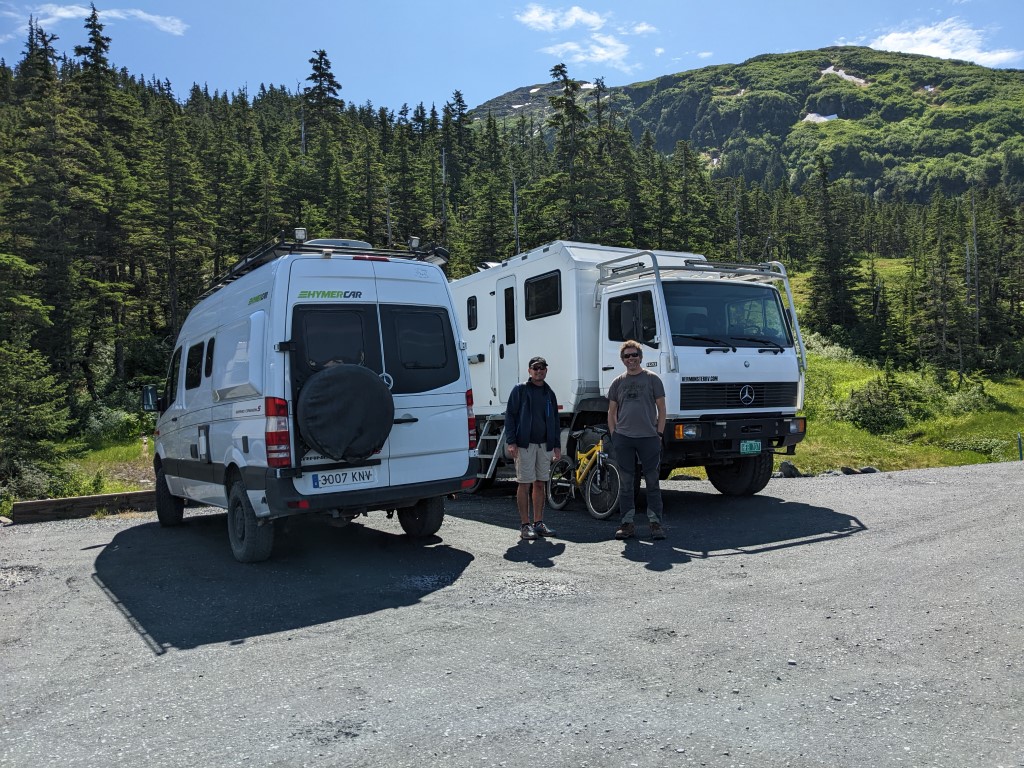 Next was driving to the odd town of Whittier. You have to go through a long tunnel to get to this section of Prince William Sound. The tunnel was built by the US Army. They had a base in Whittier, last during the Cold War and several of the buildings have been converted to other uses for the town. One big one stands empty like a hulk- creepy. Cruise ships visit and there's a strip of cafe's and tour operators, a marina, but not much else. Oh yeah, there's a tunnel between the building where everyone lives and the school and another one from near the building to the waterfront. Except…. the mountains are beautiful. There are several glaciers, everywhere you look is a waterfall and a long arm of the sound cuts between the mountains. We'd wanted to kayak here but the weather wasn't good enough. So we hiked and biked and toured the town a little. We met a couple from Quebec who built their own truck and drove all the way here in just a few weeks. We couldn't communicate well because we've forgotten all of our French! Our quiet park up at a lookout became the camping spot for a Christian group of 80 kids from Kansas! What an experience they were having I'm sure.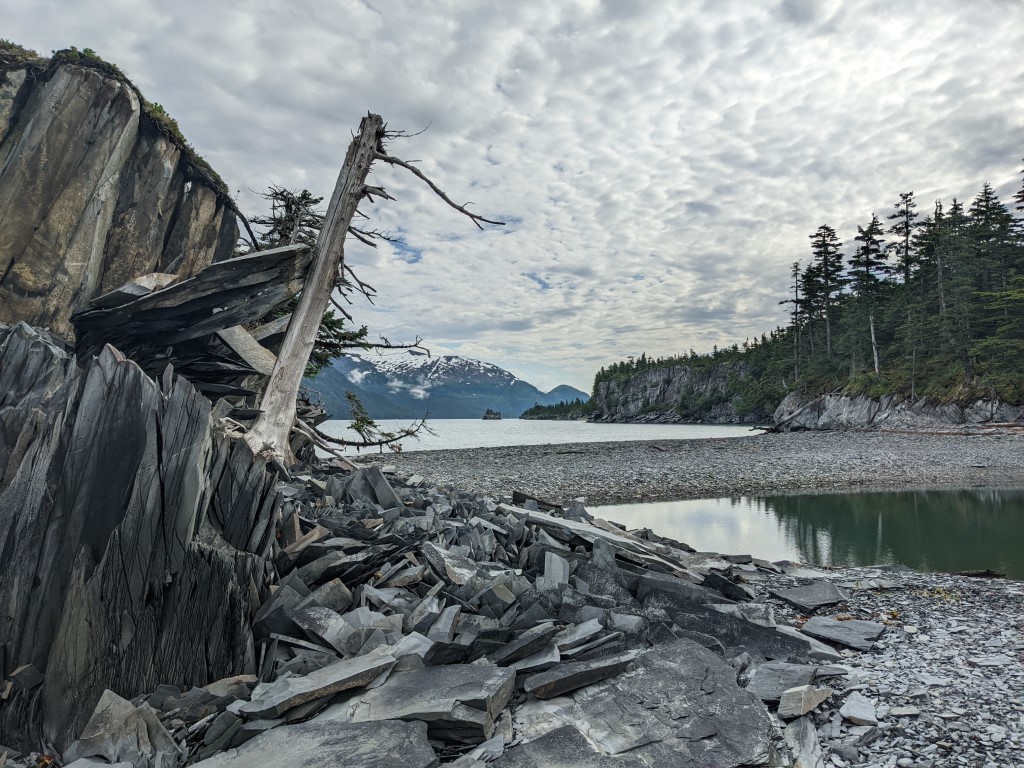 We moved on to Girdwood, a pretty fancy ski town where the Alyeska resort is. We were interested in some alpine scenery and if you climb up to the summit on the North Face Trail, you can ride the tram down for free. So we did that and enjoyed a night parked in their campground, next to our friends!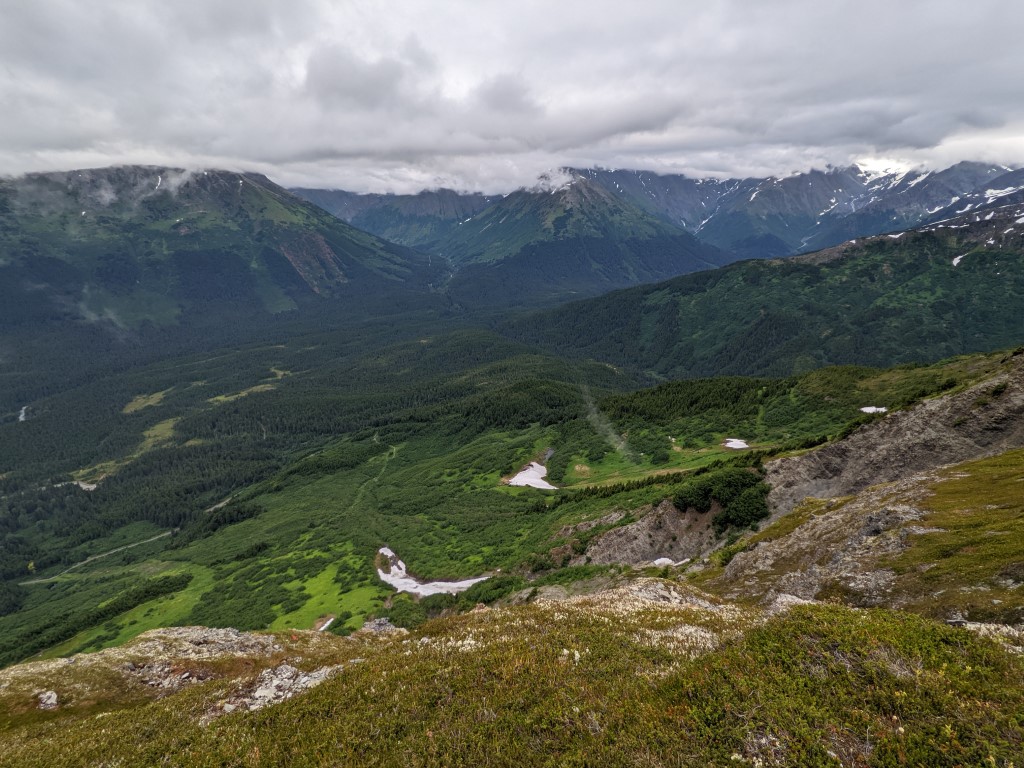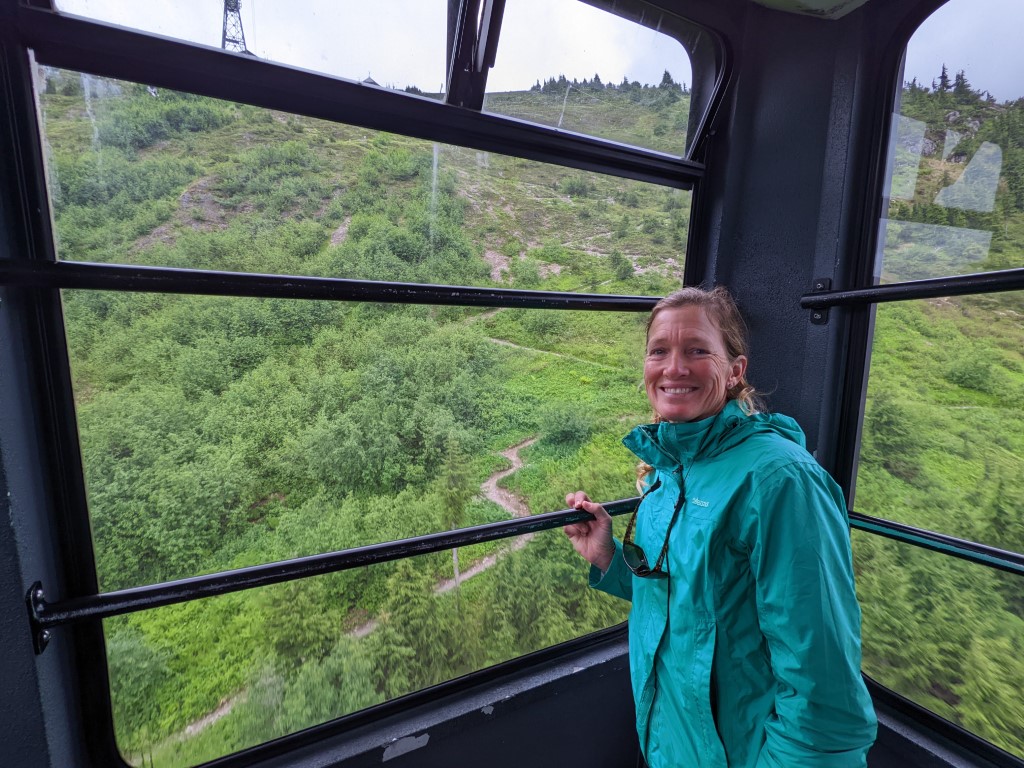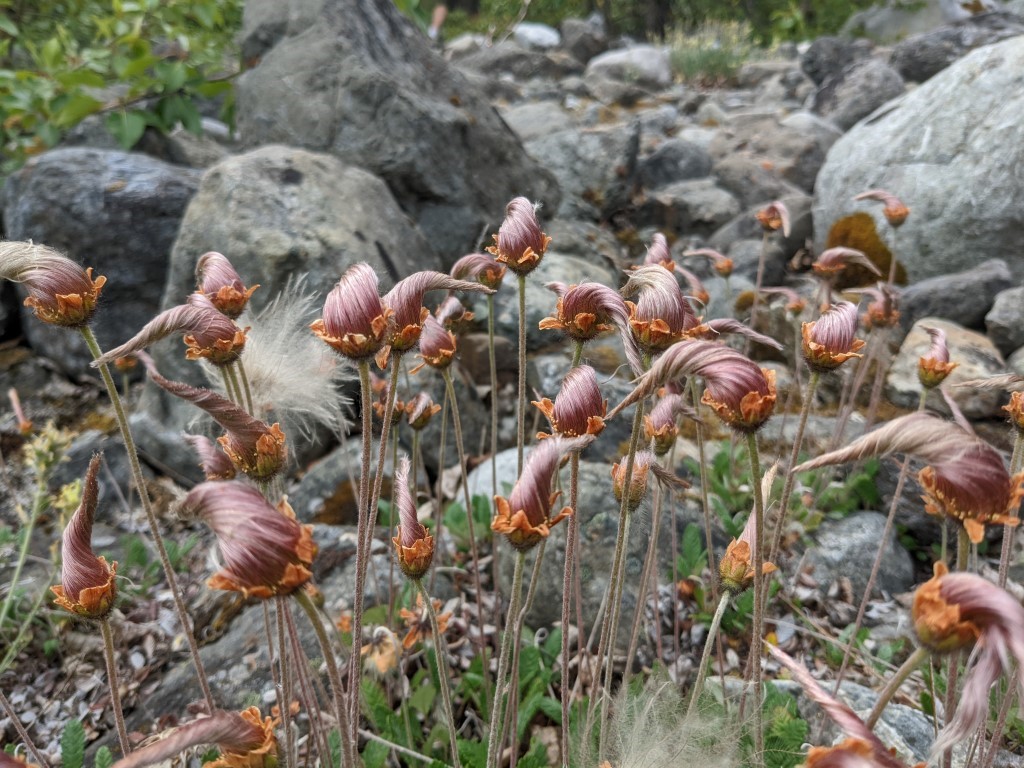 Well that's about all I can remember. We're hoping to have some decent weather in Katmai with lot's of bear activity. Wish us luck!