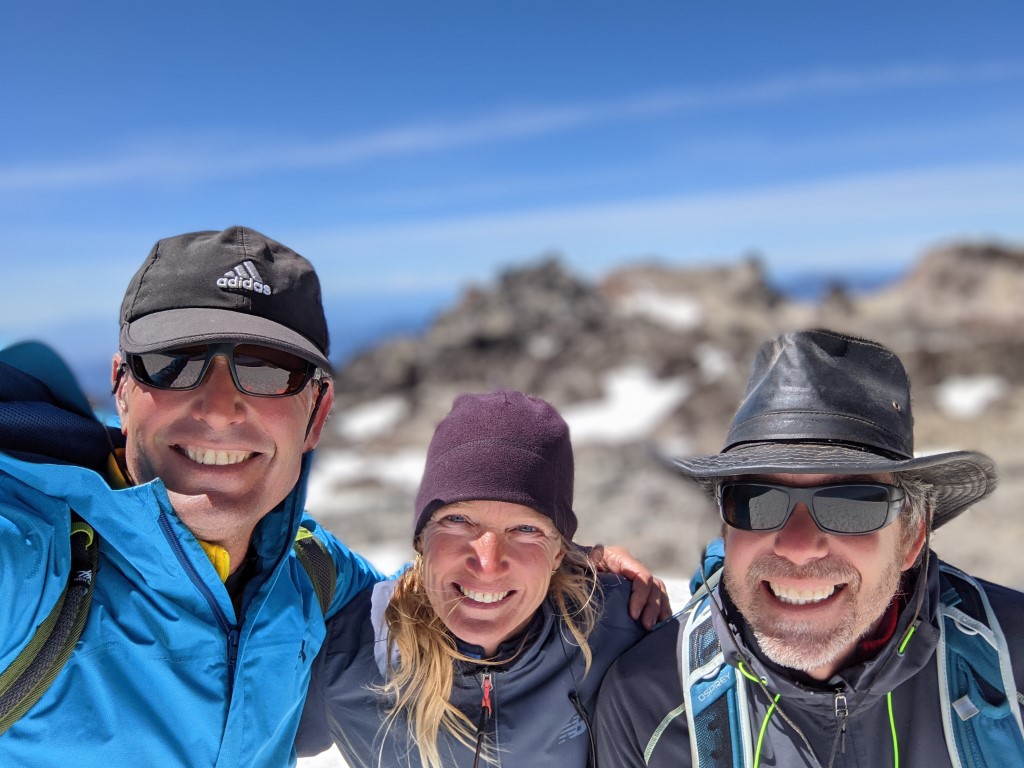 Is it just me or does it feel like time is whipping by faster & faster? I don't want it to. We've covered a bit of ground in the past few weeks and most of it has been in volcanic areas in the Ring of Fire, so they call it. Previously, everything we'd done in the ring was on the other side of the Pacific. Since we're heading north, it feels like we keep greeting spring again & again which is nice.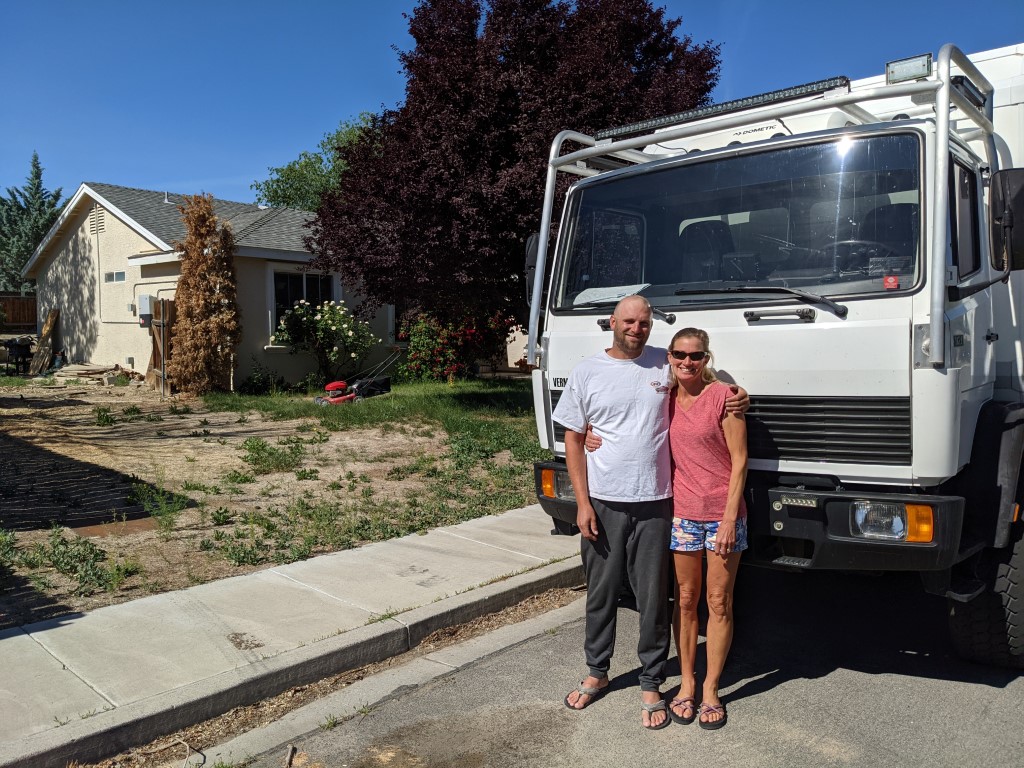 After leaving Yosemite, Jon & I dropped in to spend a night with Dan and we had a great catch-up visit. Then we headed to Lake Tahoe to bike the Flume Trail. Historically, parts of this trail were used to move logs during the timber boom of the late 1800's but now its a great bike path that hugs the cliffs along Lake Tahoe affording beautiful vistas and fun single track. It's pretty steep getting up to the ridge, but once you're on it, it just rolls along. It's great to have capable mountain bikes to do it (thanks to Mark & Anne) and that they fit in our truck garage.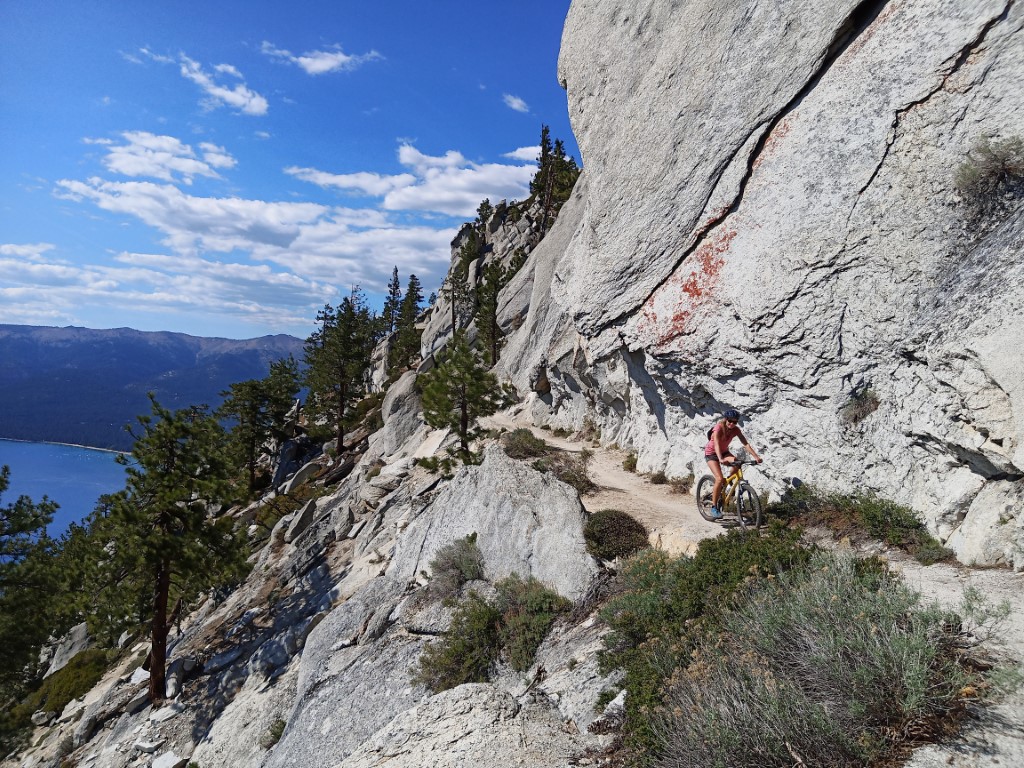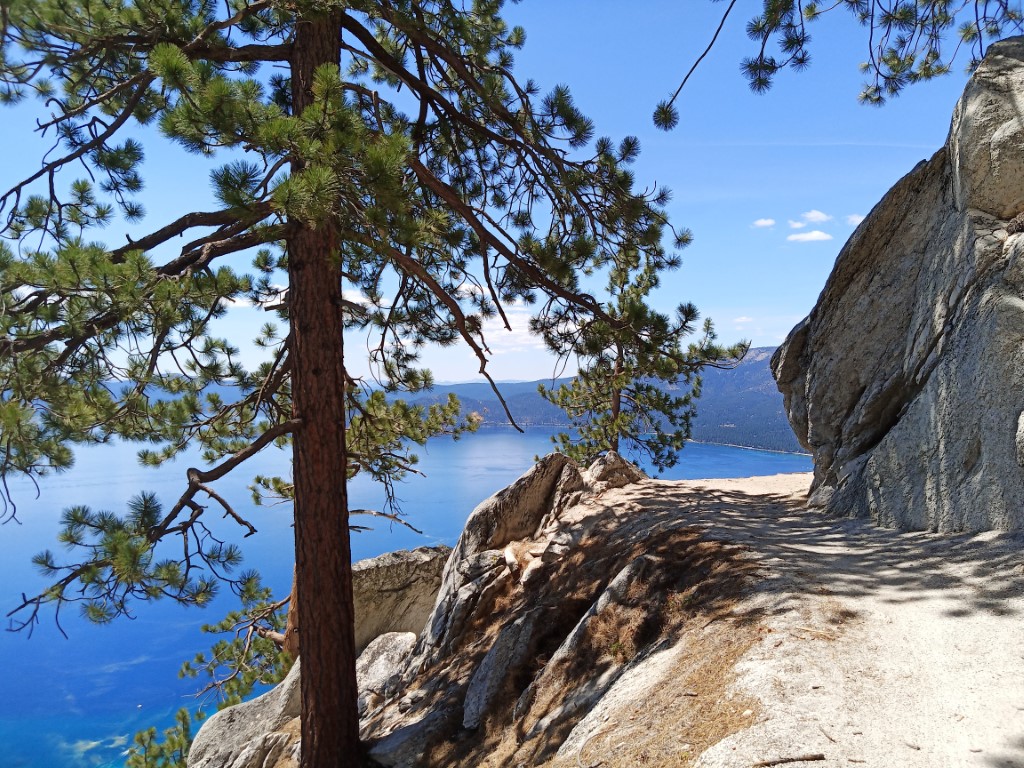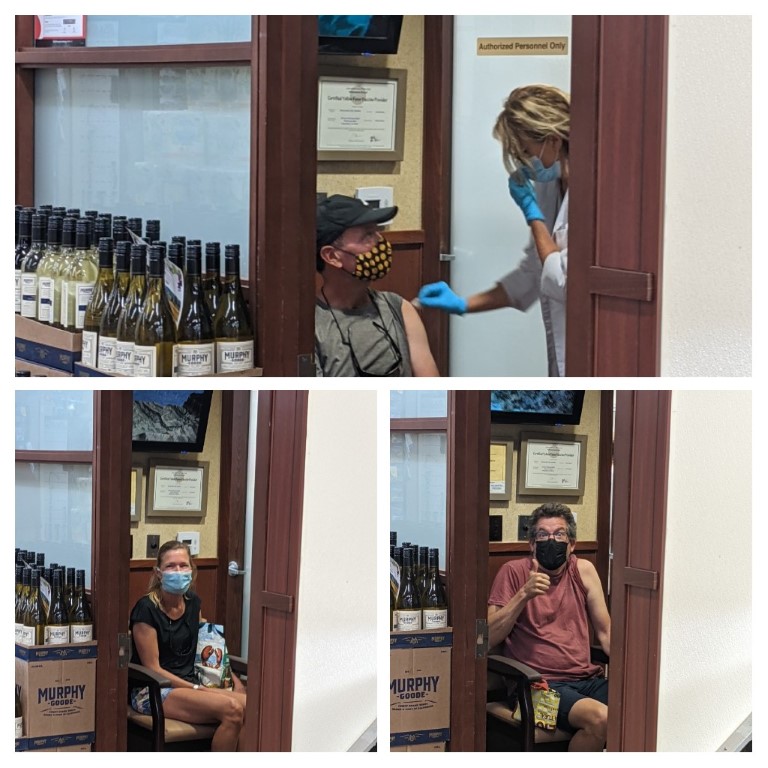 We met up with Ivan again in Tahoe National Forest at Watson Lake in time to get our second vaccine dose. It was great to get it out of the way and we didn't feel any ill effects. The forest there is especially pretty (we find that they vary from forest to forest) and on one morning when we were standing around near the lake talking, Jon spotted a big black bear swimming on the opposite shore, then it climbed out and shook off the water and proceeded to peruse the area for a while. It was the longest view of a bear we've ever had! I'd wanted to do more at Lake Tahoe but it seemed hard to find a place to camp beside the lake so in the end, I never even got to swim this time. It is very appealing though!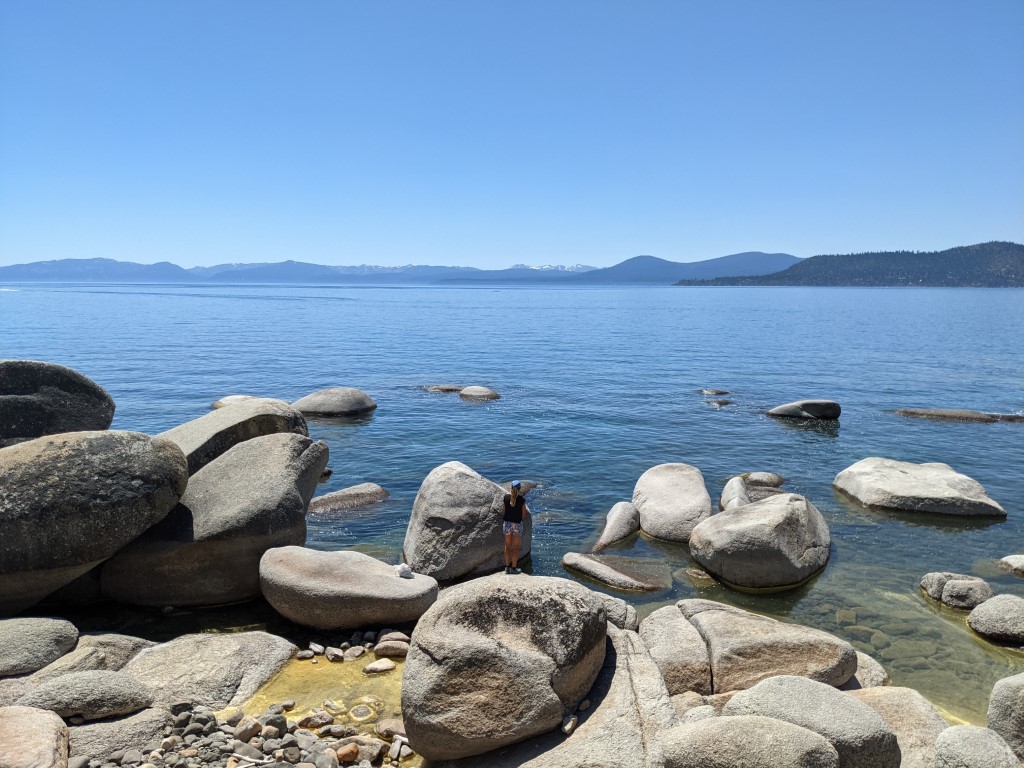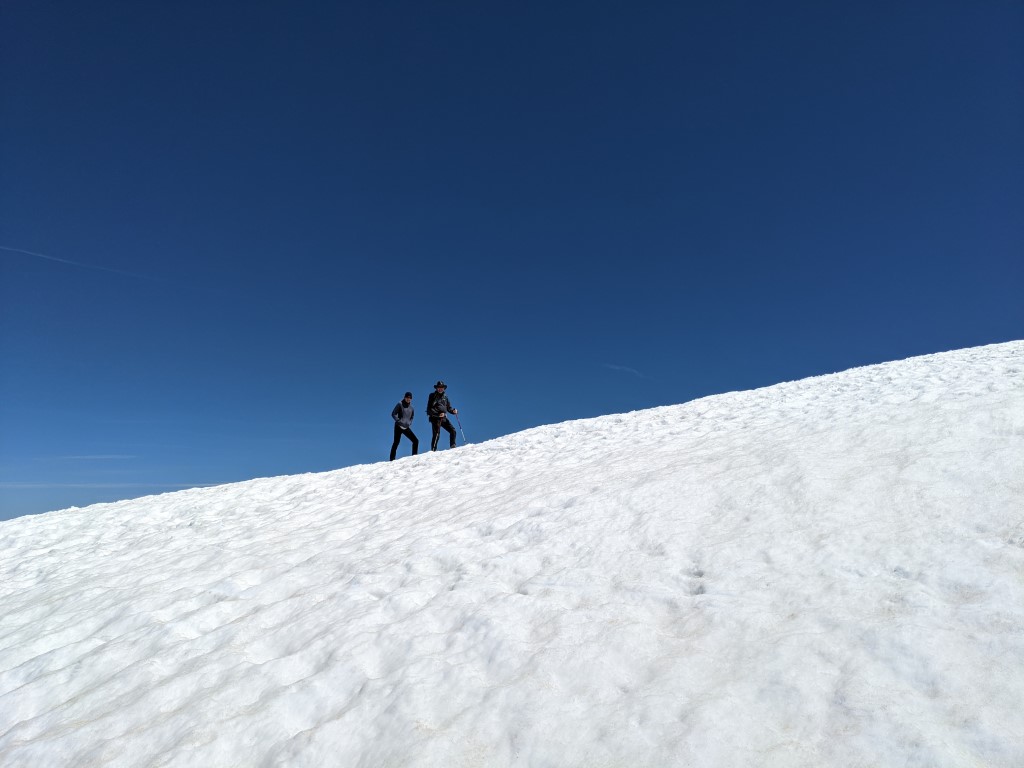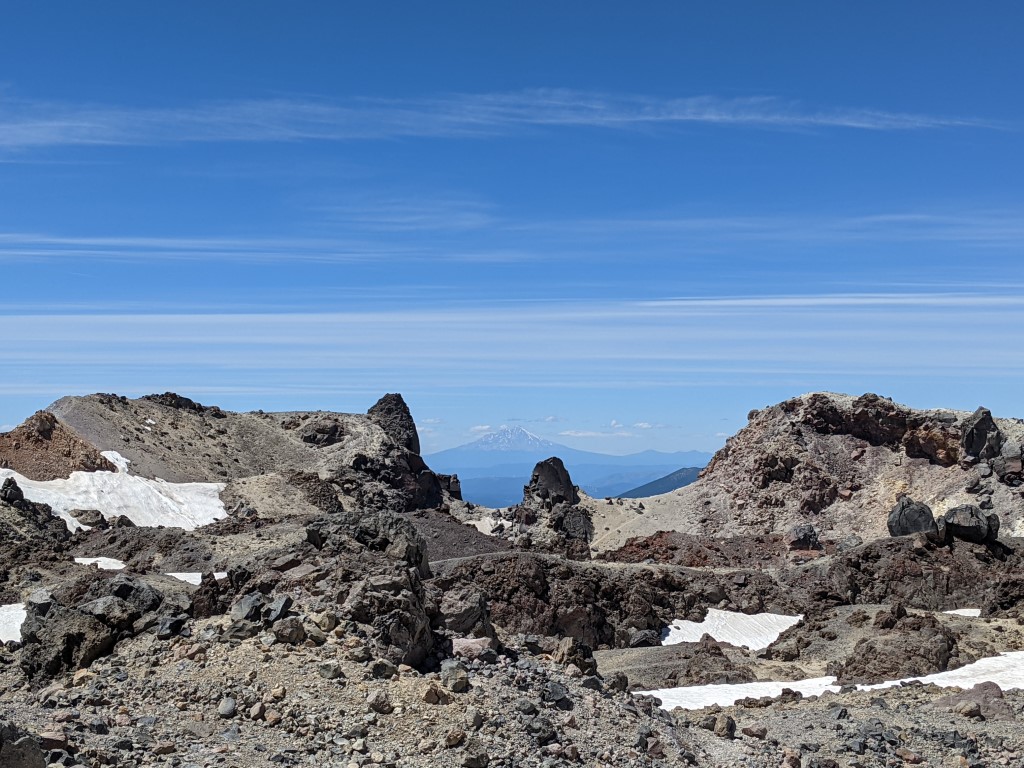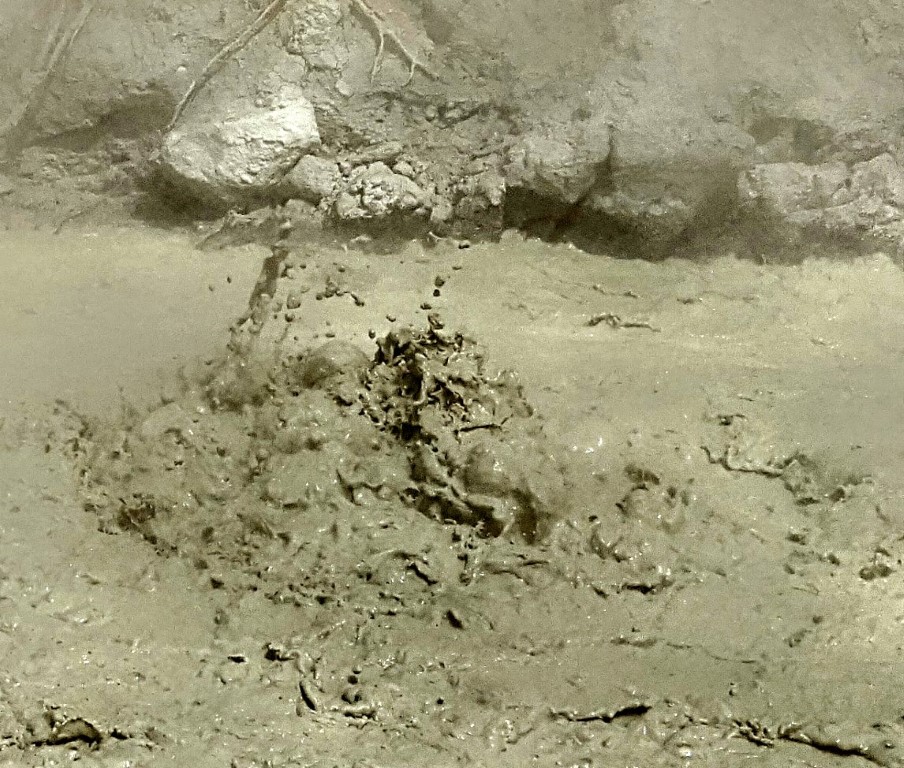 We drove up to Lassen Volcanic NP. It's a pretty varied park with fumaroles, mudpots, high, blustery Lassen Peak, old cinder cones and flower covered hillsides. We did some decent hiking there (what else do we do?!) and took in the sights. On a morning walk among the bright yellow flowers, Jon & I saw a cub floating down the trail so we're not short on bear sightings for this year! Didn't get the pic until it was off the trail though.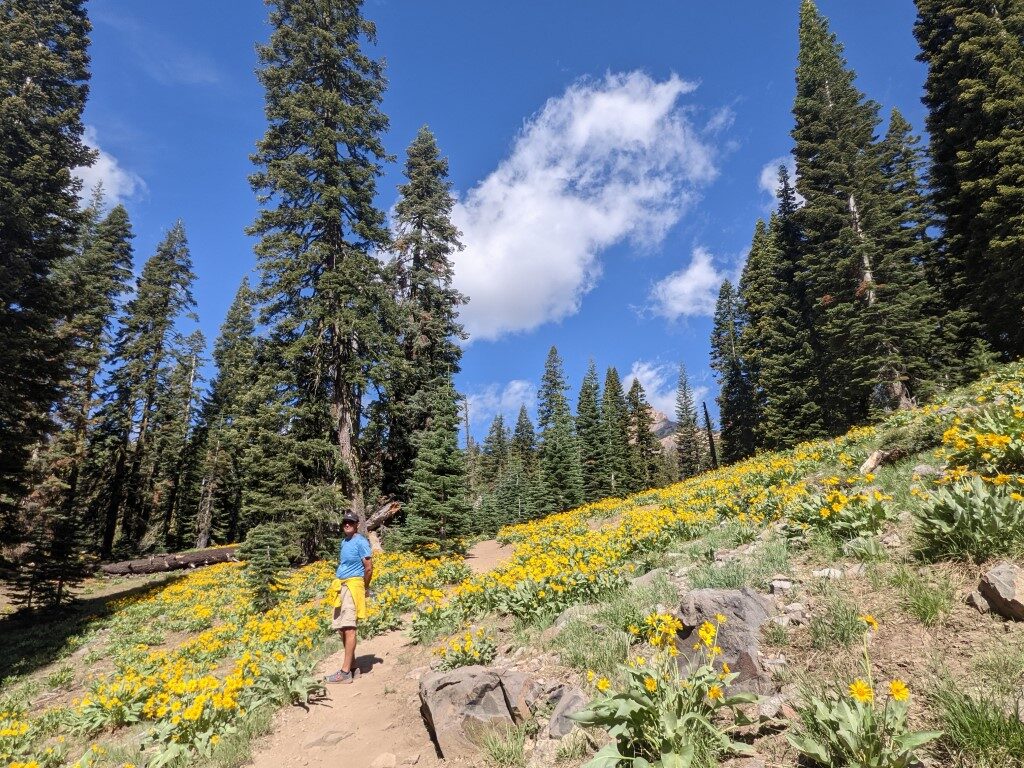 We feel we've experienced enough wind for a lifetime, in our opinion. After 22 years of near continuous life on a boat, we're pretty satiated. But the fact that we're drawn to the highest places around us assures that we continue to get blown to bits on a regular basis. We climbed Mt Lassen and the cinder cone on the other side of the park in gale force gusts but somehow found a leeward spot for lunch in both cases. Phew.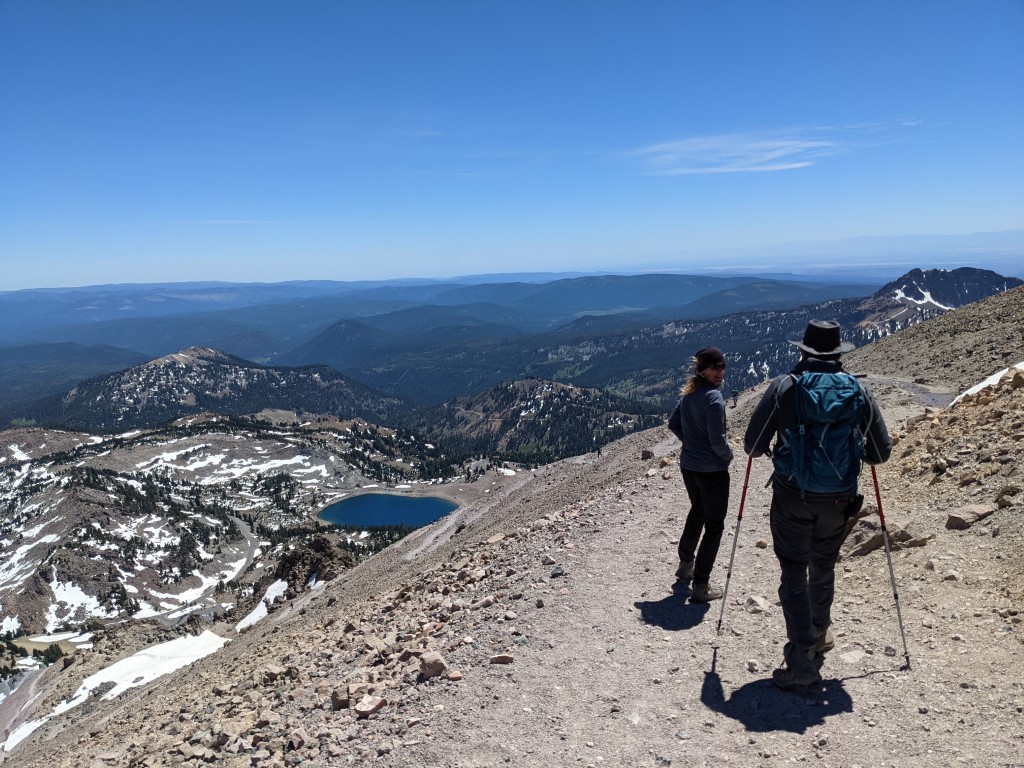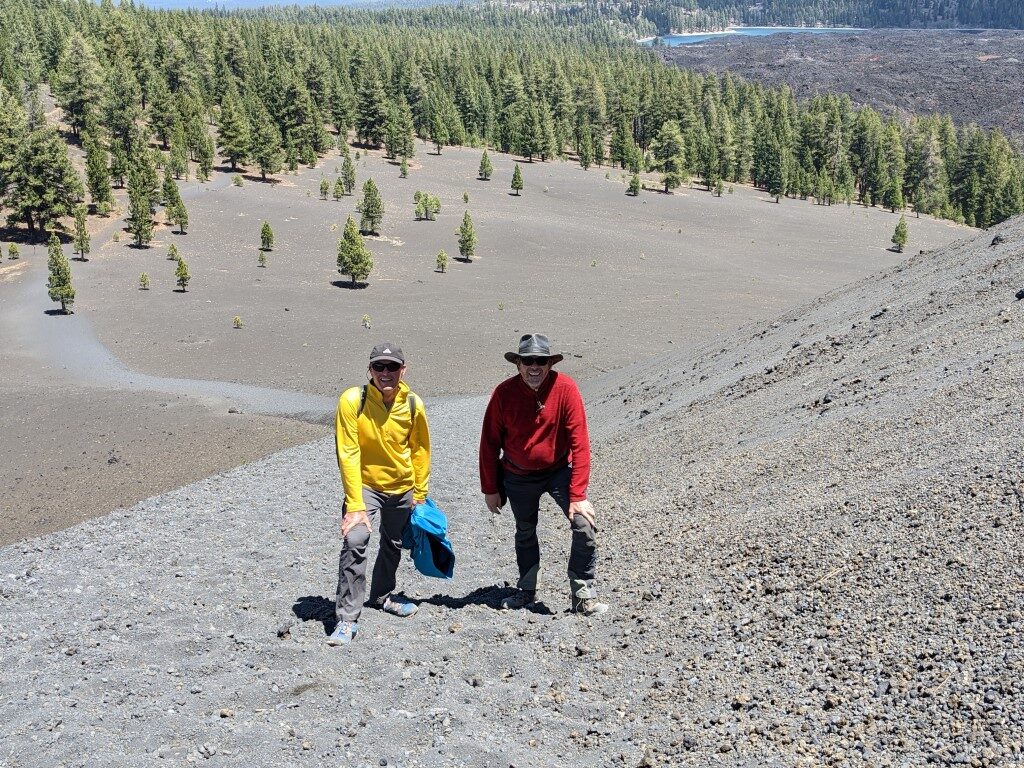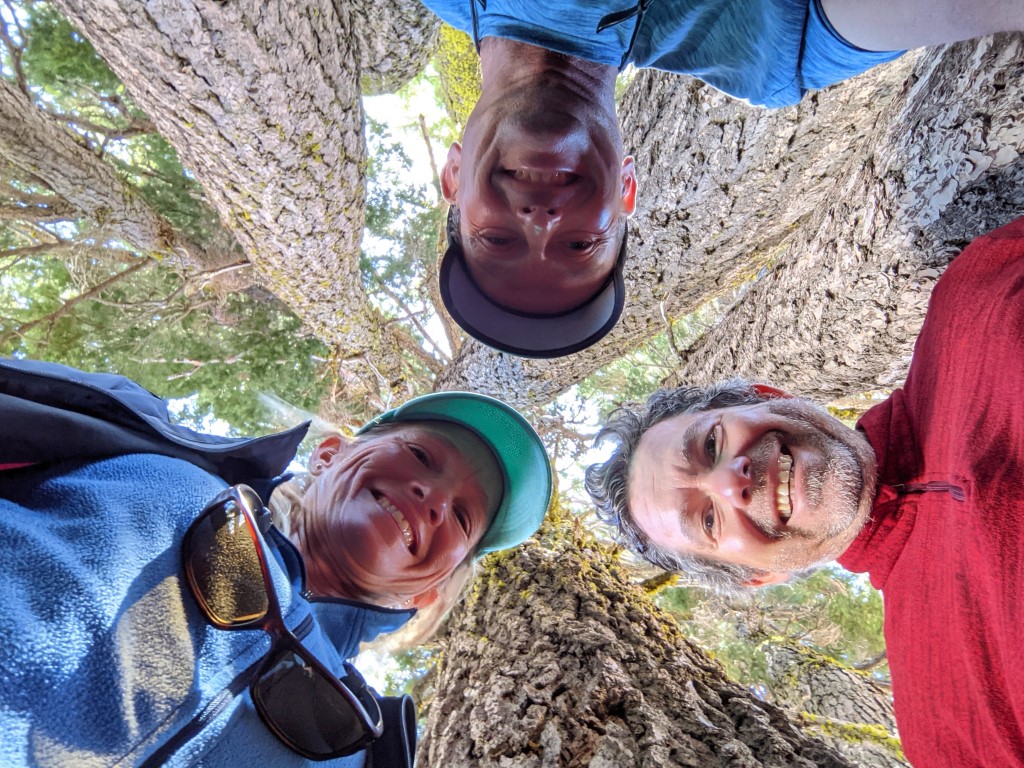 Then it was off to Lava Beds National Monument. It has a cute campground among the sage brush and it even rained for a day so we got the full aroma of sage. We aren't used to rain so it felt weird to have that pitter patter on the roof. The campground had a lot of juniper trees that still had their berries and we picked a bunch to flavor our own gin. Thanks to Sandie & Karsten, we found out that not only is pizza better when cooked on the stovetop in a covered skillet but you can make better flavored gin using your own berries!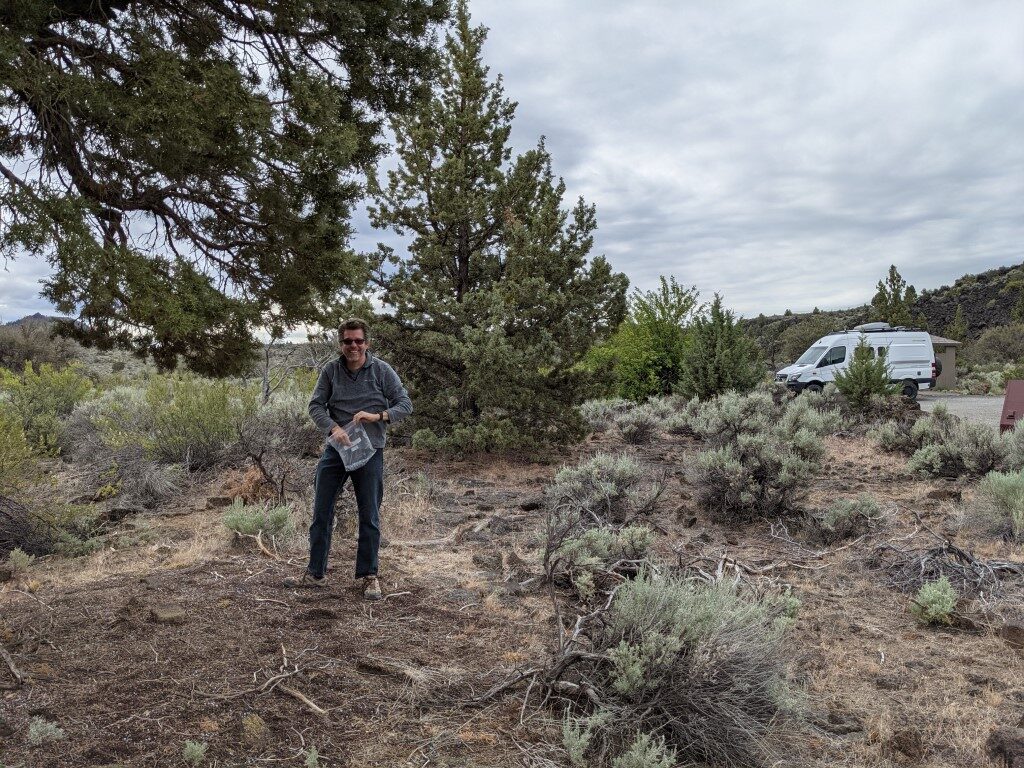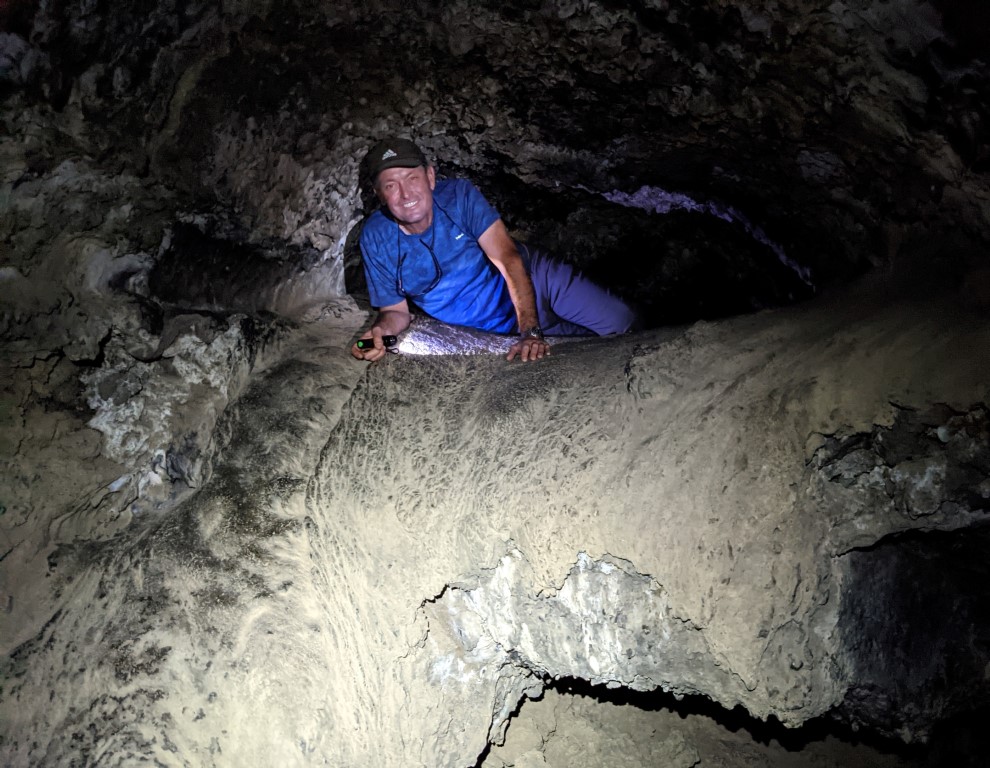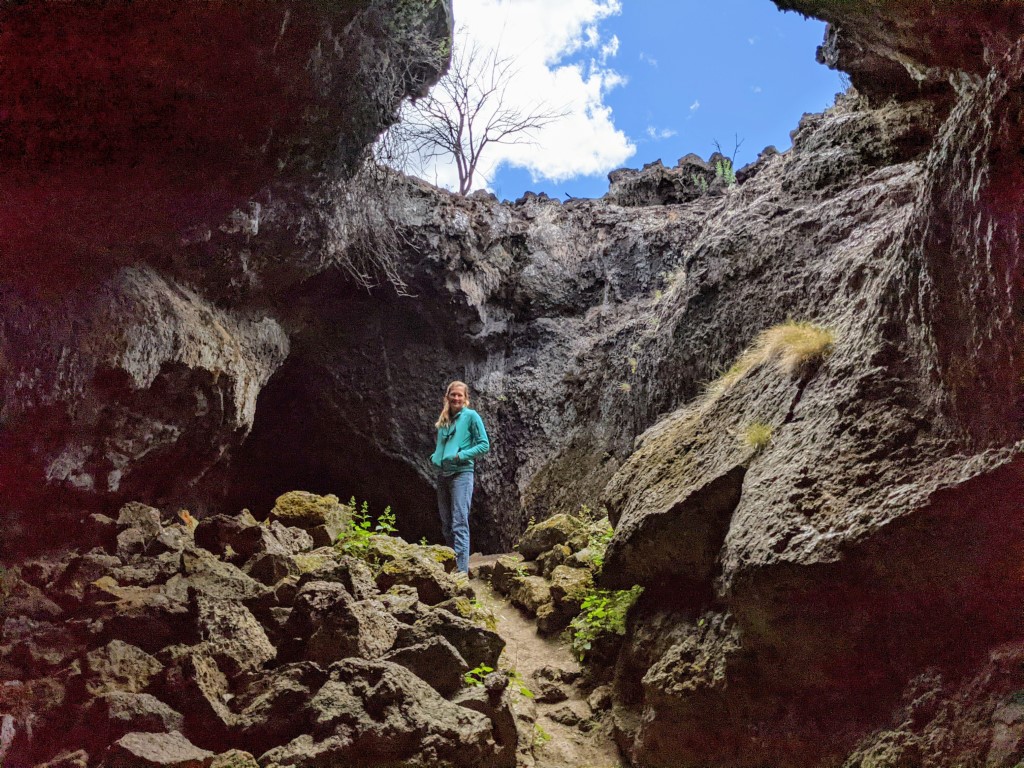 We explored about a dozen lava tube caves at Lava Beds. The park really has done a nice job of leaving them natural so you can just go in with your flashlight and find your way. Depending on how fast and often the lava flowed, there are various textures and levels of rock but missing are most of the colors & formations from minerals in a typical cave. We stooped through them for several hours and I could hardly walk the next day but it was interesting to contemplate how they formed and picture them full of flowing lava. They reminded us of the catacombs in Sicily and there was even a huge tube network called the catacomb.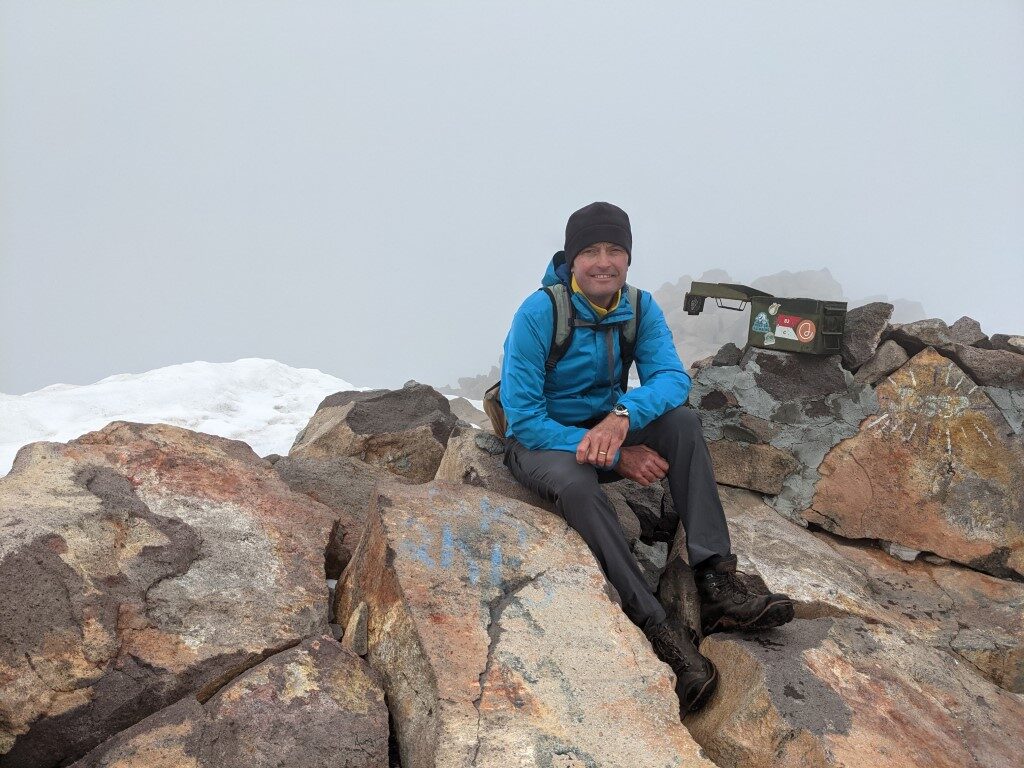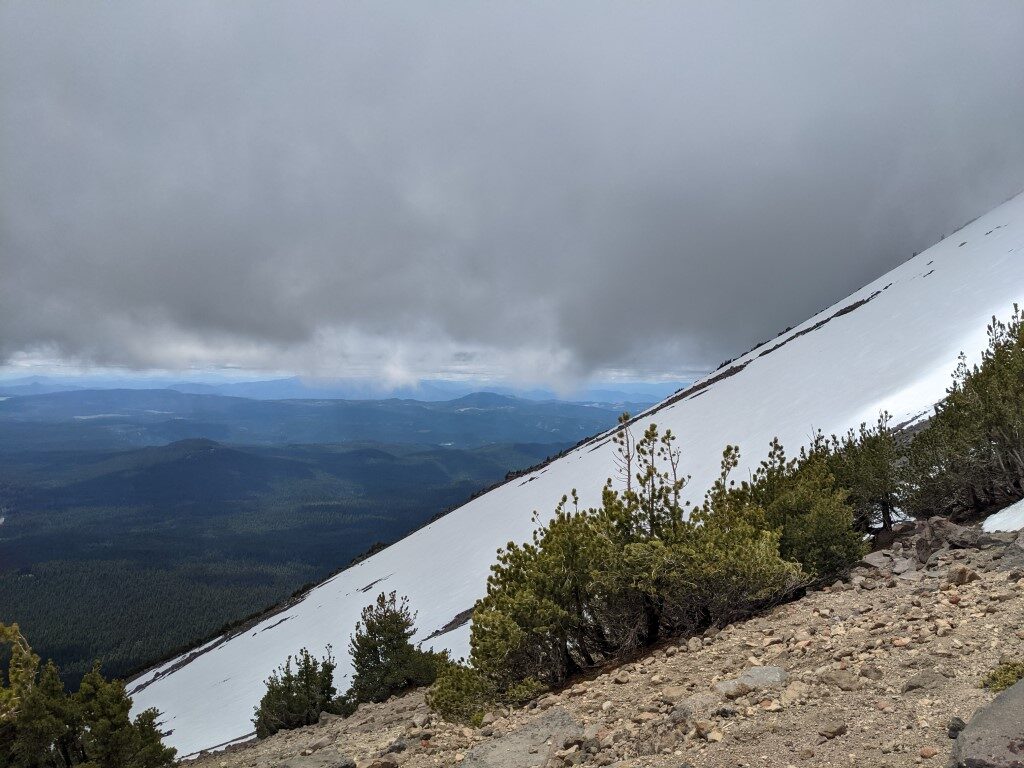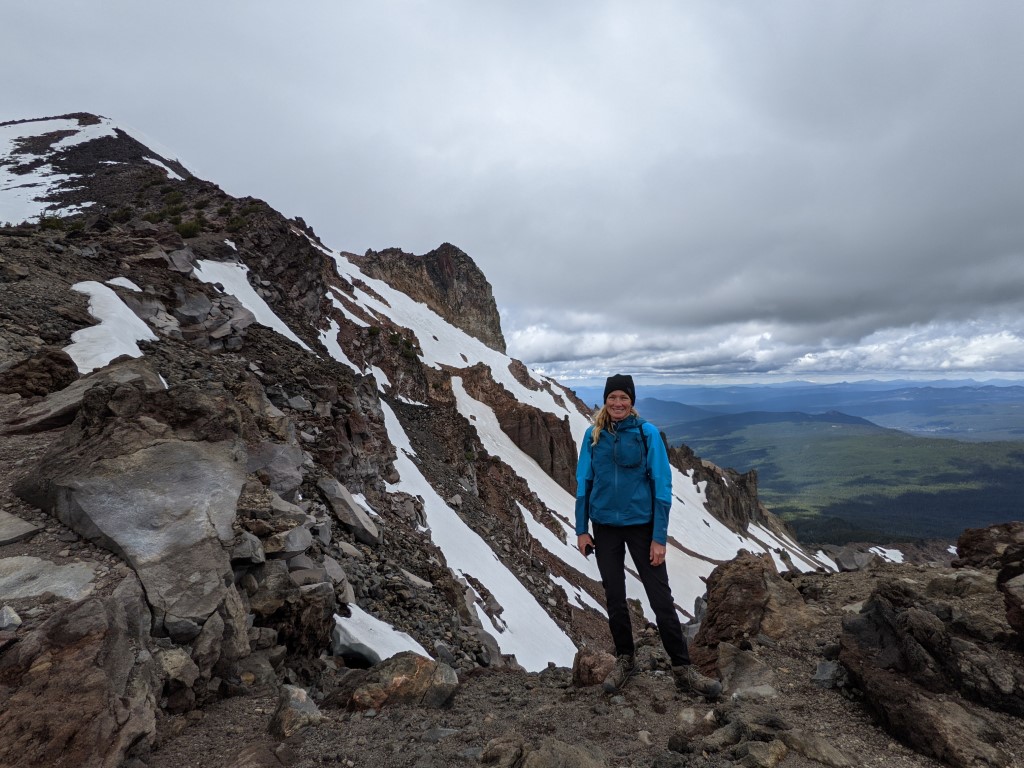 We wanted to climb Mt Shasta which looms over the whole area at over 14k feet but interestingly, this year it is too UN-snowy from what I understand. I read that you need the snowpack to make climbing up the scree doable and so we felt uneasy tackling it. So we climbed Mt McLaughlin, a dormant volcano in the Sky Wilderness of Oregon instead. It wasn't perfect weather by any means and there was more mood at the top that we wanted with intermittent low clouds but it was still a nice day and we got some good views just before the summit. We camped nearby and had deer keep us company in the morning.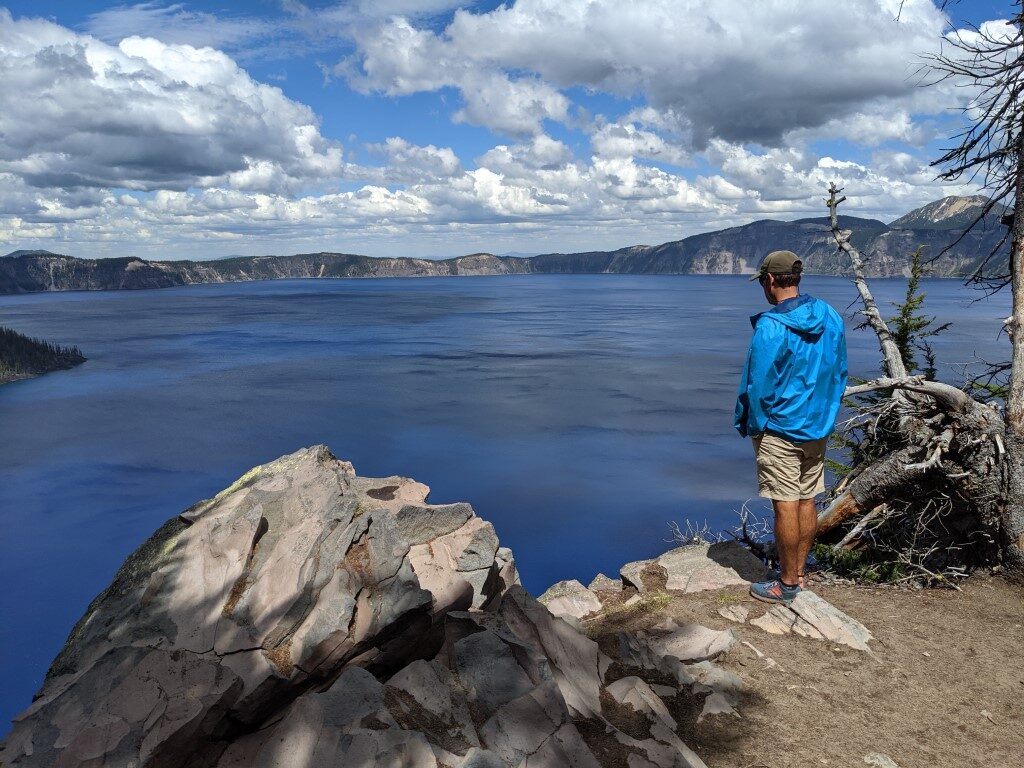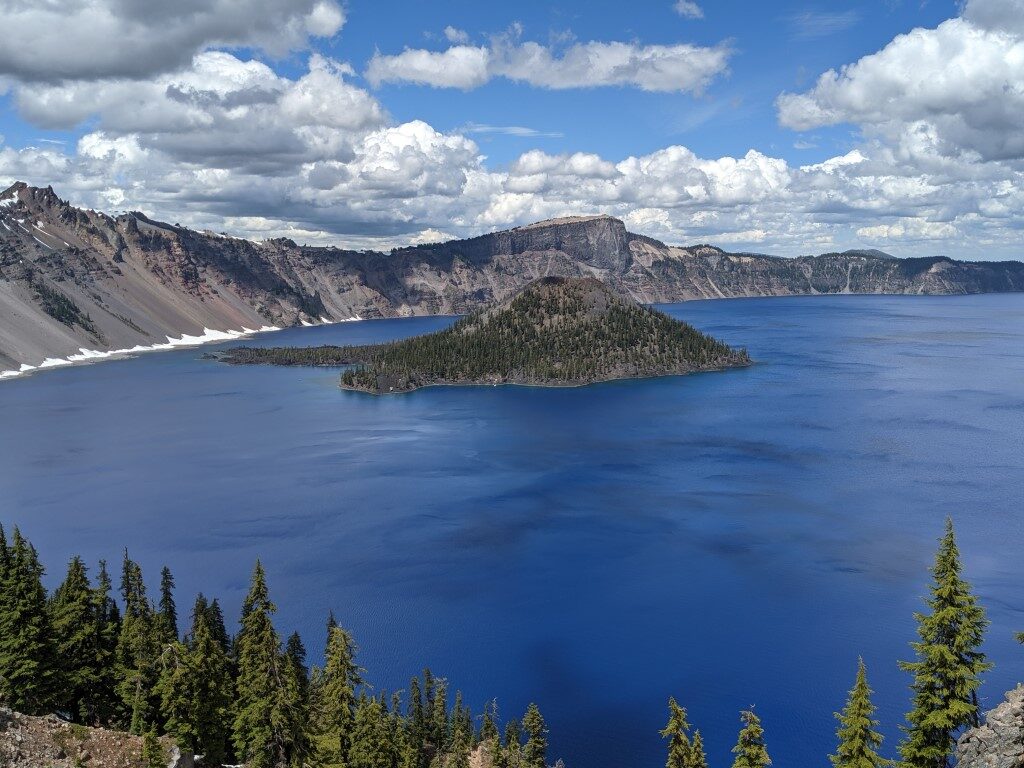 We moved up to Crater Lake NP and sat out another day of rainy weather. It was nice to have an easy day actually. I had a whole list of things I was going to do but ran out of time. But a nice run, a walk, a cake for dessert and a few other things got done and Jon made me happy by planing down a few of the interior cupboard doors that were binding. Now I have to re-varnish all those spots. We've been really enjoying all the songbirds. Everybody is nesting.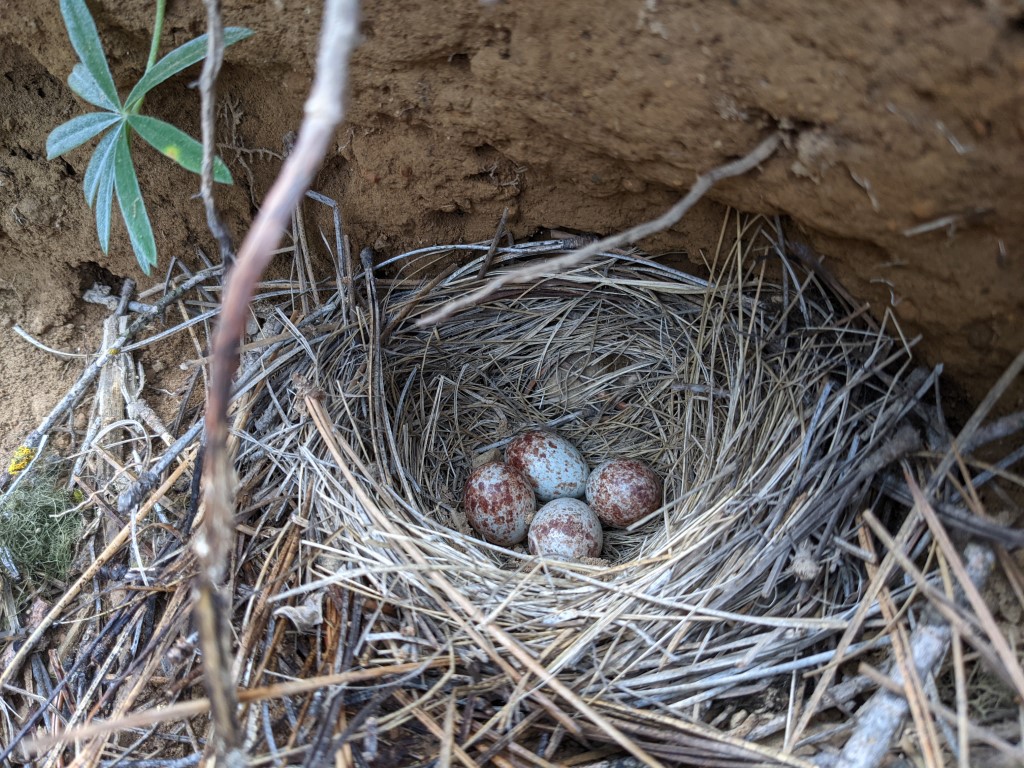 When the weather cleared, we took a beautiful but cold & windy bike ride on the eastern side of the park loop road that is presently only open to bikes. Crater Lake is the deepest lake in the US at 1,950ft and one of the cleanest lakes in the world. The deep blue reminds us of the Gulf Stream. On average, the park gets 43 FEET of snow per year. That's 1.4 inches of snow every day! So, the road we biked on is only open about 4 months a year and we felt very fortunate to be able to bike it snowfree but also car and pretty much people free. Just us and the marmots. We got a good workout from that road since the hills are really long.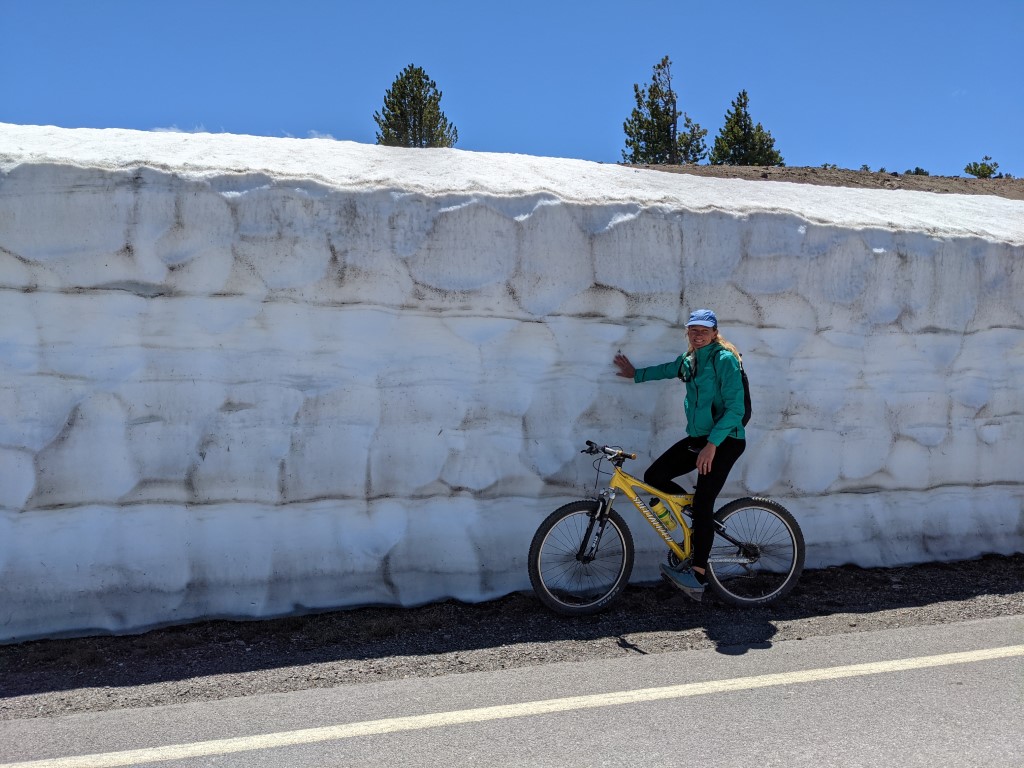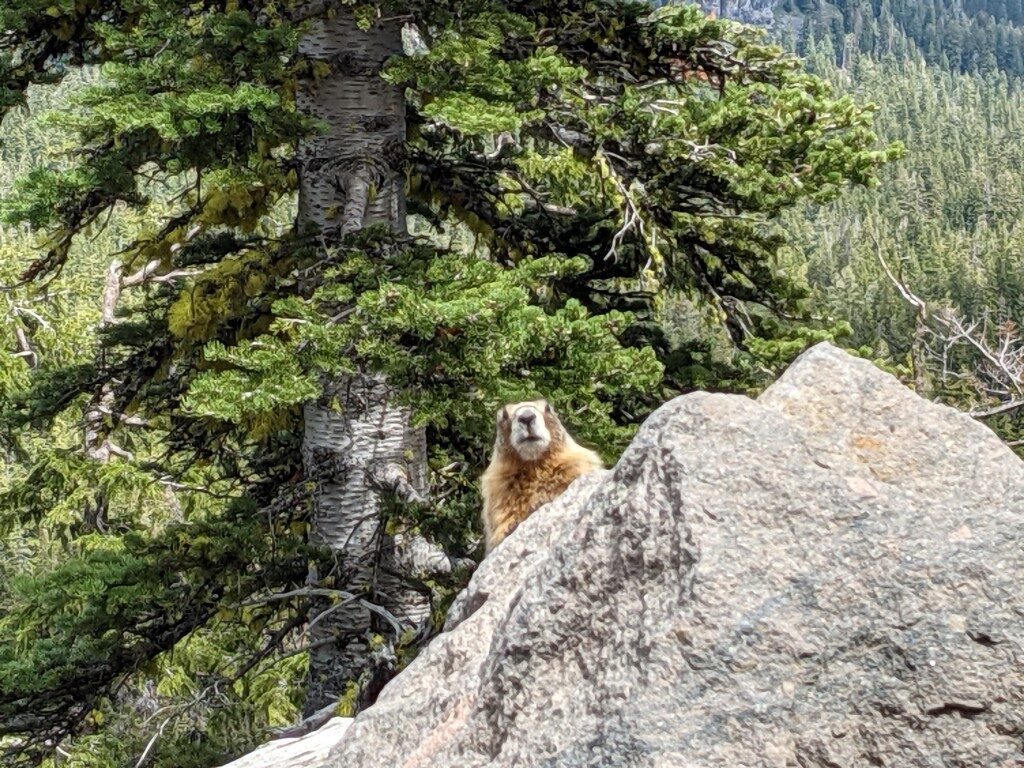 We headed to Bend, OR to check out the town and do some shopping. I love the way the Deschutes River runs right through and everybody is out tubing it. For better or worse, we couldn't find what we wanted at REI or the outlets so our wallets stayed full. It feels like the supply chain is still hurting from covid and we're wondering when it will recover. We camped in the NF just outside town where there's a popular series of mountain bike trails, one of which is Phil's Trail. Jon & I biked it yesterday right from the truck and had a great time blasting along all the single track. It felt like riding a roller coaster and I caught myself smiling a lot. We're hoping Ivan gets his bike soon so we can bike together.
After a couple more stops, we're planning to park up for a bit at Mary's in eastern Oregon to get some truck projects done. We've been sending packages there for the past couple of months and she says she's going to put up a Christmas tree and stick them all under it! Such is the life of a transient. Having a place to mail things is key. As usual, the truck gets all the biggest presents but we've gotten a few things for ourselves as well. So it will be like the Christmas we didn't have and it'll be nice to stop for awhile to visit and get the truck ship shape. Well, that's it for now!